Packaging trends, design top list of year's most popular topics
Packaging trends, design top list of year's most popular topics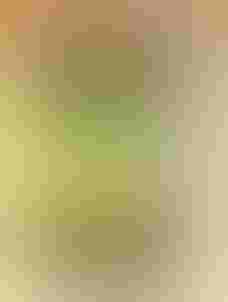 Soylent Green crackers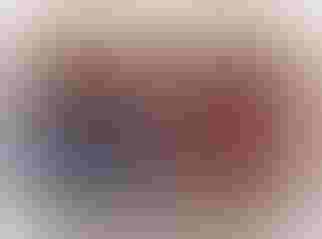 Rush Limbaugh dresses his new iced tea brand in a patriotic theme
1.
Rush Limbaugh dresses his new iced tea brand in a patriotic theme
Two If By Tea is assembled, packaged and distributed in America. "There I am, in all of my glory on every bottle as Rush Revere!" Rush Limbaugh said, as he described the tea and the packaging, featuring Rush Limbaugh dressed to look like Paul Revere. "It's time to sound the alarms and have a little fun at the same time," commented Limbaugh.

2. Packaging Trends 2011
Leading packaging executives reveal their ideas about innovation, collaboration, cost containment, sustainability and capital investment.
3. Tropicana Tropolis fruit snacks debut in colorful squeezable pouch
Tropicana created this innovative new food line to help moms squeeze the goodness of fruit into kids' daily diets by making fruit fun.
4. Coors Light debuts two-stage cold-indicator packaging
According to MillerCoors, more than 70 percent of legal-drinking-age men have put their beer in the freezer to achieve the desired level of cold. The trick is to know when to take the beer out. Now on Coors Light bottles and cans, the iconic mountains still turn blue when the beer is cold, and in addition, a new Cold Indicator bar will turn blue at the same time. Then, when the Coors Light temperature is at the peak of refreshment, a second Super Cold Indicator bar turns blue.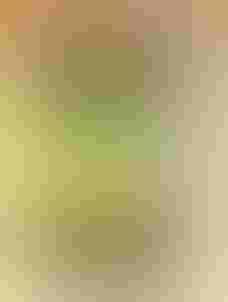 Soylent Green crackers
5.
Soylent Green crackers debut in collectible box
The Parallax Corp. introduces the officially licensed Soylent Green, a high-energy plankton food. "We worked to create a collectible box that looks just the way Soylent Green would have been packaged," says Parallax president David Garth, "and the box design recreates the utopian propaganda of an evil mega-corporation with the feelings of despair and hunger depicted in the movie."
6. Celebrities design 7UP Retro packages
7UP launches 7UP Retro with limited-edition nostalgia packaging designed by "The Celebrity Apprentice" finalists, Marlee Matlin and John Rich. Finalists were given authentic 7UP logos from the 1970s and the 1980s and the rest was a blank slate for them to use their imaginations. In its new packaging, 7UP Retro will be made with real sugar to celebrate the brand's heritage and crisp, clean lemon-lime taste that has set the drink apart for decades. The brand has also released limited-edition six-packs of 7UP Retro in green glass bottles at select retail locations.
7. QR codes on Coca-Cola cans are music to consumers' ears
Two new design motifs on 25cL Coca-Cola sleek cans promote Coke Sound Up, a campaign launched by Coca-Cola in spring 2011. In cooperation with participating bands such as Mando Diao, Coca-Cola plans exclusive once-only music shows in German cities where the details stay secret till the last minute.
8. Dr Pepper TEN sets designs on men
Created for men who prefer the full-flavor experience of regular Dr Pepper but want a lower-calorie option without the diet imagery, Dr Pepper TEN will feature a distinctly masculine package design, complete with a gunmetal gray color scheme, industrial rivets and bold new font.
9. Nestlé identifies its future automation strategies
Nestlé will focus less on one specific control provider for packaging equipment, but will be dogmatic about the implementation of standards and open technologies. To do so, Nestlé is committed to use the OMAC Packaging Machine Language guidelines, PackML, and has started a pilot implementation.
10. Refill pouch: Sitting pretty
Standout merchandising display and smooth pouring action give Method's new detergent refills strong appeal with U.S. retailers and consumers.
The articles rounding out the Top 25 most popular articles on the Packaging Digest website in 2011 are:
11. Bag-in-box wine feeds new wine-on-tap dispense system
12. Researchers find recipe for 'perfect plastic'
13. Nestlé expands Skinny Cow brand into candy snacks
14. BPA found in canned foods marketed to kids
15. Walmart, Amazon work to cut down "wrap rage"
16. Gillette, Frito Lay describe impacts of packaging innovation on production efficiencies
17. Girl Scouts trim cookie packaging
18. Method unveils bottle made of ocean plastic
19. Getting a handle on vodka
20. Tequila Herradura redesigns packaging
21. Coke is seeing red again after flirting with white cans and confusing market
22. Budweiser updates packaging graphics with new "bowtie" design
23. Wine in a can: Second European filler licensed under Vinsafe patent
24. Study outlines top food trends for 2012
25. Good Time cocktails
.
Sign up for the Packaging Digest News & Insights newsletter.
You May Also Like
---