Packaging trends for 2010
Packaging trends for 2010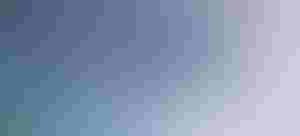 Trends for 2010
If it were easy to foretell the future, we'd all be millionaires. However, predicting what's ahead for the packaging community in 2010 is not like picking horses at the racetrack.
Packaging Digest
reached out to seven packaging observers to discover their informed opinions on what trends are likely to impact packaging in the coming year.
Not surprisingly, respondents unanimously mention sustainability as a major trend that will continue to affect operations in packaging. However, several foresee some new twists on the sustainability imperative in 2010.
In a sure sign that the U.S. has not fully recovered from its worst economic slump in decades, the economy is listed as another major concern for packagers. At the same time and perhaps because of the slowdown, private branding has shown impressive growth and is developing into a trend to watch. Product and food safety also are likely to impact packaging, the seven say, while offering observations on other developing topics such as consolidation, material costs, color coding, value promises, open innovation and the integration of product processing and packaging.
Economy drives many trends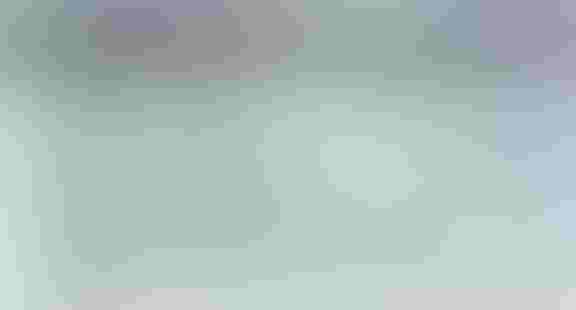 Trends for 2010
The current economic situation is a major driver for the trends affecting packaging, says Pat Conroy, vice chairman, consumer products, at Deloitte.
Since the start of the global recession, Conroy says, consumers, for obvious reasons, have taken a keener interest in searching for value in the products they purchase. He adds that there is evidence to suggest that these changes in buying behavior will last beyond the economic recovery. Additionally, in many industrialized countries the consumer base is undergoing a longer-term shift as the large Boomer group reaches retirement age and starts to spend less.
With many consumers believing that products simply have too much packaging, Conroy says manufacturers are downsizing and lightening the protective covering that goes around their products. "The benefits from these efforts are that many companies are realizing material savings in cost structures and increased demand from green consumers," he adds.
Chuck Yuska, president and CEO of the Packaging Machinery and Manufacturers Institute (PMMI), says his group recently conducted focus groups with 85 senior executives from consumer product goods (CPG) comapanies.
Based on these discussions, he says trends sprouting from the recession include increased demand for refurbished or upgraded packaging machinery, surges in demand for copacking and contract-packaging operations and consumers' new-found affection for private-label products.
Just as importantly, Yuska says, lean principles are cutting across all levels of companies' operations. CPGs are cutting costs throughout their businesses, reducing labor costs through automation and technology, rigorously evaluating all expenditures, upgrading and consolidating facilities for the sake of productivity and eliminating non-core or poorly performing business lines and products.
Consolidation's competitive impact
As a result of this, Marla Donahue, president of the Flexible Packaging Association, says consolidations will continue to impact most segments of packaging with fewer packaging suppliers creating increased competition.
Despite the widespread economic weakness, Conroy says global consumer interest in sustainability has not lessened.
"Consumers are increasingly interested in their personal impact on the environment and are demanding more from manufacturers. Further, escalating disposal costs from governments are creating new demand for packaging," she adds.
The economy is a big driver of how consumers make their choices, says Jane Chase, president of the Institute of Packaging Professionals (IOPP). Chase doesn't expect there to be a huge change in direction on sustainability, but that there will be demand for much more clarity around the messaging. "There have been some sustainability claims by companies that may be questionable, and consumers are really looking to get clarity around what is really sustainable," she says. The need to define sustainability is growing, according to Yuska. "Consumers want to know what it means when a package is sustainable, and that means CPGs and other end users need to know, too."
Yuska says that he expects to see more discussion about codes, standards and oversights. "Expect plenty of discussion across borders, markets and industries about who defines the sustainable shade of green," he says. In the meantime, sustainability strategies within CPG operations will continue to emphasize reduction in energy, air and water use, as well as quality management, he says.
Harmony sought on sustainability
While sustainability considerations have become a fact of life, according to Donahue, there is an emerging strong push for coordinated and cooperative efforts in packaging sustainability. She says that the U.S. packaging industry will definitely be impacted by the work of International Organization for Standardization (ISO) to harmonize packaging sustainability, with the possibility of bringing in elements of the European Union's Packaging Directive. In addition, the CEO Forum's Global Packaging Initiative and the Walmart-supported Sustainability Index Consortium will be creating measurement tools that packaging manufacturers will have to consider. "Climate change efforts around the world will also contribute to the need to consider sustainability in packaging decisions," Donahue says.
Sustainability is definitely here to stay, says Glenn Ventrell, director of packaging innovation and development for Sara Lee Corp. "A lot of people thought sustainability would go the way of RFID or be killed by the recession."
Companies are understanding and increasingly using life-cycle assessments to look at the tradeoffs between rigid and flexible packaging, he says, pointing out that with flexible packaging, two pallets of materials can equal a whole truckload of rigid incoming materials. Packagers and their suppliers are making advances in manufacturing flexible packaging from renewable resources such as sugar cane, Ventrell says, and he expects that dynamic to continue.
He explains that bioplastic can't be used in every application, but if the economics pay off, it's a good alternative. Ventrell says we will see more companies investigating these alternatives and there will be some successes.
"It won't be a wholesale movement at this point. It's too new for a lot of companies," he says. "Procurement is thinking it's too expensive. Supply chains are thinking it won't run on their lines efficiently or fast. However, companies that get out ahead of it will have a definite advantage. Mainstream companies will follow."
Lynn Dornblaser, director, CPG Trend Insight at Mintel Intl., agrees that a major trend in sustainability will be the growing use of bioplastics such as polylactic acid (PLA), which is currently being used most often by small companies for very specific products, such as bagged salads. However, she indicates that she expects Coca-Cola's PlantBottle, which has 25 percent PLA content, will have a significant impact on the market.
"If Coke can make it work, I think that it has the potential to create a lot of change when it comes to plastic bottles," she says, explaining that use of the bottle would allow consumers to engage in environmental responsibility without having to do anything differently.
"There are astounding numbers on how much petroleum would be saved. This would really resonate with consumers," Dornblaser says. "If it's successful, I would assume Coca-Cola would roll it out across all their beverages, and their competitors would be forced to follow suit."
Overall, there will be continued development in sustainability efforts, says Michael Richmond, president of Packaging Technology Integrated Solutions (PTIS). "It will be more than incremental. It's about beginning to make some investment and think from a systems point of view to make it more than just an efficiency and productivity effort, which is then labeled as 'sustainable.'"
Private brands are growing
Shifting consumer preferences in a slow-growth economic environment will likely continue to impact retailers and CPG manufacturers and their suppliers, says Conroy. Many retailers looking to improve margins are undergoing shelf-space rationalization, seeking to keep only the products that are most in demand. Additionally, interest in private-label products continues to ramp up, he tells PD.
With the current economic downturn, Ventrell says, "We're going to see people shopping on price who didn't shop that way before."
Consumers' frugal frame of mind will continue to encourage a hunt for value, Yuska says, with national "value products" and private-label brands as viable options. This mindset is forcing brand owners to reformulate, rebrand and reprice products to avoid competing strictly on price. It's also increasing the importance of the package as a differentiator. "While consumers are also more educated about the products they buy, they are still seeking, and positively responding to, innovations in products, packaging, advertising and branding," he says.
Packaging enhances value
Nationally branded consumer product companies concerned about losing market share are responding to these changes by offering enhanced value to their core customer base. As part of this effort, packaging is changing, particularly in many price-sensitive categories. Some companies are redesigning packaging to more strongly differentiate their brands.
"This is a very fascinating time in the U.S., when it comes to branded versus private-label because private-label branding has never been as strong as it is right now," says Dornblaser.
Packaging uniqueness is going to be a major differentiator for successful products, she says, adding that color coding on packaging within a product line to differentiate that packaging is another developing trend. She says a recent Mintel survey shows 64 percent of people in the U.S. say they like to see color-coded packages to help them distinguish between products. She uses Vitamin Water as an example, where every label color is for a different flavor and signifies a different functional benefit. "This simplifies the consumer shopping experience," she says.
Open innovation requires more than just innovation, according to Richmond. He says open innovation is looking outside the company's four walls for creative ideas and thinking that gets implemented into something successful.
"Some companies have recognized the need to go outside the company for innovation," Richmond says. "There are some 'not-invented-here' attitudes that need to go by the wayside."
Food-safety concerns
Food safety is the number-one issue for the public and will continue to affect packaging materials, according to Donahue.
As a result, companies are seeking new packaging that helps ensure healthy and safe products, according to Conroy.
He explains that recalls can be particularly damaging to a company's bottom line so packaging that can help prevent mislabeling, spoilage, product tampering, contamination or damage will likely be in demand. RFID-enabled packaging, in the years ahead, will help improve traceability, which is particularly important to fresh produce and meat companies.
"Most companies understand that the added expense of improving packaging to help prevent recalls or a liability case is often far less than the cost of losing many customers because of an unhealthy or unsafe product," Conroy says.
Concerns go beyond preventing product recalls. Health issues are encouraging consumers to seek out smaller portions and better-for-you versions of packaged food products. This is increasing the demand for new packaging. Ventrell points to microwave packaging innovations that tie in with healthy living and foresees more steaming and susceptor technology, which both browns and cooks foods, in microwave packaging.
Sign up for the Packaging Digest News & Insights newsletter.
You May Also Like
---