PepsiCo bringing premium yogurt to U.S.
PepsiCo bringing premium yogurt to U.S.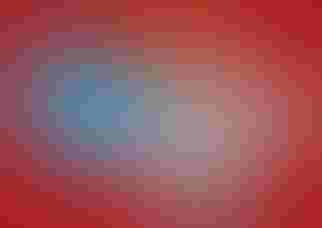 PepsiCo entering U.S. yogurt market with German brand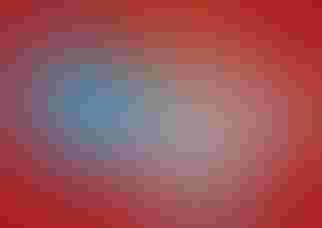 PepsiCo entering U.S. yogurt market with German brand
PepsiCo Inc. and Theo Muller Group, the largest privately held dairy business in Germany, announced today their U.S. joint venture, Muller Quaker Dairy, will enter the growing U.S. dairy market in mid-July with innovative premium yogurt products that have never before been available to U.S. consumers. These products -- Muller Corner, Muller Greek Corner and Muller FrutUp-- mark the first entry by either PepsiCo or Muller into U.S. dairy aisles.
Together, PepsiCo and Muller will complement each other's strengths and are expected to drive growth for both companies:
•PepsiCo brings scale as the largest food and beverage business in the U.S. and has unmatched innovation-driven research and development programs, a robust go-to-market system, and superior marketing and brand recognition across its portfolio of 22 billion-dollar brands. PepsiCo has a rich history of deep consumer insights and products with a legacy of taste and affordable convenience. The Quaker Oats Company, a unit of PepsiCo, brings one of the most trusted brands in the world and is known for wholesome breakfast and snack foods that provide nutritional benefits throughout the day.
•Muller has decades of category leading innovation and dairy expertise, having grown to become Germany's largest privately held dairy business, and one of Europe's most well-known yogurt producers.
Muller Quaker Dairy also will satisfy the increasing demand for value-added dairy products in the U.S., where variety and innovation within the category lags behind other regions, especially Europe. U.S. consumption of yogurt and other value-added dairy products is generally less than half that of Europe.
The following yogurts will be sold through supermarket and club retailers in 17 markets in the Northeast and mid-Atlantic U.S. starting this summer:
•Muller Corner and Muller Greek Corner offer a new way to enjoy yogurt with add-ins you can flip, stir or dip. Corner varieties include Blueberry, Strawberry, Crispy Crunch, Choco Balls, Chocolate Flakes and Crunchy Granola. The Greek-style varieties include Honeyed Apricot, Strawberry, Blackberry & Raspberry, and Caramelized Almonds.
•Muller FrutUp varieties include Blueberry Bliss, Very Cherry, Luscious Lemon, Peach Passion Fruit, Radiant Raspberry and Splendid Strawberry, starting with fruit fresh from farmers and prepared onsite with the yogurt. The unique part is the fruit on top - perfect for scooping, swirling or mixing.
"As we've seen through the success of our dairy business in other parts of the world, this is a category with strong growth prospects," said Mehmood Khan, M.D., PepsiCo chief scientific officer, global research & development. "Muller makes some of Europe's most delicious and unique dairy products, and there is no better partner PepsiCo could have in order to meet historic U.S. consumer demand for premium yogurt. With the name recognition and trust Quaker provides, together, we will be able to offer U.S. consumers an amazing range of products that taste delicious and are unlike anything on the market currently."
"Our partnership with PepsiCo is a great expansion of our business, and we are excited to introduce new consumers to the wide variety of deliciously enjoyable yogurts that have made Muller a household name throughout Europe," said Stefan Muller, Theo Muller Group, member of the board. "Our capabilities in yogurt and other value-added dairy products, combined with the strength of PepsiCo's distribution systems, deep consumer insights, diverse portfolio of brands and expertise in areas like fruits and grains, will open the door to new options we think consumers are going to love."
Worldwide, the dairy category is expected to grow more than any other through 2016, exceeding the growth of the next two food and beverage categories combined. This growth is driven by the progressively increasing consumer demand for packaged milk, yogurt and other value-added dairy products, and for other products containing dairy protein, probiotics, and calcium.
PepsiCo already holds a strong position in the global dairy products business. The company acquired Wimm-Bill-Dann, Russia's largest dairy company, in 2011 and has been part of a successful joint venture with Almarai, Saudi Arabia's largest dairy company, since 2009. PepsiCo has a previously stated goal of growing its global nutrition portfolio to $30 billion in revenue by 2020.
The joint venture is building a new, state-of-the-art yogurt manufacturing plant in Batavia, N.Y. Once completed in 2013, it will be one of the largest yogurt plants in the U.S., and is expected to create more than 180 new jobs in upstate New York.
Source: PepsiCo via PR Newswire
.
Sign up for the Packaging Digest News & Insights newsletter.
You May Also Like
---