PET stretch/blow molder yields intoxicating output
PET stretch/blow molder yields intoxicating output

Alcoholic cider, brewed from fresh, pressed apples, is probably the oldest of England's native alcoholic drinks. It is steeped in heritage and rural traditions. Yet, by skillfully combining this history with modern marketing and advertising, and by blending styles of cider to match the tastes of today's consumers, Hereford, U.K.-based H.P. Bulmer Ltd. (Bulmers) has successfully helped create a modern, $1.5-billion cider market able to compete with other beverages defined as long alcoholic drinks (LADs)–or those beverages sold in half-pint measures or more with an alcohol level above 1.2 percent–such as lager.
Also propelling Bulmers' brands into popularity among the key spenders–the 18- to 24-year-old crowd–are their innovative and eye-catching packaging, accompanied by a diversity of product sizes designed to accommodate the drink's many occasions of use. Since the early '80s, along with single-serve cans and glass bottles, Bulmers' brands have been available in larger-volume, resealable bottles made from polyethylene terephthalate.
In 2001, with the popularity of Bulmers' PET-packaged products steadily growing, the cider maker resolved to bring in-house the capability to produce 100 percent of its PET bottles. Aging blow-molding equipment, previously used to create 40 percent of its PET containers, was replaced with a BLOMAX 12 Series III reheat stretch/blow molder from SIG Corpoplast. Says Colin Petts, Bulmers' project implementation manager, "After much evaluation by the team assigned to purchase a new blower, the BLOMAX was considered the best in its field."

Providing ease in changeover, minimal maintenance and the ability to keep up with a 50-million-bottle/yr demand, the BLOMAX has become the apple of Bulmers' eye.
Innovation brews growth
With a history that dates back to 1887, when H.P. (Percy) Bulmer first pressed apples from his father's orchard, Bulmers today offers many different styles of cider, from dry to sweet, and from still to sparkling. According to the company, its strategic focus is on growing its share in the U.K. cider market by developing a portfolio of differentiated brands. Within the cider category, Bulmers' Strongbow, the number-one dry cider in the U.K., is the key driver of growth, supported by its Woodpecker brand, the number-one sweet style, Scrumpy Jack, the number-one premium brand and the official cider of the England Cricket Team, and White Lightning, the U.K.'s number-one "white" cider. Besides these strong labels, Bulmers also produces special labels for supermarkets.
In the U.K., cider is now the fifth best-selling LAD in the take-home sector and is ninth in pubs. Five million hectoliters, or 132 million gal, of cider are sold each year in the U.K., of which 65 percent is Bulmers' brew. And, its products make up 80 percent of the country's cider exports, as well.
Unlike many producers of LAD products in Europe, North America and Japan, Bulmers sees plastics as a medium for large-bottle sales only, with its premium products presented in glass, and its standard, single-serve products offered mostly in cans. Still, PET is a very large presence in the Bulmer lineup, used for 2-, 2.5- and 3-L quantities of its most popular cider varieties.
Bottle molding brought in-house
In 2001, two factors prompted Bulmers to bring the 60 percent of its PET bottle production being outsourced in-house. Explains Petts, "It was very cost-effective and, as a company committed to sustainability and the environment, we wanted to eliminate the need for the transport of empty PET preforms by road."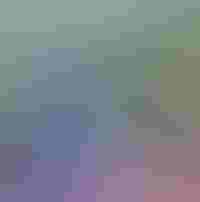 Since startup of its new reheat stretch/blow molder, Bulmers has produced an average of 50 million PET bottles/yr.
For the previous five years, the company had been using a pre-owned Krupp Corpoplast B80 stretch/blow molder from SIG Corpoplast. To select a higher-output replacement for the machine, Bulmers' manufacturing team compared three different suppliers across a range of criteria, including performance guarantees, price, service and other features. SIG Corpoplast was rated in first place by the whole team, including operators and management. This evaluation, along with Bulmers' satisfaction with the overall performance and service they had experienced with the B80, led them to install a new SIG Corpoplast BLOMAX 12 Series III reheat stretch/blow molder.
In August, 2001, a smooth startup reinforced the wisdom of their choice. "One of the biggest problems with commissioning any new line is the ramp-up time," Petts tells PD. "In the case of the BLOMAX, the whole ramp-up operation was the easiest I have ever undertaken. We use a traffic-light system here to start up a new line. At the red stage, we simply blow preforms to the floor. The amber stage sees us running empty bottles through the whole line, and the green stage includes filling, labeling and capping. In the case of the BLOMAX, this whole procedure took us under three weeks.
"And, within three months, we achieved a target efficiency for the BLOMAX of ninety-five percent." Since startup, he adds, Bulmers has operated the new line 24 hours a day, six days a week, without a major hitch.
Fast, flexible production
The BLOMAX 12 Series III is a 12-cavity stretch/blow molder with the ability to produce PET bottles ranging from 1.5- to 3-L capacities, in diameters up to 126 mm and heights up to 350 mm. Flexible and easy to operate, the machine uses a "quick-out/quick-in" design for product-dependent parts. "The BLOMAX is easy to change over," confirms Petts, "with a typical changeover averaging about two hours." Process control adjustments are performed by the operator via a touchscreen panel, operating off a programmable logic controller from ABB.
According to SIG, enhanced productivity is achieved with the BLOMAX through reduced mold opening and closing times, which increase process time. While the machine is rated at 16,000 1-L bottles/hr, Bulmers averages an output speed of 750 2.5-L/hr and 666 3-L/hr to conform to the speed of pre-existing upstream machinery.
Machine maintenance is minimal, relates Petts, consisting merely of "daily lubrication by operators and a full overhaul of the BLOMAX once per year."
For Bulmers' range of PET cider packaging, injection-molded preforms are supplied by Amcor and Esterform (formerly Able Industries) in amber, yellow, green and indigo in weights from 34 to 56 g. Each bottle color signifies a particular style of cider, such as amber for the more traditional varieties, green for sweet and indigo for "white." Requiring less barrier properties than some other alcoholic beverages, the cider bottles are single-layer PET, with resins supplied primarily by ICI Industrial Chemicals.
Molds for the machine were custom-designed and manufactured by SIG Moldtec in Essen, Germany, according to specifications from Bulmers.
Requirements met
In its first full year of operation at the Bulmers Hereford plant, the BLOMAX 12 Series III produced 50 million PET bottles. Future developments in PET at the cider maker will depend upon customer requirements, notes Petts. However, given Bulmers' satisfaction with SIG's equipment, one can be sure that any future investments in PET production will take into account this supplier's solutions. After all, the apple does not fall far from the tree.
More information is available:
Reheat stretch/blow molders: SIG Corpoplast GmbH & Co. KG, 49 40 67 907-0. Circle No. 210.
PLC: ABB USA, 203/750-2200. Circle No. 211.
Preforms: Amcor PET Packaging, 734/428-9741. Circle No. 212.
Preforms: Esterform Packaging Ltd., 44 (0) 1584 810600. Circle No. 213.
PET resin: ICI Industrial Chemicals, 44 20 7009 5000. Circle No. 214.
Machine molds: SIG Moldtec GmbH & Co. KG, 49 201 633-00. Circle No. 215.
Sign up for the Packaging Digest News & Insights newsletter.
You May Also Like
---