Pooling fierce foundations
Pooling fierce foundations

By participating in a pooled pallet program, Martori Farms secures a just-in-time inventory that's right-sized for each harvest.
Long before the idea of transporting groceries home in a reusable tote was part of the "gospel according to Oprah," as Chicago Tribune Internet critic Steve Johnson described the media magnate's influence in his Oct. 8 chicagotribune.com post, Living La Vida Oprah, U.S. farmers and retailers have found robust, reusable pallets to be a sustainable and smart way to move produce from the farms to retail shelves.

She's so heavy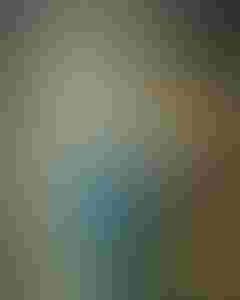 These reusable pallets, top, use a distinctive color to allow easy visual identifi cation. Right, the fast-paced environment of a retailer's warehouse demands that pallets be built robustly.
Being a natural product, produce can be viewed as a celebration in diversity or a nightmare for standardization. It can vary greatly in weight, with some produce being so heavy, that it requires growers to ship their truck "less-than-load." Naturally, a product like this requires a pallet that can withstand very heavy loads without collapsing.

Some agricultural harvesting setups require pallets to perform both on a manufacturing facility floor and in the field. "The pallet could be handled four to five times between harvesting on the field and the time it takes to load the produce on the truck," says Eric Wexler, vp of supply-chain management for Tanimura & Antle, which grows row crops in California and Arizona that are transported nationwide.
Because pooled pallets are designed to be reused several times over their lifetimes, the business model for their manufacture allows for more money to be spent on building a robust structure and testing it versus the investments made for single-use pallets. This business model allows pallet trader CHEP (www.chep.com), a Brambles company with 300 million assets in 45 countries, to operate ISTA-certified laboratory in Orlando, FL, that has tested hundreds of different material types and pallet platform designs.
Cool runnings
Other challenges often cited for pallets transporting produce are the moisture and temperature conditions required to ship produce. Virtually all produce is transported through a "cold-chain," which further protects consumers by keeping the product refrigerated from the time it leaves a grower to the time it arrives at a retailer's warehouse.

Plastic pallets would appear to have an advantage when transporting produce through a cold-chain, as the material is less likely to absorb condensation that can increase the weight of a pallet and compromise the integrity of a pallet.
CHEP marketing director Derek Hannum suggests that growers concerned about wood pallets' performance in the cold chain need only to look at the number of produce loads successfully transported on wooden pallets. CHEP alone cites about 20 million loads of fresh produce transported on its pallets annually.
If a pallet isn't allowed to warm up after being in a chilled environment, it most likely will not have the opportunity to absorb condensation. Instead of focusing on problems that might be caused by condensation, Darrell Duda, who serves as president of the National Onion Association and is vp of Duda Farm Fresh Foods, suggests looking at the overall robustness of a pallet used.
"Foodservice providers and retailers pretty much demand shippers to use [pooled] pallets because they can't afford to have a pallet collapse three-levels-high and spill into their stuff below," he explains.
Shades of green
Naturally, growers would take extra care to ensure that practices and materials marketed as sustainable are truly eco-friendly. "People say, we are going green, and I ask what does that mean?" asks Duda, who speaks with ease about things like carbon footprints and food miles.
Duda's question highlights the varying shades of green that exist in eco-conscious movements and differing opinions on how best to lower environmental impacts associated with produce transportation.
Like many other products, much of a pallet's environmental impact occurs during the initial manufacturing phase. In its research briefing, "Streamlined Life Cycle Assessment of the iGPS [Intelligent Global Pooling Systems)www.igps.net] Pallet, the Typical Pooled Wooden Pallet, and the Single-Use Wooden Pallet," Environmental Resources Management, Inc. [ERM(www.erm.com)], an environmental, health and safety, risk and social consulting company, states: "For most of the impact categories, the production phase for [an iGPS plastic-and-steel pallet] was responsible for approximately 90 to 95 percent of the environmental impact."
Therefore, a pallet can become more eco-friendly the more often it is used. The ERM study examined eight types of environmental impacts for each of the three pallet systems: global warming; ozone depletion; photochemical oxidation; abiotic depletion; eutrophication; acidification; aquatic toxicity; and terrestrial toxicity. In the one category of photochemical oxidation alone, the impact profile, which measured the pallet's contribution to summer smog formation in kg C2H4, for the single-use wooden pallet was 147.2. The photochemical oxidation impact profile of the pooled wooden pallet was about 31 percent of that of the single-use wooden pallet, and the iGPS 100-percent virgin plastic pallet's impact was 11.6 percent of the single-use wooden pallet.
Another point of view might look at the nature of the pallet material itself. The iGPS pallet is not a natural material, but the company does have a plan to prevent the pallet from becoming landfill. When an iGPS pallet becomes damaged, it is ground up and the regrind is sold or used to make new pallets. According to Drew Merrill, vp of business development for Container and Pooling Solutions (www.usecaps.com), a company that offers management, rental and tracking of reusable containers, plastic resins rarely leave the market unsold.
If a company is looking to work with naturally sourced materials, it needs to look no further than wood. "At the end of the day, Mother Nature makes a very good pallet material, which is 100-percent renewable and 100-percent recyclable," remarks Hannum.
Unleashing capital with leasing
Reusable packaging, including containers and pallets, typically comes with a price premium. "Capital is tight out there and it's hard for someone to spend that kind of money on something that's a non-core product like packaging, as opposed to investing it back into their core business," Merrill remarks.
Using pooled pallets puts the brunt of the costs to obtain and maintain pallets on the pooling company. Merrill explains, "If it's returnable, you don't have to worry about buying exactly the right fleet size, because these things are available on a just-in-time basis."
While growers who use pooled pallets don't have to worry about the exact fleet size and storing the pallets off season, they do need to have staff help track pooled pallets to avoid being charged for lost pallets. "CHEP and the different companies that lease pallets and reusable containers actually have a pretty good program to [track and return pooled pallets], but you still need somebody to make sure it balances and you're not getting charged for something you didn't get," Duda explains.
Securing retailer buy-in
Because pooled pallets are retrieved from retailers' locations, it's essential for growers to get buy-in from their customers before introducing reusable pallets into their shipping cycles. To help educate growers and customers about the benefits and requirements of pooled pallets, growers associations are working with reusable pallet providers. "We were the first produce industry to develop what we call an 'incentive partnership' with a pallet company and it just happened to be CHEP," says National Watermelon Association executive director Bob Morrissey. The incentive program helps raise funds that the association uses to benefit its memebers. CHEP has a similar program with the National Onion Association and the Reusable Packaging Association [RPA (www.choosereusables.org)] commissions research projects, conducts studies and publishes guidelines to educate the market about reusable packaging.
Sign up for the Packaging Digest News & Insights newsletter.
You May Also Like
---