Recognizing excellence
Recognizing excellence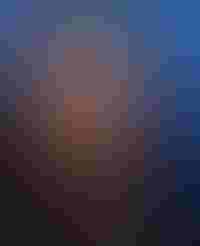 Lisa McTigue Pierce
Give yourself a little credit for your recent hard work and enter a packaging competition this year. To borrow a phrase from the lottery, you can't win if you don't play.

The glory of winning can take you far in your company and in your career. Just ask any of the winners of the 2013 Flexible Packaging Achievement Awards, honored by the Flexible Packaging Assn. The nine gold award recipients featured on p.20 in this issue can attest to the professional and personal boost this type of acknowledgment can give.

While the FPA awards boat has sailed for the year, other prestigious packaging competitions are currently accepting submissions. The AmeriStar Package Awards, a.k.a. the Oscars of packaging, are open until March 29. The online entry form at www.iopp.org walks you through the submission process. 

I'm proud to announce that UBM Canon—owner of Packaging Digest, Pharmaceutical & Medical Packaging News and numerous packaging-related tradeshows and conferences—has partnered with the Institute of Packaging Professionals, organizer of the AmeriStar competition. This year's winners will be honored during a presentation ceremony at the EastPack conference and exposition in Philadelphia June 18-20. 

The same event will also pay tribute to the winners of the Visionary Awards, a new competition from UBM Canon's packaging group, which is taking form right now. I'll have more on that in a later issue but it will focus on the remarkable people in packaging, rather than the packages, processes or technologies that so many other competitions already cover.

Through my personal past experience, I can also recommend the DuPont Awards for Packaging Innovation. Now in its 25th year, this competition is "the packaging industry's longest running, independently judged, global awards program honoring packaging materials, processes, technology and service innovations," according to DuPont.

The crown jewel, though, might be the annual Worldstar Awards from the World Packaging Organisation. This global competition is truly the best of the best, as only winners from recognized packaging competitions from participating countries are allowed to enter.

Selfishly, I'd like you to enter your best projects because I'm often tapped as a judge for industry competitions and learning about and helping you celebrate your achievements is probably the most fun aspect about my job. In 2013, I will serve or have served as a judge for the FPA Flexible Packaging Achievement Awards, the AmeriStar Package Awards, the 2013 NACD Packaging Awards from the National Assn. of Container Distributors, the packaging awards for Private Label => Store Brands magazine and the inaugural 2013 Excellence in EPS Recycling Award from the EPS Industry Alliance.

If you enter and don't succeed, don't give up so easily! Your consolation prize might well be a feature article in your favorite packaging magazine. Call me at 630-990-7384 and let's talk. 

.
Sign up for the Packaging Digest News & Insights newsletter.
You May Also Like
---