Reformulated Little Hug Fruit Barrels get packaging refresh
Reformulated Little Hug Fruit Barrels get packaging refresh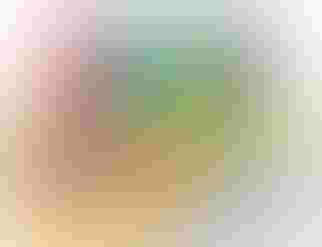 Little Hug barrels
American Beverage Corp. (ABC), the makers of Little Hug Fruit Barrels, has updated the iconic barrel drinks that many people remember loving as a kid. Little Hug Fruit Barrels are still great tasting fun drinks but now have 75 percent less sugar than other leading brands and only 10 calories. Plus they are also now a great source of vitamins B & E while remaining a great value for families.

"We at ABC wanted to announce to Moms and kids that Little Hug Fruit Barrels are now a better fruit drink option for kids than ever," says Tim Barr, vp of marketing. "Our two building blocks for our revitalization were the Little Hug brand's thirst quenching great taste and the unique barrel shape."
The company re-formulated the Little Hug drinks to boost the flavor and taste tests confirmed that kids loved it. "Research with lots of kid 'tasters' helped us make Little Hug Fruit Barrels more appealing to kids than ever," says Barr.

The brand also conducted consumer research with parents and found a preference for fruit drinks which contained "better for you" ingredients. So, the new Little Hug fruit drinks have been fortified with B & E vitamins. The B vitamins are known to help replenish energy, which is important for active kids. And Vitamin E helps the body maintain vital organs and form red blood cells, and provides important protections to lungs and other areas.

ABC revitalized the brand's packaging personality with bright colors and a new brand logo which incorporates the most memorable, distinctive element of the Little Hug brand—the barrel shaped bottle—adding the name "Fruit Barrels."
The outer cartons also have more product information, which calls out the "better for your family" benefits of Little Hug Fruit Barrels. "Our package needs to say a lot," says Molly Boras, brand director. "That's where we let everyone know about important changes that will appeal to the people who usually make the buying decisions...moms and dads." One of the brand's biggest benefits is printed loud and clear: "75 percent less sugar than other leading brands."
Those Little Barrels still have their distinctive wide barrel shape, but what's inside is much skinnier than most people think. Amazingly, there are only 2 grams of sugar in every barrel, which translates to just 10 calories. Giving kids the sheer joy of a taste they love without the worry of expanding their waistlines is a major plus for lots of moms. 

So, parents can feel better about buying Little Hug. In addition to new and improved formulas, there is also a new, kid-tested Kiwi Strawberry flavor in the Original Variety Pack. Other flavors include: Blue Raspberry, Fruit Punch and Grape. ABC also has a fully bi-lingual Tropical Variety Pack to appeal to the growing Hispanic population. This package includes Lemonade, Tropical Punch, Fruit Punch and Orange.

It's way too early to see what the results will be, but with its kid-appealing taste and parent-friendly benefits, the Little Hug Fruit Barrels brand team is optimistic. "Summer has always been our biggest season. We're hoping that everyone is ready for more hugs than ever before in 2011!" says Molly Boras.

Source: American Beverage Corp.
.
Sign up for the Packaging Digest News & Insights newsletter.
You May Also Like
---