Rocking chocolate packaging has a heart
Rocking chocolate packaging has a heart
Ghirardelli Save Me San Francisco chocolate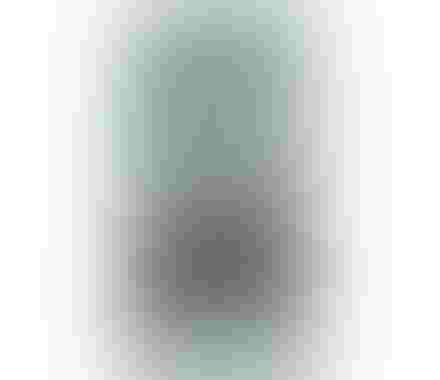 Ghirardelli Save Me San Francisco chocolate
On the heels of the hugely successful Save Me, San Francisco Wine Co, comes Grammy-winning multiplatinum act Train's "Save Me, San Francisco" Premium Chocolate Bars in partnership with renowned chocolatier and San Francisco icon, Ghirardelli Chocolate Company. The bars will be premiered on "The Today Show," when Train appears in the Summer Concert Series on August 24th (8:00am NBC).
Train frontman Pat Monahan is a chocolate lover and longtime fan of Ghirardelli. After expressing his dream of a specialty chocolate with the acclaimed brand, Ghirardelli reached out to him and the "Save Me, San Francisco Chocolate" was born. 100% of Train's proceeds from the first production of the chocolate will go to the local Family House charity, which assists families of seriously ill children with housing (familyhouse.org).
"Life is sweet! We honor our San Francisco roots and help a great Bay Area charity (Family House) at the same time," says Monahan. "Partnering with Ghirardelli on the "Save Me, San Francisco" Chocolate is a dream come true that tastes incredible."
There are three premium chocolate bars available:
Dark Cabernet - The creamy mouthfeel of this smooth-melting dark chocolate complements the notes of ripe blackberries, finishing with the delightful essence of Cabernet Sauvignon grapes.
Sea Salt Almond - This slightly sweeter dark chocolate is blended with coarse crystals of sea salt, delivering savory peaks of saltiness. Slow-roasted almonds add a familiar nutty texture, completing the symphony of salty and sweet flavors.
72% Cacao Dark Chocolate - This slow-melting, pure dark chocolate is highly aromatic, with mocha, blackberry and dark cherry notes throughout. With 72% cacao, the intense chocolate flavor is highlighted by the silky smooth texture and creamy mouthfeel.
The "Save Me, San Francisco" Premium Chocolate Bars are available for purchase at savemesanfrancisco.com and all Ghirardelli Chocolate & Ice Cream Shop retail locations nationwide, including the original Soda Fountain & Chocolate Shop located in San Francisco's historic Ghirardelli Square. Bars will also be available for purchase online at ghirardelli.com.
The multi-platinum, award-winning band Train is currently on tour in support of its 2012 platinum release, California 37. The album has yielded two hit singles thus far, "Drive By" and "50 Ways To Say Goodbye." Train made its mark on music history with the Grammy Award-winning song "Drops of Jupiter (Tell Me)" and chart-topping singles like "Meet Virginia" and "Calling All Angels," earning its third Grammy in 2011 for the worldwide smash "Hey, Soul Sister" from Save Me, San Francisco. The top-selling single of 2010, "Hey, Soul Sister" hit #1 at radio in the US and in 15 countries abroad. Save Me, San Francisco has sold over one million albums worldwide and over ten million tracks. In addition to taking the sales and radio worlds by storm, Train has made numerous television appearances, performing on the NFC Championship Game, American Music Awards, the Grammy Nomination Concert, Crossroads, The Today Show, The Tonight Show with Jay Leno, Monday Night Football, A&E Private Sessions, America's Got Talent, The View, Dancing With The Stars, and Live With Regis and Kelly, Ellen DeGeneres Show, The Bachelor, Rachael Ray and more.
ABOUT THE GHIRARDELLI CHOCOLATE COMPANY
The Ghirardelli Chocolate Company is a manufacturer and marketer of premium chocolate products. Incorporated in 1852, Ghirardelli has an incredibly rich American history. As the country's longest continuously operating chocolate manufacturer, Ghirardelli has established its position as America's Premium Chocolate Company.
Ghirardelli's product line includes its signature SquaresTM chocolate, Intense DarkTM chocolate, Gourmet MilkTM chocolate, Ghirardelli Chocolate Bars, other chocolate confections, baking chocolate and beverages. These items are sold through select specialty stores, grocery stores, drug stores, mass merchandisers and department stores. In addition, Ghirardelli sells a line of premium chocolate, syrups and drinks for the Food Service channel. Ghirardelli currently owns and operates 18 retail stores in seven states, including the original Soda Fountain & Chocolate Shop located in San Francisco's historic Ghirardelli Square.
Source: Ghirardelli Chocolate Co.
.
Sign up for the Packaging Digest News & Insights newsletter.
You May Also Like
---