Salads bite into portion-control packaging
Salads bite into portion-control packaging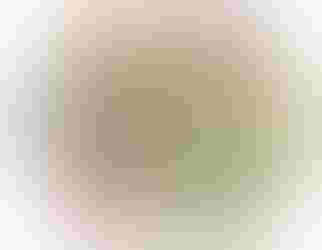 Ready Pac portion-controlled salad packaging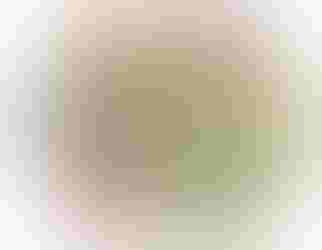 Ready Pac portion-controlled salad packaging
Mega-sized portions clearly have contributed to our nation's obesity problem, but it is not just the super-sized menu items that are a concern. Serving sizes at home have also crept up over recent decades, with plates and bowls much larger than the dishes used by our great-grandparents. Packaged foods that are available in portion packs might be an easy aid for reigning in portion sizes, but do they actually help us to eat fewer calories overall?
A study published in the Journal of the American Dietetic Association in 2009 examined the effects of portion control and the breakfast meal, and concluded that single serve packages may help reduce energy intake at breakfast within the context of a behavioral weight-control program. In another 2009 study, researchers Stroebele, Ogden and Hill from the University of Colorado concluded that portion-controlled packaging may reduce total intake from provided snacks.
Information from studies such as those have guided fresh foods producer Ready Pac Foods, Inc., which has developed several different lines of fresh foods in portion-controlled packages. For breakfast, they offer fresh fruit and yogurt parfaits, and yogurt and fruit snack packs. For snacks and light meals, Ready Pac's Ready Snax® are portion-controlled, ready-to-eat combinations of fresh fruit or vegetables combined with protein and grain choices, such as fruit and veggies with peanut butter or veggies with hummus and sunflower seeds. Each tray makes a satisfying snack with fewer than 300 calories.
"Portion control is a very important part of weight management, but it isn't the whole equation" said Tristan Simpson, director of marketing for Ready Pac. "Satisfying your appetite, your taste buds and balanced nutrition needs are equally important."
Simpson explained that sometimes you really just want some cookies, and for those times it is better to grab a 100-calorie cookie pack than to plunk down in front of the television with the full-size box. "An even better idea is to choose snacks and portion-controlled light meals that feature fresh fruits and vegetables rather than empty calories," she said.

Ready Pac Bistro® Bowl Salads are another portion-controlled, produce-based line that the company offers. The bowl salads are great options for lunch and light meals, all with fewer than 300 calories and a handy fork for meals on-the-go. The latest salads in the line include a Caesar Light, Apple Bleu Pecan, Asian Style Chicken, and a Mediterranean-inspired salad that includes chopped romaine, sundried tomatoes, garbanzo beans, green olives and feta cheese with roasted bell pepper vinaigrette dressing.
Simpson encourages all of us to keep an eye on portion sizes, even when not serving from portion-controlled packs. One of her easy ideas is to visually shrink dinner plates by decorating the edges about one to two inches in from the outside with dots of reduced balsamic vinegar or other low calorie condiment. Then serve your meal in the remaining empty space on the plate and be sure to include fruits and veggies on half the plate.
Source: Ready Pac Foods Inc.
.
Sign up for the Packaging Digest News & Insights newsletter.
You May Also Like
---