Science-based skincare line is redefined through custom packaging
Science-based skincare line is redefined through custom packaging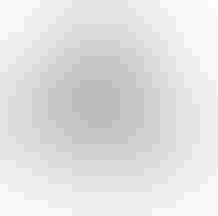 Dermatologist Dr. Richard E. Fitzpatrick founded specialty pharmaceutical company SkinMedica(R), Inc. of Carlsbad, CA, in 1999, to develop and commercialize premium products for treating various skin conditions and diseases and for improving the skin's appearance. Sold primarily through physicians, SkinMedica's products include prescription pharmaceuticals and physician-dispensed, nonprescription skincare products, or cosmeceuticals, that have been formulated with the belief that "you do not have to irritate the skin to get the results you want," relates Josie Norine, manager, Cosmeceuticals, for SkinMedica.
"We are most well known for our products with NouriCel-MD(R)," she says. "NouriCel-MD is a patented ingredient that comes from more than a decade of wound-healing research and is a cocktail of growth factors that help to improve the signs of aging."
Over the years, as SkinMedica rapidly grew, so did its take-home product line to one that now includes 23 items, including lotions, creams, toners and a chemical peel. Two years ago, the company surveyed the myriad of stock packaging components it was employing to market its products and realized that a new, more cohesive branding message was necessary to convey the company's leadership position and its products' unique formulations. But could it afford custom packaging?
To determine whether custom packaging was a viable option for its skincare line, SkinMedica selected 4sight inc. (www.4sightinc.com), a structural packaging firm in New York City. 4sight president Stuart Leslie tells PD that 4sight began the project by analyzing and categorizing the functional requirements, viscosity and volume of each of SkinMedica's products to determine the number of custom packaging components that would be required.
Learn how 4sight inc. redesigned Lebanon Seaboard's lawncare packaging for increased convenience at www.packagingdigest.com/info/4sight1
Leslie recalls, "Our first challenge was to conduct an in-depth examination and analysis of their complete line of products, package components and associated costs to find solutions that would streamline the manufacturing of the new packaging."
Until that time, SkinMedica had selected the packaging for its products from stock components as each new formulation was launched, looking to the leading, high-end prestige markets for guidance on color trends, shapes and function, according to Norine. By the time 4sight was called in, SkinMedica was sourcing more than 40 stock components for just 26 stockkeeping units.
Based on 4sight's assessment, Leslie relates, the firm came up with eight package "needs," requiring 16 components and three main types of packages: airless pumps, bottles and tottles. "After this extensive evaluation, we found enough commonality in size and functional requirements to dramatically minimize the required number of package components," he says. "This gave SkinMedica the ability to develop custom packaging within their budgetary constraints."
Beginning with the company's flagship NuriCel-MD-containing TNS-branded products, which include varieties such as TNS Recovery Complex(R) and TNS Body Mist(R), 4sight selected an airless pump package with a sophisticated, cylindrical shape—referred to by 4sight as the "form language"—that was then repeated throughout the rest of the line. "What we were trying to do was find some way of communicating what's unique about this brand," says Leslie. "This brand is steeped in medicine; it's all about research and the laboratory, and it's all about the medicinal and clinical value of the product.
"The cylindrical form of the packaging, with the flaring of the top and the bottom, is really meant to hint at lab equipment, but at the same time, it represents high style. That was the form language that we were trying to achieve—a blend of very high-style cosmetic, yet reminiscent of some type of a lab, so that we understand that it's the science behind this product that differentiates it from its competitors."
Another blend that proved highly successful and cost-efficient in the redesign of SkinMedica's packaging was the combination of some stock components with custom packaging. For example, for many of the TNS products, 4sight specified a stock, airless pump dispenser bottle from Airlesssystems (+33 23 2684000), fitted with a stock pump dispenser from Valois (www.valois.com) and a custom polypropylene closure from TricorBraun (www.tricorbraun.com) that was molded to include the flaring effect.
For tottles and bottles, 4sight specified custom-molded polyethylene bottles from TricorBraun that use complex, stock closures from suppliers including TricorBraun and Seaquist Closures (www.seaquistclosures.com). "We knew that we couldn't really justify tooling for the more complex closures," says Leslie, "so we selected closures that best fit with the brand and with the form language that we had identified, and then we used custom tooling on the bottles and the tottles to really achieve the brand look."
For flip-top caps from Seaquist Closures, 4sight also added a custom touch through the use of a thermoplastic elastomer ring placed over the bottle before the cap is applied. Explains Leslie, "It just gives the package a little bit of a special feeling in the hand, it provides an extra grip, and it creates a little break between the bottle and the cap—a feature that is sometimes used on higher-end cosmetic products." A custom PP disk molded with the SkinMedica logo is also adhered to the top of the flip-top cap to convey the solidity of a high-end package and to reinforce the brand identity.
Eliminating SkinMedica's existing color palette of gold and blue, 4sight worked with various pearlescent and metallic silver and grey pigments to provide a sophisticated, elegant sheen to the bottles and caps. The six product categories within the line—Nouri-Cel MD, Hydrate, Cleanse, Acne Care, Solar Care, Age Defense and Vitalize—are identified on the packaging by different color icons, making it easier for customers to distinguish the products.
Another goal of SkinMedica's in redesigning its packaging was to increase the functionality of the products—an objective that 4sight accomplished through the selection of grippable shapes, complex closures and inverted formats, to name a few.
"For example," says Sara Sweeney, senior product manager, Cosmeceutical, for SkinMedica, "4sight designed our facial cleanser and replenishing lotion in an inverted position so the bottles stand on the cap, allowing the product to flow out more quickly. Many of the bottles also incorporate oval-shaped, airless pumps that allow easy dispensing of the recommended dosage, prevent oxidation and deliver the entire volume of product to the patient, and for both bottles and tottles, the flip-up caps can be easily opened with one hand."
From a manufacturing standpoint, Leslie relates that the consolidation of components has resulted in more efficient filling and packaging speeds. "SkinMedica is filling many products on the same line, so this has reduced changeover times and has made it much easier for them to change a formulation without having to change the package.
"As far as we are aware, the new design has actually resulted in a cost savings. Even though there was a slight upcharge for the custom components, reducing inventory among all of the products has really offset that tremendously.
"So our response to SkinMedica was, 'Yes, you can afford custom packaging by optimizing your line, having the right size package for each product and finding some consistencies.' Custom packaging can be just as cost-effective as buying stock packaging, but you have that huge benefit to the consumer that it's a premium product and it's your own."
And just how have consumers responded to the new packaging?
Launched to the market in spring 2006, the repackaged SkinMedica line has met with an "overwhelming response," relates Norine. "Doctors and patients love the innovative, new look as well as the improved functionality."
More information is available:
Sign up for the Packaging Digest News & Insights newsletter.
You May Also Like
---