Shoppers Ignore Two Thirds of Packages on Shelves. (Ouch!)
Shoppers Ignore Two Thirds of Packages on Shelves. (Ouch!)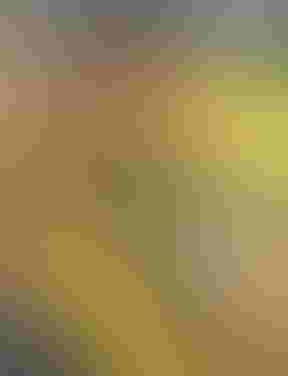 The staggering fact that confronts packaging designers and brand managers is that, according to some pretty extensive research, shoppers never even notice two-thirds of the products on shelves. And that's when they're actively looking for something in that category. Products do even worse with shoppers who are just casually browsing a particular aisle.
It's a daunting statistic indeed. Granted some of this is a matter of merchandising. But a lot of it is entirely the failing of the packaging design process.
It points to the fact that in many cases, the piles of money companies have spent on package design are entirely wasted. It says that for many brands – particularly smaller ones that garner only limited shelf space – they'd be just as well off pocketing the part of the budget spent on packaging design and instead simply using a plain brown box with the product name on it.
For some brands that very thing might actually be worth a shot. In the sea of bold colors, aggressive copy, and bright photos that generally clutter retail shelves, sometimes the most severely simple design grabs the most attention.
Regardless of which direction your design and branding efforts take you, no product competes in a vacuum. Stores are crammed to the edges with competing products that all seek attention from shoppers. Unfortunately, many products in this melee don't reach for your attention. Instead they sort of whimper for it. And in doing so, they assume that people will go out of their way to find them.
Sadly, it just isn't so.
Packaging design is all about context. Things that look great in design studios can completely disappear on retail shelves. So before you commit to a design for your packaging, bear in mind this hard reality — looking "good" isn't really the main criteria for an effective package design. What matters is how it looks compared to its competition. 
Be different. Be bold. Be daring. It can make the difference between which side of that two-thirds you wind up in.
.
Sign up for the Packaging Digest News & Insights newsletter.
You May Also Like
---