Stylish collection of packaged condoms debut at 2011 New York Fashion Week
Stylish collection of packaged condoms debut at 2011 New York Fashion Week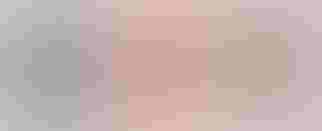 PRN1-PROPER-ATTIRE-VENA-CAVA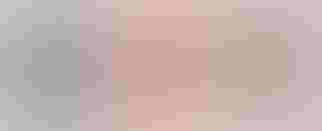 PRN1-PROPER-ATTIRE-VENA-CAVA
PRNewswire/ -- Female design duo V e na Cava ' s new collaboration will have people talking — about safer sex. Synonymous with downtown chic, V e na Cav a infuses its cool-girl aesthetic into a collection of condoms for the P RO P ER ATTIRE ® brand, boasting playful packaging designs. A must-have for any empowered fashion maven, PRO P ER ATTIRE ® condoms make staying protected a cinch. Launching at Vena Cava's Fall/Winter 2011 New York Fashion Week show, proceeds from the sale of P RO P ER ATTIRE ® condoms benefit Planned Parenthood Federation of America.
Having always dreamed of branching out and designing products outside the realm of fashion, designers Sophie Buhai and Lisa Mayock of V e na Cav a jumped at the chance to design packaging for P RO P ER ATTIRE ®. Inspired by V e na Cava 's signature "text print," the design features popular sex and condom words.
"We thought that the print would act as a good conversation starter at Planned Parenthood® health centers in helping to promote safer sex," says Sophie Buhai.
Buhai and Mayock originally met in California and began collaborating while attending Parsons The New School for Design. Currently working out of their studio in New York City, they quickly garnered a cult-like following after they launched the Vena Cava collection in 2003.

"We are so excited to offer V e na Cav a for P ROPER ATTIRE ® as our most recent designer collaboration, and know that our customers will appreciate the downtown-chic sensibility that they bring to their packaging design. The designers are leaders in the fashion world, making them powerful advocates for safer sex. Their design is an excellent tool for women to feel comfortable having a dialogue about their sexual health," said Rachel Molloy, brand director of PRO P ER ATTIRE ®.

V e na Cav a joins the likes of designers Charlotte Ronson, Alexander Wang, Brian Reyes, Jeremy Scott, and Yigal Azrouel, who have all collaborated on collections for the condom brand. P RO P ER ATTIRE ® has also collaborated for the past few years with the Keith Haring Foundation to feature his artwork in honor of World Aids Day. P RO P ER ATTIRE ® condoms can be found at select hotels such as the Thompson Hotels and Morgans Hotel Group, as well as at cult fashion store Opening Ceremony and the Museum of Contemporary Art store in Los Angeles.

Not only fashionable, P RO P ER ATTIRE ® condoms are also reliable and effective. The condoms are FDA-tested and undergo rigorous quality assurance testing by the manufacturer as well as by independent laboratories. With increased awareness about the spread of sexually transmitted infections, the practice of safer sex is of the utmost importance. According to the U.S. Centers for Disease Control and Prevention, about one person in the U.S. contracts HIV every 10 minutes; by the age of 25, one in two sexually active people will have contracted a sexually transmitted infection; moreover, one in two Americans will contract a sexually transmitted infection at some point in their lives.  And the U.S. has the highest teen pregnancy rate among the most developed countries in the world.

Planned Parenthood Federation of America created Proper Attire LLC and the P RO P ER ATTIRE ® condom line to make women feel comfortable about carrying condoms by offering them stylish designs they'll actually want to use. A trusted source for reproductive and sexual health care and information for nearly 100 years, Planned Parenthood affiliates operate more than 800 health centers nationwide.  Planned Parenthood promotes a sensible approach to women's health, encouraging each person to make informed and responsible decisions.

P RO P ER ATTIRE ® condoms come three to a pack with a suggested retail price of $5.99 for a three-pack. They will be available online at www.properattirecondoms.com as well as at Babeland stores, www.babeland.com and www.sexcusemoi.com.

Don't get caught without this season's hottest accessory: V e na Cav a for PRO P ER ATTIRE ® condoms. They're required for entry.

SOURCE: PROPER ATTIRE
Sign up for the Packaging Digest News & Insights newsletter.
You May Also Like
---