Supplier News 3942
Supplier News

JUNE 19, 2009
Illinois Tool Works Inc. announces management change

Illinois Tool Works Inc. today announced that its Board of Directors has elected Timothy Gardner executive vice president, with responsibility for the Company's global consumer packaging businesses as well as the marking, coding and decorating equipment businesses.Mr. Gardner, 54, has been with ITW for 12 years and has held a series of sales and management roles within the consumer packaging businesses. Most recently, he served as group president, consumer products with responsibility for the Mini-Grip, Hi-Cone, Zip Pak, Space Bag, and heat transfer businesses. He holds a B.S. in Accounting from Bucknell University and an MBA from Farleigh Dickinson University."I am pleased that Tim has joined ITW's senior leadership team," said David B. Speer, chairman and chief executive officer. "Tim's proven management and leadership skills will serve him well in his new role."With $15.9 billion in revenues, ITW is a multinational manufacturer of a diversified range of value-adding and short lead-time industrial products and equipment. The Company consists of 875 business units in 54 countries and employs some 61,000 people.  www.itw.com 


Printpack builds packaging plant in KutnoUS packaging maker Printpack has completed the first stage of a 40 million zloty investment project in the Lodz special economic zone on Thursday.

Printpack is building a new, 10 thousand sq meter plant in Kutno, central Poland. The entire project is to be ready in a year. The plant will employ 85 people.Printpack CEO Dennis Love said Thursday that this is the company's first plant on the European continent adding that it will be a solid service platform for customers from northern, central and eastern Europe.The company specializes in the production of flexible packaging. Among its key customers are Pepsico, Nestle, Coca-Cola and Unilever.  www.printpack.com
KUKA Robotics demonstrates four innovative solutions 
for the plastics industry at NPE 2009

KUKA Robotics Corporation, a leading global manufacturer of industrial robots, announced today it will showcase four innovative solutions for the Plastics Industry at NPE June 22-26 in Chicago, IllinoisKUKA Robotics Booth # S-39097 will exhibit four innovative and dynamic solutions for the plastics industry in cooperation with the KUKA Robotics System Partner Network.Flow International Corporation, an Official KUKA Robotics System Partner, will be demonstrating the flexible, space saving, multi-functional KR 16. The KR 16 will be executing dry tool paths of the waterjet process around complex 3D parts with quick change tooling ability to demonstrate milling, drilling, and material handling.In a robotic cell designed and supplied by Official KUKA Robotics System Partner, Dyco Inc. the flexible, fast handling KR5 Sixx will be demonstrated utilizing a vision system. The vision system enables the KR5 Sixx to locate and pick random plastic bottles from a moving conveyor belt simulating loading puck carriers. This same solution could be used for material handling to pick random bottles and load cases.KUKA Robotics will also display a KR5 Arc in a demo cell designed and supplied by Electro-Hydraulic Automation an Official KUKA Robotics System Partner. The demo cell shows the highly versatile KR5 ARC holding an air powered cutting tool to trim and cut holes in plastics parts, simulating the cuts used in vehicle dashboard openings.  www.kukarobotics.com
RockTenn announces Marion, NC folding plant earns 
triple chain-of-custody certificationDemonstrating its continued commitment to environmental responsibility, RockTenn announces that it has received triple chain-of-custody (CoC) certification for its Marion, NC folding carton plant. This plant is now certified by Forest Stewardship Council (FSC), Sustainable Forestry Initiative (SFI), and Programme for the Endorsement of Forest Certification (PEFC), representing the leading global forestry certification bodies. These organizations provide third-party validation of the plant's documented processes and chain of custody monitoring.

Last year, all of RockTenn's folding carton plants achieved Fiber Sourcing Certification to the Sustainable Forestry Initiative. "Triple CoC certification at our Marion folding carton plant is another significant milestone in the execution of our environmental stewardship strategy," said Mike Kiepura, Executive Vice President, RockTenn. "This additional certification gives customers assurance that the fiber in their cartons is thoroughly tracked from well-managed forests, controlled sources or recycled material."RockTenn is committed to environmental stewardship, sustainable business practices and sustainable solutions for its customers. This long standing environmental focus guides how the company collects, processes and recycles materials; produces paperboard with virgin fiber and recycled materials; and operates its facilities. A sustainable approach helps RockTenn minimize its impact on the environment.RockTenn is a member of the 100% Recycled Paperboard Alliance (RPA100), the Sustainable Packaging Coalition (SPC), the American Forest & Paper Association (AF&PA), and the National Council for Air and Stream Improvements (NCASI).   www.rocktenn.com
JUNE 18, 2009
Caraustar Receives Packaging Innovation Award From DuPont

Caraustar Industries, Inc. was one of eight recipients of DuPont's prestigious Noteworthy Accomplishment Award, which was earned in recognition of packaging innovation that simultaneously enhanced sustainability and performance. The company received the award for its packaging redesign of Callaway's Dozen Pak, packaging for golf balls.In its 21st year, the competition received more than 120 entries from all over the globe, which were then judged by an independent international panel on each of seven innovation factors, including: enhanced performance, cost-effective economics, resource and energy optimization, responsible sourcing and clean production. The judging panel's award determination statement for Caraustar's packaging noted that the company's entry is an "Excellent example of source reduction; with a 50 percent reduction in material costs."Mark I. Maley, vice president of sales and marketing for Caraustar's Converted Products Group, stated, "Being recognized by an international panel of judges for our innovative and sustainable packaging capabilities marks another milestone for the Caraustar packaging design engineers." www.caraustar.com

PPG Industries Honors Six Excellent Suppliers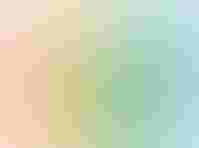 PPG Industries has presented six Excellent Supplier Awards for superior performance in 2008.Award criteria included product quality, delivery, documentation, innovation, responsiveness, continuous improvement and participation in PPG's Supplier Added Value Effort ($AVE) program.Kathleen McGuire, PPG vice president, purchasing and distribution, praised the performance of the award-winning suppliers. "Their products, services, reliability, innovation and overall value in 2008 were outstanding," she said. "We consider them invaluable business partners who provide a significant competitive advantage to PPG."On an annual basis, PPG purchases more than $8 billion in materials and services from thousands of suppliers.Companies earning the 2008 Excellent Supplier Award, and the products and services they provide, are:Denver Industria e Comercio de Produtos Quimicos Ltda., based in Sao Paulo, Brazil, a supplier of acrylic emulsions to PPG's architectural coatings business in South America.KD Wood Co., Inc., Brownsboro, Ala., which provides packaging and supply integration services to PPG's aerospace business in the United States.MPW Industrial Services Group, Inc., Hebron, Ohio, which provides cleaning services for stainless steel intermediate bulk containers to PPG's automotive original-equipment, refinish and industrial coatings businesses in the United States.Optimodal, Inc., of West Chester, Pa., which provides tank container intermodal transportation to PPG's automotive original-equipment coatings, optical products and packaging coatings businesses in the United States.Paramount Global Services, Inc., of La Mirada, Calif., which provides packaging supplies, third-party logistics services and freight forwarding services to PPG's aerospace business in the United States.TECMEC Srl, an Albairate, Italy-based provider of point-of-sale mixing equipment and cabinets to PPG's automotive refinish business in the United States and Europe. www.ppg.com
JUNE 17, 2009
Enfocus founder Peter Camps steps down-- 
Fabian Prudhomme Appointed new Vice PresidentEskoArtwork announced that Peter Camps, Senior Vice President of its sister company Enfocus since March 2008, has decided to leave the company for personal reasons. Effective immediately, June 2009, Fabian Prudhomme will assume the role of Vice President of Enfocus.

Fabian Prudhomme (39), who will become Vice President of Enfocus, has successfully led EskoArtwork's consulting services since 4 years helping customers work smarter, more cost effectively and with increased speed and productivity. Fabian Prudhomme brings a wealth of experience as CEO, business unit manager, strategic business planner and project manager in various high tech and software related industries, both in Belgium and in the US."I am thrilled to take on this new challenge," said Prudhomme. "My experience in the software and the consulting business has provided me with good insight into how an effective workflow should be structured. Enfocus has a great set of tools that streamline many different work processes and provide error free output. I'm honored to continue Peter's life work and to further build on the foundations he laid for the company and the industry over the years." www.esko.com  | www.enfocus.com 


BridgeNet Solutions awarded ISO certification

The International Organization for Standardization (ISO) has certified as an organization which meets the international, industry-wide standards for business practices and services.For BridgeNet Solutions, being ISO certified means that development of the company's services and solutions, including the future continued development of their proprietary web-based applications, Xonar and Track and View, will always be adapted according to internationally accepted standards that are relevant to a global market.For clients and potential clients, BridgeNet Solutions' ISO certification means that they can now trust that the company's processes and products have been held to a true standard by ISO, the foremost authority on international standards for business practices. www.bridgenetsolutions.com
JUNE 16, 2009
Silgan Containers wins Hormel Foods Spirit of Excellence Award 
for 16th consecutive year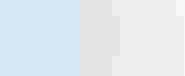 Silgan Containers was recognized by Hormel Foods with its Spirit of Excellence Award for the 16th consecutive year. Silgan is one of only two companies to have earned the honor consecutively during that period of time.Steve Jensen, corporate purchasing manager, Hormel Foods presented the award recently at Silgan's Rochelle, Ill., plant. Jensen was accompanied by Mike Devine, vice president of operations, grocery products."Silgan Containers consistently delivers a quality product and supports it with strong equipment and technical service," Devine said. "Its packaging leadership has earned Silgan yet another excellence award."Silgan supplies a wide variety of metal and plastic packaging to Hormel Foods for products including the SPAM® family of products, Dinty Moore® beef stew, Mary Kitchen® hash, Hormel® chili and Stagg® chili."We are honored to once again receive this award from Hormel Foods," said Rick Brewer, senior vice president of sales and marketing, Silgan Containers. "Silgan Containers strives to offer best-in-class service through continuous improvements in all areas of the business. We believe in the power of partnership and we find great value and pride in having Hormel Foods as a supply partner for more than 80 years." www.silgancontainers.com 

Kraton Polymers Innovation Center expected to 
significantly reduce time to marketKraton Polymers LLC, a leading global producer of engineered polymers, announces the grand opening of its state-of-the-art Kraton Innovation Center (KIC) located on Park Row Boulevard in the West Houston Energy Corridor. The relocation of Kraton Polymers' research and development operations is the culmination of activities which started in August 2008. A private ceremony for invited guests, hosted by CEO Kevin Fogarty, will be held on Wednesday, June 17, 2009.
The world-class technology facility allows Kraton to upgrade and expand its current capabilities in ways that will build on existing synergies and significantly improve process efficiencies for the ultimate benefit of their customers. "We want to publicly recognize the dedication of our employees and our construction contractors for their efforts as we transitioned to our new innovation headquarters. Our investment in the KIC is an essential asset to our global strategic plan for growth as we identify more opportunities to partner with our customers," commented Lothar Freund, Vice President of Technology. "We expect the center will enable us to reduce our development time to market by as much as fifty percent, allowing us to deliver products to our loyal customers faster than ever before."In addition to being the center of excellence for technology, the KIC will serve as premiere showroom for customers to visit and participate in the creative process. The multi-million dollar innovation center includes approximately 55,000 square feet of office and laboratory space. With Innovations Centers in The Netherlands, Shanghai (China) and Tsukuba (Japan), Kraton continues to expand its global reach in the industry. Kraton's latest success is a demonstration of its unwavering commitment to innovation through the development of next-generation products and provides technical service to its customers around the world. www.kraton.com


OYSTAR Jones appoints new director of sales – 
Europe, Middle East and Africa

R.A. Jones & Co. Inc. has announced the appointment of Alexis Nys to the position of Director of Sales – Europe, Middle East and Africa.In his new position, Mr. Nys will be responsible for expanding our field sales channels throughout Europe. He will also be penetrating our key accounts and driving significant increases in our order income. "Alexis brings extensive experience in the European packaging market to his position, especially with the large multinational companies in the Brewing, Soft Drink and Foods industries" said John Finck, Senior Vice President of Sales, "and we are positive that his experience will be a definite plus in meeting the needs of our customers."Mr. Nys has a degree in Aircraft Engineering from the Belgian Air Force College and a degree in Business Management from ICHEC Brussels Business School. He was the former Managing Director and Board Director of the Western European Subsidiary of Filtec Industrial Dynamics Inc.R. A. Jones & Co. Inc. is a subsidiary of OYSTAR, a leading worldwide provider of high performance packaging equipment and services. With over 100 years of experience designing and manufacturing packaging machinery, Jones offers a comprehensive range of value-added engineering and total packaging line services. As part of the OYSTAR family, Jones offers access to worldwide sales and service facilities that can efficiently service global packaging projects while providing on-site responsiveness and dependability. www.oystar.rajones.com
 NatureWorks Ingeo™ used by first airline to introduce 
environmentally friendly Bio-CupKLM Royal Dutch Airlines has become the first global carrier to switch from using conventional oil-based polystyrene coffee and tea cups to paper ones made with Ingeo™ coating. Initially introduced at the beginning of November 2008, these cups are now being used as the responsible alternative across the whole KLM fleet. Ingeo™ natural plastic is made from plants, not oil.

The Bio-Cup initiative is one of many that KLM has taken to reach its goal to become the airline with the best sustainability practices in the world. "The introduction of the Bio-Cups on board fits in perfectly with our sustainability policy. Our staff on board are also enthusiastic as the cups are not only environmentally friendly, but also easy to store and have a good design as well," said Bart Vos, Executive Vice President, In-flight Services of KLM.This Bio-Cup is the result of a partnership between KLM, Moonen Packaging, and NatureWorks LLC. The decision to use Ingeo™ biopolymer was made for both practical and environmental benefits. The main structure of the cup has a natural paper base. The Ingeo™ nature plastic coating provides excellent moisture barrier properties and grease resistance. The Bio-Cups are also lighter yet rigid, so they pack and store better in flight than traditional foam cups.Moonen Packaging, a specialist in development, marketing, and distribution of innovative service ware solutions, also supplies Ingeo™ coated cups to media companies, coffee retailers, and others."NatureWorks is pleased with the good relationship we have built with KLM and the fact they are the world's first airline to use the Ingeo™ coated Bio-Cup for on board catering," said Mark Vergauwen, European Manager NatureWorks BV. www.natureworksllc.com
JUNE 15, 2009
PakTech recognized in top 20 of Oregon's 100 most green businesses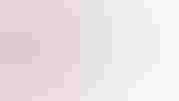 In March the Oregon Business Magazine announced PakTech as one of Oregon's Top 100 Green Businesses. Top 10 was announced in June during a congratulatory ceremony in Portland, Oregon. The results are based on employee and employer surveys conducted in the fall of 2008. Results showed that PakTech ranked number 19, with a total score of 183.80. PakTech was less than 3 points away from the Number 10 spot, and is the only plastic manufacturer in the Top 100.From the fall 08 survey, the sustainability section was among other more general questions in the 100 Best Oregon Businesses Survey. Employees answered the "100 Best Employee Survey" which included 'green' questions such as PakTech's support for waste reduction; reuse and recycling; renewable energy and conservation; alternative modes of transportation; use of nontoxic materials; environmental stewardship; and employee recognition and rewards for meeting or exceeding energy and waste-reduction goals.The "100 Best Employer Benefits Survey" asked the organization directly about recognizing employees for reducing energy; helping subsidize employees' public transit passes; allowing for green means of transport; using energy efficient lighting; purchasing of renewable energy; recycling office waste; using nontoxic materials; making business decisions based on sustainable values; reducing energy consumption and pollution; and sustainability commitment as part of the organization's core business strategy.  www.paktech-opi.com

Cereplast Unveils Breakthrough Bio-Based Foamable Resin

Cereplast, Inc., developer of proprietary bio-based sustainable plastics, announced the launch of a breakthrough bio-based foamable resin to compete with Styrofoam® and other foamable petroleum-based resins. Cereplast Compostable 5001® will complement Cereplast's existing line of Compostables®, expanding market applications for Cereplast resins. Cereplast Compostables 5001® is designed to meet the needs of all converters, manufactures and brand owners interested in substituting polystyrene foam with an environmentally sustainable plastic.Cereplast Compostable 5001® is a compostable foam using Ingeo™ PLA and various biodegradable and compostable components. This breakthrough resin is ideally suited for thermo-forming application, such as egg cartons, meat trays and mushroom and berries boxes. Plastics converters need not to make new capital expenditure and can use Cereplast Compostables 5001® on conventional extrusion equipment, without process or screw changes. A foam density of 5 lb/cubic foot can be achieved using conventional equipment. Cereplast Compostables 5001® has higher thermal properties than traditional Compostables and is an ideal way for plastics manufactures to reduce their dependence on petroleum-based plastics.Frederic Scheer, Chairman and CEO of Cereplast, stated, "Cereplast Compostable 5001® is the result of a successful research and development project which demonstrates Cereplast's technical strengths and commitment to meet the growing demand for greater sustainability from the plastic industry. The Launch of Cereplast Compostables 5001® represents an outstanding opportunity for companies across the plastic supply chain, currently using petroleum-based foam plastic resins, to reduce the industry's reliance on oil and contribute to environmental sustainability.""A significant breakthrough for Compostable 5001® is the fact we are able to reach a density of about 5 pounds per cubic foot on a traditional screw while keeping acceptable heat deflection, modulus and impact strength," said Philippe Ravera, Cereplast's Senior Vice-President, Sales and Marketing. "Compostable 5001® is our first grade of bio-based foamable resins and we intend to introduce additional grades later this year." www.cereplast.com

Jomar Corporation Marks 40th Year with Development of New PET 20 Injection Blow Molding Machine

Jomar Corporation is celebrating its 40th year in the design and manufacture of world class Injection Blow Molding (IBM) machinery. To mark this milestone, the company has developed a new PET 20 Injection Blow Molding machine. It is designed specifically to produce containers up to 60 ml. The number of cavities is determined by the container size.The PET 20 IBM is ideal for runs in the 12 million per year range or several shorter runs. The tooling Jomar offers for it is designed for quick changeover time. The new machine is extremely compact and energy efficient while utilizing Jomar's unique vertical plastifier and its accumulator system which reduces energy consumption.Jomar is a global manufacturer of Injection Blow Molding machinery for pharmaceutical, health care, personal care, beauty, food, beverage, and household products markets. Jomar engineering services help customers design both products and molds, including turnkey systems. www.jomarcorp.com

PWP Industries officially opens new in-house recycling center

PWP Industries opened their new 80,000-square-foot in-house plastics recycling facility at a special ribbon-cutting ceremony held on Tuesday, June 2, 2009 in Davisville, W. Va., said PWP Industries Chairman & CEO Leon Farahnik. More than 100 guests attended the event including W. Va. Gov. Joe Manchin and state Sen. Karen L. Facemyer, president of the Polymer Alliance Zone, Inc.PWP is working with Coca-Cola Recycling LLC of Atlanta to convert post-consumer polyethylene terephthalate, or PETE, bottles into Food and Drug Administration (FDA)-compliant resin for food grade-suitable material. The new recycling center, one of the first for a thermoforming company, is estimated to have an annual capacity to recycle 40 million pounds of recycled PETE flake. PWP becomes one of the first food packaging thermoforming companies in North America to make their own post-consumer recycled resin and use it in the production of their own products.Coca-Cola Recycling will be the primary supplier of recycled PETE flake that PWP will use as FDA-compliant resin for the production of food packaging. The limited liability company is a subsidiary of publicly traded Coca-Cola Enterprises Inc., the largest bottler of Coca-Cola products. Manufacturing of post-consumer-resin PETE is estimated to use about two-thirds less energy than production of virgin PETE.   www.pwpc.com

June 8 - 12 Supplier News 

June 1- 5 Supplier News 

May 26 -29 Supplier News 

May 20 -22 Supplier News 

.
Sign up for the Packaging Digest News & Insights newsletter.
You May Also Like
---