TOKYO PACK 2012 offers packaging intro tour
TOKYO PACK 2012 offers packaging intro tour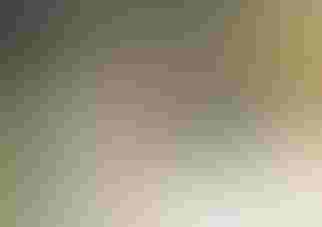 TOKYO PACK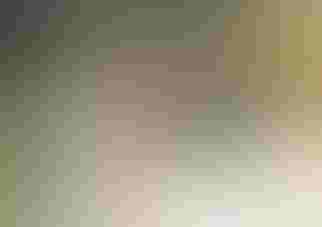 TOKYO PACK
For the first time ever, TOKYO PACK 2012 is organizing a one-day pre-exhibition Orientation Program for foreign visitors to provide a unique insight into Japan's packaging industry and explain the drivers behind this US$77 billion market.
To help foreign visitors gain the maximum benefit from their visit to TOKYO PACK 2012 (2 - 5 October, Tokyo Big Sight), exhibition owner Japan Packaging Institute (JPI) has collaborated with EP Resources Pte Ltd to design a special TOKYO PACK Insight Tour that consists of two segments: a morning orientation seminar and afternoon retail tour.
Both program segments have been carefully designed to demystify the little-known facts about Japanese packaging industry and equip foreign visitors with the background knowledge necessary to participate profitably during TOKYO PACK 2012.
"Packaging in Japan is a fine balance between aesthetics, marketing and advanced technology, much of which will not be seen in the West for six to eight years," said Mr. Yoichi Sonoyama, Deputy Secretary General of JPI and Secretary General of the TOKYO PACK Secretariat. "This is a unique programme to get under the hood of Japanese packaging, understand its drivers and build a network of manufacturers and buyers that has traditionally been inaccessible due to language differences."
Running from 2-5 October, TOKYO PACK 2012 has attracted more than 520 Japanese and international packaging companies to the more than 19,000 square metres exhibition space at Tokyo Big Sight.
Morning Orientation Session
The morning's orientation seminar will provide a unique background to the packaging formats, materials and technologies that will be on show at TOKYO PACK 2012.
In addition to presenting the Japanese packaging market scope and scale, production and trade statistics, the session will introduce the demographics structure, consumer trends and buying patterns in Japan today, as well as discuss the retail formats and legislative impacts on Japanese packaging design and formats.
Participants will learn the key concerns and requirements of the Japanese consumer, and the factors that influence his purchasing decisions. They will also understand the laws that industry players have to comply with in order to do business in Japan.
JPI and veteran Japanese packaging experts will also provide a pre-show orientation to the TOKYO PACK exhibition, guide to important locations and services on-site, and show highlights of pavilions/special displays and concurrent conferences/seminars.

Guided Retail Tour in Tokyo
With its emphasis on 'share of eye', retailing in Japan is very different from the West. With elegant product displays and close attention to details, packaging structural and graphic design play a pertinent role in selling the packaged product.
After a typical Japanese Bento lunch, participants will be brought on a guided tour of key retail formats in Tokyo to discover how Japan's packaging industry commercializes its packaging technology for the consumer.
Visits to a hypermarket and high-end supermarket/department store will demonstrate to foreign visitors the contrast between different levels of Japanese retail and consumer sectors, and the vast range packaging formats and technology commercially available to meet varied consumer needs.
Guides will be on-hand to help participants, answer questions and point out technology unique to the Japanese market.
Open for registration
This unique TOKYO PACK Insight Tour package is now open for registration.
For the special fee of EUR 200 / USD 245, participants will receive:
-A detailed Orientation briefing on Japan's packaging industry and its drivers
-Guided Retail Tour to see advanced packaging technologies in commercial application
-Lunch
-Copies of the Orientation presentation materials
-An abstract of the Executive Summary of EP Resources' latest edition of its report: Packaging Drivers in Japan
-TOKYO PACK 2012 special benefits:
oComplimentary 4-day entry to TOKYO PACK 2012 (2 - 5 October 2012)
oTOKYO PACK 2012 exhibition guide
oInvitations to the official TOKYO PACK 2012 official opening ceremony and Networking Reception (2 October 2012)
oAccess to all concurrent conferences, seminars and no fewer than three distinct packaging pavilions: Japan's Good Packaging Award winners, Global Packaging Pavilion, a special Package Design Pavilion, and Kuwasawa Design School 2012 Graduation exhibition
To register and/or receive more information, please email [email protected]
Source: TOKYO PACK 2012
Sign up for the Packaging Digest News & Insights newsletter.
You May Also Like
---