Trident Vitality gum 'clicks' with wellness seekers
Trident Vitality gum 'clicks' with wellness seekers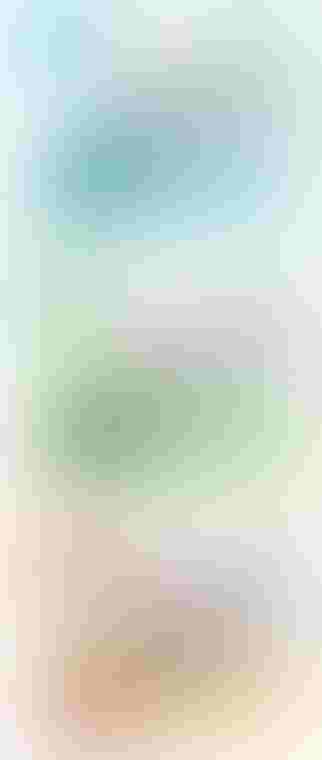 Trident Vitality gum 'clicks' with wellness seekers
Cadbury, the maker of Trident sugar-free gum, has added to the Trident family. New Trident Vitality includes three blends of sophisticated flavors and inspired ingredients—each with its own twist.
Offered in three feel-good flavors, Trident Vitality adds a piece of delicious well-being to the gum-chewing experience, with either vitamin C, ginseng or white tea infused into each piece.
♦ Vigorate: A burst of citrus and strawberry with vitamin C. (One piece contains 10 percent of the Daily Value of vitamin C.)
♦ Rejuve: A refreshing blend of luscious mint and white tea.
♦ Awaken: A peppy peppermint with a dash of ginseng.
"Based on research, we found that many consumers were looking for unique new flavors that fit with their wellness lifestyle," said Kelly Bivens, Brand Manager, Trident. "We always try to respond to consumers needs, and so far the response has been terrific. Vitality has tested as one of our best-tasting gums to date, and we are excited to bring it to our consumers nationwide."
The innovation of new Trident Vitality goes beyond flavor, incorporating sleek and stylish packaging that features a unique, fun "click" when open or closed. Additionally, the packaging is a full box, with a blister pack inside, and conveniently closes to ensure the blister pack does not slip out. This is unlike traditional blister packaging, which is cut open on both sides.
The launch of Trident Vitality also coincides with a new integrated national campaign that consists of television, print, in-store marketing, online and viral media, as well as a 20-market sampling tour and strategic national partnerships.
Trident Vitality will be available in January 2011 in select stores. It will be available nationwide in convenience, mass merchandise, drug stores, grocery stores and other retail outlets in February 2011, for a suggested retail prices of $1.29 for a single-pack and $2.89 for a three-pack.
Source: Kraft Foods Inc.
Sign up for the Packaging Digest News & Insights newsletter.
You May Also Like
---