Tube machines run pharmaceutical products in foil and plastic tubes
Tube machines run pharmaceutical products in foil and plastic tubes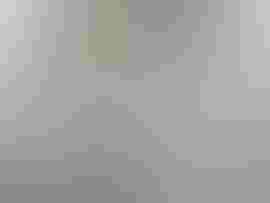 Tubes drop into a 15-position turntable that transports them through filling, sealing and inspection sections.
Perrigo Co. is a leading global healthcare supplier and the world's largest manufacturer of over-the-counter pharmaceutical and nutritional products for the store-brand market. The company also develops, manufactures and markets prescription generic drugs, active pharmaceutical ingredients and consumer products. It operates manufacturing facilities in the U.S., Israel, the U.K., Mexico, Germany and China.
PD recently visited the Perrigo plant in the Bronx, NY, which produces products in tubes. The plant began production in the '80s, running plastic and metal tubes on machines manufactured by CO.MA.DI.S. (www.comadis.com), and it now has more than 20 of these machines in operation. These machines are now supported in the U.S. by IMA Nova (www.imanova.com).
"We've had the CO.MA.DI.S. machines since 1982, and they've done an excellent job for us," says Perrigo's maintenance manager, Alixardo Reyes. "We've looked at other machines, but staying with the same manufacturer reduces our spare-part requirements, and our employees' familiarity with their equipment is a huge benefit. We have people with twenty years of experience with this equipment, and they know as much as the manufacturer does about it."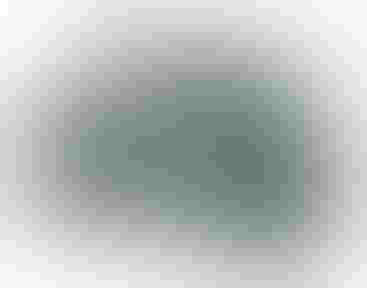 The newest CO.MA.DI.S. machine at Perrigo is a fully automatic Model CD180 dual-head machine that fills and seals two tubes simultaneously and achieves speeds of 180 metal tubes/min and 170 plastic tubes/min. The tubes are supplied with the tops already in place and with the bottoms open. They are filled through the bottom, then sealed.
Whe tubes are placed in a loading machine mounted beside the filler/sealer, and are conveyed up an elevator that drops them onto a tray that is feeding the machine. The tubes then drop into a vertical chute that splits into two vertical sections in a waterfall configuration and drops them into cups in a 15-position turntable. The CD180 is an intermittent-motion machine, and the tubes discharge into the cups when the machine is stopped. Two tubes are delivered simultaneously, one from each vertical feed zone. A stepper motor turns each cup as the turntable rotates, and an automatic print-registration system inspects the printing on the tube and stops the cup at the proper point, so that the tube is oriented properly for sealing.
Hi-Tech Pharmacal Co. has installed seven Kalish Filltronic in-line fillers from IMA Nova to run liquid products. Read about it at www.packagingdigest.com/ info/hi-tech
Next, the tubes are filled. The product is in a hopper beside the machine, and a piston pump fills two tubes simultaneously each time the machine is stopped. The system has a fill accuracy of +/-0.5 percent. After each fill cycle, air is blown through the fill nozzles to make sure they are clear and to prepare the nozzles for the next tubes. The filled tubes are then delivered to the sealing unit, which seals two tubes at a time. This machine, which is running plastic tubes, is equipped with a hot-air sealing system. The machine can also be equipped with hot-jaw, high-frequency or ultrasonic sealing units for plastic tubes or with normal, double or saddle-fold sealing for aluminum tubes. In the hot air sealing operation, air at about 900 deg F is blown against the tubes to soften the plastic. The tubes then enter the sealing jaws through which chilled water is pumped to help set the plastic. The jaws are equipped with a type chase where up to 10 metal characters can be inserted to emboss a code on the tubes when the jaws close.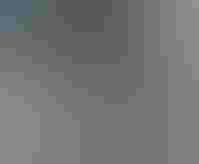 Machine operations, including sealing, take place when the intermittent-motion machine is stopped.
Perrigo runs tubes ranging in size from 0.5 to 4.5 oz, so different size tube-handling parts and fill nozzles are required, but the changes on the filler/sealers can be made without tools. To further ease changeovers, the sealing heads are equipped with a patented system that automatically adjusts them in relation to tube size.
The sealing machines are controlled by a programmable logic controller and also have color touch-screen operator interfaces that display machine functions and faults. The operator can adjust the fill volume, operating speed and other operating parameters from the panel, which will remember the setting for different products. A sensor reads the bar codes on the tubes as they discharge from the machine and stops the machine if there is a discrepancy between the reading and the product that is supposed to be run. The tubes discharge onto a conveyor that transports them to a cartoner.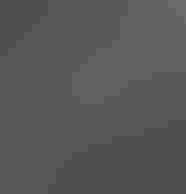 A reciprocating arm picks tubes from the cups and drops them down the discharge chute.
CO.MA.DI.S. is headquartered in Senago, Italy, and offers tube filling equipment for various applications, running at speeds from 30 to 250 tubes/min. Sales and technical support is handled by IMA Nova, based in Leominster, MA, which also manufactures a wide array of tablet and liquid packaging equipment. Both companies are part of IMA S.p.A., which includes 15 manufacturing facilities throughout the world, offering an extensive range of automatic processing and packaging equipment.
Finished cartons are conveyed to a PH-24L bundler from Polypack, Inc. (www.polypack.com) that shrinks multipack cartons in six-pack (1x6) and 12-pack (2x6) configurations. The PH-24L bundler is an intermittent-motion sleeve wrapper that creates bull's-eyes packaging. It uses a motorized pusher assembly to transfer the products to the wrapping and sealing section. Stabilizing modules and guides facilitate the feeding of unstable products. This shrink wrapper includes gates, barriers and decompression plates to alleviate back-pressure-induced problems when running flexible products.
Perrigo's PH-24L system has a 24-in.-wide self-leveling, Teflon(R)-coated hot-knife seal bar and a long, double-insulated tunnel with two fans that reduce energy consumption.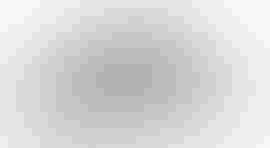 Finished cartons are conveyed to a an intermittent-motion bundler that shrinks multipack cartons in six-pack (1x6) and 12-pack (2x6) configurations.
The collation assemblies of the PH Series can divide, re-orient, rotate, upend, multirow or stack product as required. Like all Polypack shrink wrappers and packaging equipment, the PH Series is designed with an in-line or side infeed and incorporates PLC controls and a self-monitoring, diagnostics-panel touch-screen interface.
More information is available:
Sign up for the Packaging Digest News & Insights newsletter.
You May Also Like
---