Vial-filling Line Boosts Capacity
Vial-filling Line Boosts Capacity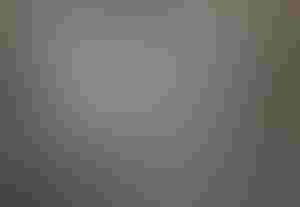 The filler uses diaphragm fill-pump heads, which are a key feature for smooth operation.
HollisterStier Laboratories LLC, a Spokane, WA contract manufacturer and aseptic processor/filler of commercial and clinical-trial sterile injectables, has a reputation for customer service and detailed project management. Its contract-manufacturing services focus on aseptic processing of lyophilized and liquid products, and it has experience commercializing vaccines, biological proteins, microspheres (a sphere sized from 0.5 to 100 mcm, made of any material), liposomes (artificial microscopic vesicles used to convey vaccines, drugs, enzymes or other substances to target cells or organs), suspensions and diluents.

The clinical-trial and commercial sterile injectables market is expected to increase 21 percent in the U.S., with more than 300 new, sterile product approvals expected by 2012. Approximately 25 percent of those are lyophilized drug products. Designed for multi-product operation, the Spokane facility manufactures products regulated as biologics, drugs and devices that range from Phase I clinical trial material to commercially available products.
Facing a busy global pharmaceutical and biopharmaceutical market landscape, HollisterStier is poised for several opportunities and growth. To keep pace, the company is completing a $41-million facility project that has doubled laboratory and production capacity. The 20-acre site's main building has more than 191,000 sq ft with 130,000 sq ft of manufacturing space. Part of the facility upgrade includes a strategic move to add a second high-speed commercial aseptic filling line that can fill 2- to 100-mL vials at speeds to 400/min.
"We're rather original in the industry, considering that we work with both commercial and clinical-trial products," notes Jeff Milligan, vp of technical operations. "Our clients appreciate this, because they can start out at Phase One and go through all of the trial phases with us and then scale up to commercial lines. This makes things a lot easier for customers if they start work and process development with us from the start."
Mapping the market landscape
Market forces are prompting more pharmaceutical and biopharmaceutical companies to seek outside manufacturing capabilities, says Craig Mastenbaum, vp of manufacturing and business development. "Cost pressures, the declining number of potential blockbusters, shrinking product life cycles, rising opportunity costs and capacity costs are forcing companies to outsource manufacturing," he says.
The trend toward opting for contract manufacturing applies both to smaller biopharmaceutical firms as well as larger, more established traditional pharmaceutical companies.
Echoes Milligan, "Smaller biopharmaceutical firms often can't or won't invest in the capital equipment necessary for conventional manufacturing facilities. They come to us for technical expertise, regulatory support and a range of capabilities that enable them to concentrate on research and development."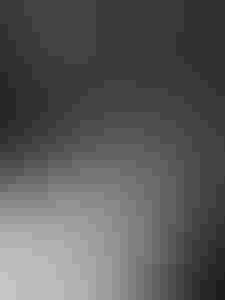 HollisterStier's second aseptic vial-filling line fills 2- to 100-mL vials at speeds up to 400/min.
It's not just biopharmaceutical companies that are increasingly outsourcing their manufacturing needs. Large pharmaceutical companies come to HollisterStier in order to reduce their internal capital equipment costs and risks, Milligan notes, and to improve their efficiency, productivity and streamline the development process. Pharma companies are increasingly looking to outsource clinical-trial manufacturing, he says, to reduce the costs and risks associated with developing early-stage drugs.

Considering all of this, HollisterStier began to examine the possibility of adding another aseptic filling line as much as three years ago. Given the substantial leadtime for such an installation, as well as validation procedures and other time-consuming aspects, the company had to assess market needs and predict likely trends.
"Taking into account customer inquiries, the market landscape and a host of other factors, we thought this was a good move," says Milligan. "Given that we started researching this late in 2005 and products won't be coming off the line until 2008, we had to make sure our business analysis was accurate. This was a very strategic acquisition."
To provide the integrated vial-filling/sealing equipment necessary, HollisterStier called on Bosch Packaging Technology (www.boschpackaging.com), already a partner on its existing lines. One advantage to choosing another Bosch system is that it will help streamline regulatory approvals and increase flexibility, Milligan says.
Products can be transferred from one line to another with minimal validation and oversight.
A collaborative approach in design, construction and implementation, the line was integrated and underwent factory acceptance testing in Bosch's plant in Minneapolis in cooperation with the HollisterStier team, with substantial parts of the installation and operational qualifications performed at the Bosch facility.
As a result, the line was quickly qualified and validated. "That way," explains Keith Bear, senior engineer at HollisterStier, "all of the kinks were worked out by the time the line was installed, and there were no surprises."
For this project, HollisterStier selected Bosch's FLC 3080 liquid vial-filling system, which enhances Bosch's equipment lineup in the medium-output range. Compatibility of pharmaceutical products with the filler was most important.
HollisterStier wanted to fill a variety of formulations on the new line, including monoclonal antibodies, proteins, diluents, suspensions and microspheres. The continuous-motion filler handles product volumes of 0.5 to 500 mL and containers from 14 to 78 mm dia and 30 to 180 mm tall.
The line's conveyor system with V-shaped cleats, transports the vials through the filling station, offering size change advantages for the different vial sizes as well as ease of use, high reliability and reproducible production settings.
Installed in September 2007, the servo-driven line is housed in a new wing of the facility that uses a similar design as the initial vial line and some of the existing systems, such as a clean-steam system and a quality-assurance infrastructure.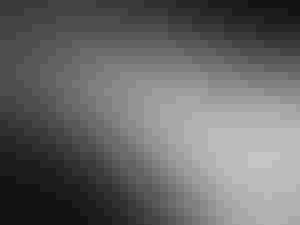 A checkweighing station shows the line's conveyor which is outfitted with V-shaped cleats that secure the vials in transport.
With an integrated touchscreen control panel, gentle container transport and a choice of two to eight fill heads (HollisterStier's system uses eight), the line is still being tested as of presstime, but is expected to begin production runs in September 2008. All validation steps have been completed, Milligan tells PD, so the next and final procedure before actual product may be authorized for production on the line is executing process-validation runs under protocol and meeting all product specifications and efficiency levels.

One of HollisterStier's critical requirements for vial filling is flexibility, especially in the constantly shifting pharmaceutical sector. Initial concepts for the new line included filling liquid, sterile diluents in vials from 2 to 100 mL and openings from 13 to 28 mm, and involved the option of adding lyophilization capabilities at a later date. The modular construction of the FLC allows for easily adding on more equipment, should HollisterStier's needs change.
"Modularity is always an advantage," notes Bosch project manager David Plansky. "It allows more people to work simultaneously on a project during the early phases, which reduces costs and minimizes development time."
Filling aseptically
Aseptically filling in an ISO 5 (Class 100) clean room, the new line can run three vial sizes: 2- and 3-mL vials run at 400/min and a 10-mL size runs at 240/min.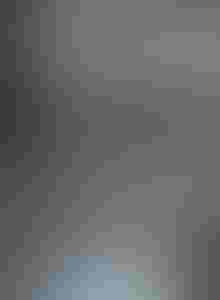 The rotary capper applies the caps with the aid of a vial-rotation system. A rotation-verification sensor ensures even crimping onto the vials every time.
For starters, the vials are manually loaded into an RRU3084 rotary washer and then enter an HQL 4680S depyrogenation (drying/sterilizing) tunnel. HollisterStier and Bosch were able to collaborate on designing and integrating a chilled-water system and heat exchanger to support a "cool-zone" sterilization area within the tunnel that sterilizes the containers using dry heat. The tunnel also features unidirectional air flow for temperature stability and uniform heat distribution.

Milligan says that before they're filled, the vials are also weighed and a tare weight is calculated. The vials then are fed single-file on a conveyor via an infeed starwheel, which spaces the vials evenly for reliable delivery to the filler.
Diaphragm pump a must
The FLC filler uses diaphragm fill-pump heads that Milligan says are another key advantage and are critical for smooth operation, with highly repeatable filling volume. The rolling diaphragm fill pump—one of four filling-system options available for the FLC system—is designed for gentle handling of sensitive proteins and other such products.
"It's very gentle on our protein-based products versus other types that generate a certain amount of shear during the filling process, which we don't want for biological products," he says. "Similar to a piston pump, this pump utilizes a diaphragm that needs no liquid product to act as a buffer. It's essential that we use these diaphragm pumps. They are servo-motor-actuated, which allows them to be fine-tuned to meet every fill-volume specification. Setup is quicker and fill-volume accuracy is much better and more consistent."
Vaccum and product pressure create differential pressure across the pump's diaphragm, which pushes the piston outward, filling the liquid chamber. At the end of the piston stroke, an inlet valve closes and a discharge pinch valve opens. An actuator drives the piston inward, forcing the liquid product out of a discharge port. At the end of the piston motion, the discharge valve closes and the inlet valve opens; the cycle then repeats itself.
After filling, the vials are weighed again to determine the weight of the dispensed product. If the in-process weight control detects a trend in filling weight, it is corrected by automatic adjusting the filling point. The weight of the stopper is also factored into the calculation (HollisterStier declines to identify the vial, stopper and closure suppliers).
Another feature that Milligans says HollisterStier likes is that the system is nondestructive, so that no product is wasted to monitor fill volume.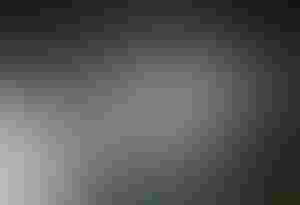 At the end of the line, the capped vials are fed into a robotically controlled tray loader that can accommodate different tray and vial configurations.
Bosch customized several features on the line to meet HollisterStier's specifications. Given that many of HollisterStier's products handled on the line are sensitive in composition, an oxygen-reduction system (ORS) was added to inhibit oxidative degradation of the pharmaceuticals. A manifold produces a downflow flood of nitrogen to the filled vials that evacuates all but about 3 percent of the oxygen left in the vials just before they're stoppered, Plansky says.

"To change the line over, you just turn some cranks or knobs and the parts can be quickly replaced with others, so it's very quick and efficient," Milligan says.
Next, the stoppers are immediately applied on a Bosch stopper applicator. The stoppers are loaded into a supply hopper via a pivoting tray and feed from a chute into an orienting bowl before they're placed onto the vials by a horizontally operating vacuum wheel. The stoppers travel a short distance before encountering the vibratory bowl that orients them in the track.
The pivoting tray is another customized feature. from Bosch. The tray is designed to maintain air flow. Another tilting tray merges with a customized cap-feeding elevator, allowing the aluminum crimp-on caps with plastic flip-tops to be loaded into the elevator hopper from the operator side.
Air flow is key
Keeping particulates to a minimum by disturbing the unidirectional air flow as little as possible, the Bosch VRK 4010 rotary capper applies the caps with the aid of a vial-rotation system. A rotation-verification sensor ensures that the caps are evenly crimped onto the vials every time.
With a no-stopper/no-cap feature and container detection at the infeed, the machine feeds the caps in a similar manner as the stoppers, with a vibratory bowl that orients them in a track, to be topped onto the vials traveling below them.
Programmable tray loading
At this end of the line, the capped vials then feed into a Bosch GLT 4040 tray loader with servo-controlled robotic functions that make adjustments for different container sizes and tray configurations quick and easy. The loader can be programmed for tray-loading patterns such as square or honeycomb and works with either stainless-steel or fiberglass trays.
"Bosch was professional at integrating our ideas into their line design, and was open to communications from our technicians regarding concerns about spacing, ergonomics and other aspects of the system that needed to be tailored to our needs," Bear points out. "That flexibility and the experience of their engineers were some of the big advantages."
Enclosing the line is an isolating or restricted access barrier system (RABS) that was also customized to a certain degree. The barrier provides an internal ISO 5 (Class 100) environment within an ISO 6 (Class 1000) clean room. Given the intricate smoke studies of laminar flow patterns that HollisterStier performs, along with computer simulations, the decision was made in consultation with Bosch to have a system without glove ports, normally a common feature of an RABS.
"We discussed the advantages and disadvantages of glove ports in some detail," recalls Plansky. "But at the end of the day, there was a collaborative effort to assess air flow patterns and everyone was very confident: If you have proper air flow, there's no need for glove ports."
Bear says that Bosch was also able to provide a "door" within the main barrier that lets operators reach inside, with air flow patterns maintained while the door is open.
The system's Plexiglas walled enclosure has an offset mounting in the same plane as the inside of the framework of the RABS, which creates a smooth surface that further stabilizes the air flow.
A comfortable fit
Though there have been many technical factors, the new line is freeing up the overloaded existing commercial filling line and will ease the extra time involved to fill customer needs. "It will really balance the capacity in our facility to have this line running full-scale production," Milligan says. "It's easy to do equipment testing with Bosch." Mastenbaum sums up by saying, "We felt quite comfortable expanding with Bosch. They have proven technological expertise and our previous experience demonstrates that their post-sales service is exemplary."
Key factors affecting pharma packaging:
• Market expansion of contract pharmaceutical manufacturing/packaging
• More outsourcing
• Pharma companies looking to reduce costs and risks of developing early-stage drugs
• Equipment, plant upgrades
• Increased quality control
• Boosting output, ease of use
Sign up for the Packaging Digest News & Insights newsletter.
You May Also Like
---