Welcome Home Brands asks retailers, "Bag or box?"
Welcome Home Brands asks retailers, "Bag or box?"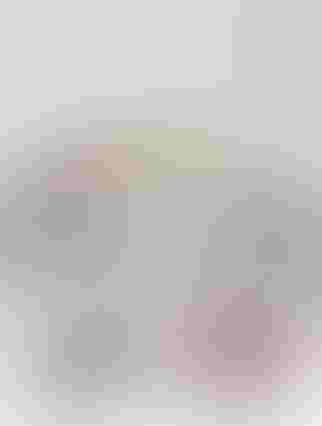 Welcome Home Brands Bags and Boxes
The Welcome Home Brands line of oven-safe Paper Bakeware offers two packaging options to give grocery retailers more merchandising choices throughout the store. Available in Gift Bags or Boxes, both showcase the beauty and simplicity of the product, while offering consumers clear and concise wording to describe the convenience of this whole new way to bake.
"Consumers have never before seen this line of high-quality paper bakeware in which you can bake, store, serve and give. Our packaging is designed to communicate our convenience advantage and show how oven-safe Paper Bakeware replaces metal bakeware with style," says Sam Sheppard, co-founder and co-CEO of Welcome Home Brands.
The Gift Bag packaging alludes to the gift-giving nature of home baked goods, especially when presented in Welcome Home Brands decorative paper bakeware molds. The bakeware pans are nestled in a paperboard sleeve that illustrates the bakeware in use, then wrapped in a clear plastic bag fastened at the top with a twist tie. A hangtag adds the final touch, giving the packaging a gift-able feel.
The clear plastic Box packaging also showcases the paper bakeware's decorative style. The sturdy boxes protect the product while offering retailers the option of stacking on the shelf, counter or on an end cap. An easy-to-read paperboard sleeve illustrates the paper bakeware in use.
Eye-catching and informative, both packaging options are great choices for merchandising Welcome Home Brands Paper Bakeware throughout the store, whether they are displayed in the bakeware section and or cross-merchandised with baking ingredients.
"We offer both plastic bag and clear box packaging options to our retailers, and we're finding both of the packaging styles are doing equally well," Sheppard says. "Also, as an added convenience, our Paper Bakeware can be customized to meet the needs of our retailers, and it is available in multiple languages."
Welcome Home Brands offers a variety of styles and sizes for every day or seasonal baking, including paper and plastic baking cups and dessert cups, round and rectangular cake pans, and muffin and specialty shapes including fluted and heart-shaped molds.
The Paper Bakeware is available for immediate shipment.
Welcome Home Brands oven-safe Paper and Plastic Bakeware is available nationwide for commercial use and will also be in more than 2,000 retail stores in the United States this fall.
Source: Welcome Home Brands
.
Sign up for the Packaging Digest News & Insights newsletter.
You May Also Like
---