Whisky bottle nets $94,000 at auction
Whisky bottle nets $94,000 at auction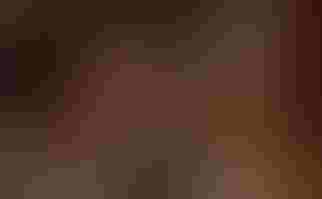 Glenfiddich bottle fetches $94K at auction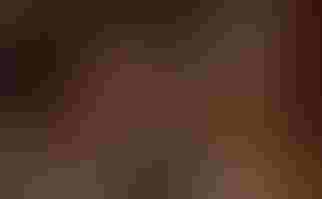 Glenfiddich bottle fetches $94K at auction
An extremely rare bottle of Glenfiddich, the world's most awarded Single Malt Scotch Whisky, sold at auction last night for a record-breaking $94,000, in celebration of its 125th anniversary. The bottle of Glenfiddich Janet Sheed Roberts Reserve, one of only 11 bottles in the world, shattered the record for the most expensive bottle of whisky ever sold at auction.
The evening, held on New York's Liberty Island, was hosted by famed actor and environmentalist Adrian Grenier, with proceeds benefitting SHFT Initiatives, the charitable arm of SHFT, which was founded by Mr. Grenier to promote sustainability issues through the intersection of commerce, art & design, and communication.
This extremely rare whisky was created to commemorate the 110th birthday of Janet Sheed Roberts, granddaughter of Glenfiddich founder William Grant in late 2011. This offering has quickly established itself as the benchmark for fine and rare whiskies, with Bottle #1 fetching an unprecedented 46,850 pounds Sterling ($72,630) at auction in the UK in December 2011. Bottle #2 was subsequently sold for 44,000 pounds at an event hosted by HRH Prince Harry. The sale of this third bottle reaffirms the brand's position among the world's most valuable Single Malt Whiskies, and is a fitting tribute to the distillery's 125 years of pioneering achievements.
"We're so excited to have kicked off our 125th anniversary year in such an unprecedented and memorable way," said Lindsay Prociw, Senior Brand Manager for Glenfiddich. "Glenfiddich began its history 125 years ago when our founder William Grant cashed in his life savings to pursue his dream of creating the 'best dram in the valley.' The distillery he founded is unique because it is still proudly, independently owned by Grant's descendents, and that makes SHFT the perfect partner for the auction proceeds. They help contribute to the pioneering dreams of others."
Proceeds of the auction gala will benefit SHFT Initiatives. SHFT Initiatives is a sustainability-focused charity founded by film producer Peter Glatzer and actor-filmmaker Adrian Grenier. Its mission is to develop creative solutions to improve the health of individuals, communities, and the environment at large through the intersection of commerce, art & design, and communication. Like Glenfiddich, SHFT Initiatives is fully devoted to supporting sustainable business practices, as well as the artists, innovators and pioneers of tomorrow, whose dreams may one day have a profound impact on our world.
The event was co-hosted by Glenfiddich Malt Master Brian Kinsman who travelled from Scotland to oversee this auspicious occasion and kick off the brand's year-long 125th Anniversary celebration.
Source: William Grant & Sons Ltd.
.
Sign up for the Packaging Digest News & Insights newsletter.
You May Also Like
---