Woodford Reserve releases limited edition bourbon in new packaging
Woodford Reserve releases limited edition bourbon in new packaging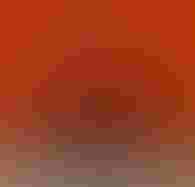 Woodford reserve liquor packaging beverage packaging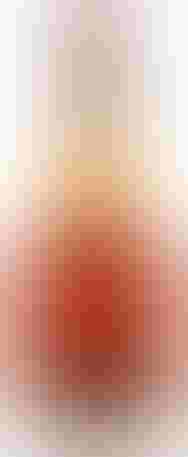 Woodford Reserve bottle
Woodford Reserve announces the latest extension of itsacclaimed Master's Collection which was released on November 1. Called'Seasoned Oak Finish,' it is the fourth in the series of limited editionbottlings and continues Woodford Reserve's tradition of crafting rare whiskeysthat extend the category in bold new directions.
Barrels play a key role in producing bourbon, withapproximately 70 percent of the spirit's flavor and aroma and all of its colorprovided by the oak barrel. Woodford Reserve's new offering, Seasoned OakFinish, features bourbon finish-aged in unique barrels crafted with wood thathas been seasoned longer than any previously used in the industry.
"Of all the distillers in our industry, we are the onlybourbon company that crafts its own barrels, giving us unique knowledge and controlof the process," said Woodford Reserve Master Distiller Chris Morris. "As therough oak staves are exposed to seasonal weather changes and subsequentlydried, this natural cycle develops a new range of flavors in the wood."
This seasoning progression changes the wood by reducingtannins and ultimately creates a new range of flavor compounds. The staves formost bourbon barrels are seasoned for three to five months; however, SeasonedOak Finish combines fully-matured Woodford Reserve with barrels crafted fromwood that has been exposed to the outdoors for three to five years -- thelongest seasoning known in the bourbon industry.
"By 'finish aging' Woodford Reserve in barrels that havebeen crafted from oak and seasoned for several years, we created a bourbonunlike any other in the industry. It's the most robust bourbon we have evermade," said Wayne Rose, brand director for Woodford Reserve. "This specialMaster's Collection release emboldens Woodford Reserve with 'extra-aged' oakcharacter resulting in a new and complex flavor profile."
Seasoned Oak Finish is the fourth in the Woodford ReserveMaster's Collection series following the Four Grain, Sonoma-Cutrer Finish andSweet Mash products. Released periodically at the master distiller's discretion,the Master's Collection whiskeys are extremely limited in quantity and bottledonly once in a proprietary package inspired by the copper pot stills of TheWoodford Reserve Distillery.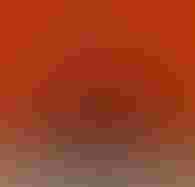 Woodford Rerseve label
The inspiration for the Master's Collection is rooted in therich history and tradition of what is today known as The Woodford ReserveDistillery. In the mid-1800s distillery owner Oscar Pepper and Master DistillerJames Crow studied and recommended use of key processes like sour mashing andcharred barrel maturation at the historic Woodford Countydistillery. These practices are still maintained in the bourbon industry and,today, the distillery receives more than 80,000 visitors annually and is theonly one in Americato triple-distill bourbon in copper pot stills.
Woodford Reserve Seasoned Oak Finish will be sold in 44 U.S. markets, and a limited quantity will beavailable in Canada, the United Kingdom, Belgium,France, Germany, Spain,New Zealand and Australia. Eachbottle is individually hand-numbered and presented at 100.4 proof. Available inmajor metro markets, only 1,337 cases are available with a suggested retailprice of $89.99 for a 750ml bottle.
SOURCE: Brown-Forman Corporation
Sign up for the Packaging Digest News & Insights newsletter.
You May Also Like
---