3D printing is reshaping package design and prototyping 158
3D printing is reshaping package design and prototyping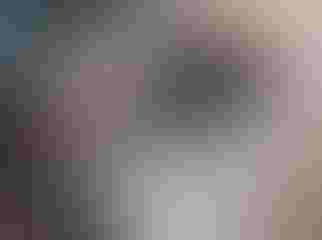 3d_printer_v2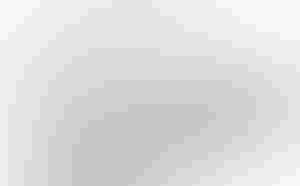 A sampling of prototypes, above, created by Flexpak Corp. using 3D printing technology. The printer allows the custom thermoformer to quickly produce models of varying levels of intricacy.
Despite the economic downturn, NextGen Research, a Allied Business Intelligence Inc. group, forecasts that three-dimensional printing will grow to a $782.6 million market by 2013.
As the name implies, rapid prototyping benefits packaging operations by allowing quicker prototyping of containers than many traditional methods. This is possible because the 3D printers enable packaging designers to produce these physical objects directly from digital files.
One name, many technologies
"There's not total agreement when it comes to the terminology," remarks Terry Wohlers, president of Wohlers Associates Inc., a firm that provides technical and strategic consulting on the new developments and trends in rapid product development and additive manufacturing (AM).
"Some people have a very narrow definition of the 3D printing term," he adds. "They believe it is an inkjet printhead that jets a binder or material to create an object. Other people have a broader definition of a 3D printer as a simple-to-use, office-ready device."
Technologies that sometimes don the moniker 3D printing include fused deposition modeling (FDM), solid imaging via stereolithography (SLA), selective laser sintering and ink-jet, such as thermal phase change and photopolymer-phase change printing. This wide of a definition encompasses devices made a bevy of manufacturers including 3D Systems Inc. and EOS GmbH.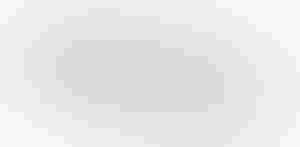 "To the people close to the industry, 3D printers typically are the low-cost devices," he explains. "These devices, generally, are priced from $10,000 to $50,000 and are made by companies such as Z Corp. and Objet Geometries."
Z Corp. attributes the basis for its prototyping processes to the Three-Dimensional Printing technology (3DP™) originally developed at Massachusetts Institute of Technology (MIT) in 1993. The company's dimensional printing technology creates prototypes by solidifying layers of deposited powder using a liquid binder.
The company's printers use standard ink-jet printing technology to deposit a liquid binder onto thin layers of powder. Instead of moving over sheets of paper like a typical desktop ink-jet printer, the printheads of a Z Corp. printer move over a bed of powder on which it prints the cross-sectional data from a computer-aided design (CAD) model.
Objet Geometries claims to be the first company to successfully jet photopolymer material. The machine manufacturer debuted its patented PolyJet™ technology in early 2000, which uses noncontact resin handling and water-jet removal of support material.
The company's PolyJet ink-jet technology works by jetting photopolymer materials in ultra-thin layers onto a build tray, layer by layer. Each photopolymer layer is cured by ultraviolet light after it is jetted, producing fully cured models that can be handled and used immediately, without post curing.
The gel-like support material, which is specially designed to support complicated geometries, is engineered to allow easy removal by hand or water jetting.
Stratasys also refers to its devices as 3D printers and production systems. Its machines are sold under the brand names of Fortus and Dimension.
The company boasts that it is the inventor of FDM technology and has 11,000 worldwide installations, including a Arizona-based custom thermoformer and copacker and a multi-national manufacturer of plastic bottles.
Solidifying custom concepts
Custom package manufacturing and contract packaging company Flexpak Corp. in Phoenix, provides services for the automotive, cosmetic, electronic, food, hardware, medical, personal care, printing and toy industries. Within the last two years, the company installed Dimension 1200es printers to quickly prototype concepts at various stages of the design process.
"We've started on everything from bar napkins to end sketches," remarks Ed Berger, vp of business development at Flexpak. The company also can use a sample package as a starting point for a new packaging design.
Flexpak design engineers take customers' concepts and create the digital design files using Pro/Engineer software from Parametric Technology Corp.
File trafficking is provided by the Dimension printer's Catalyst® EX software, which automatically imports STL files, orients the part, slices the file, generates support structures as necessary, and creates a precise deposition path to build an ABSplus model. The software also provides queue-management capabilities, build time, material status and system status information, thus allowing the printer to run unattended and provide system and build status information via e-mail or the Internet.
Flexpak has been able to use its 3D printing capabilities to extend its offerings to a wide range of applications that extends beyond packaging.
"We have used this for a medical device," Berger remarks. "I'm not permitted to say who it is. But it was a two-piece, snap-together, retaining part for an angioplasty medical device. We had a section of the part for the containment of the handle on the angioplasty device, and we wanted to make sure it was going to function properly before we took it to sell the customer on it."
While the thermoformer has been able to extend its packaging/parts offerings, it didn't need to add shifts to accommodate the new business, Berger explains, "Once a design is done, we can basically create the prototype overnight as a lights-out operation."
FDM speeds bottle designs to market
The Creative Services Group of Silgan Plastics Corp. also uses Dimension printers to quickly prototype designs. The packaging manufacturer creates approximately 900 bottle prototypes/year.
"Designs begin with 3D drawings," says Silgan group manager Stephen Kocis, "but early on, we develop 3D FDM models for our own use as designers, giving us a better sense of the final bottle. As designs reach more finished states, the FDM models are used in our presentations to customers."
Prototypes are created as solid shapes, hollow shapes with controllable wall thickness, or hollow shapes with internal honeycomb structures for greater strengths. Generally, the prototypes produced by Silgan are white. The company then paints and decorates the bottles as necessary.
Each of Silgan's three 3D printers can make multiple models at once—as many as will fit within the FDM build area. This enables the Creative Group to cost-effectively produce multiple models, shortening the design process and the time to market for a package.
"Designs typically progress through multiple iterations, and being able to make new FDM models quickly and cost-effectively is essential," says Kocis.
Cost of entry is dropping
As a quick and inexpensive method of prototyping, the cost of entry for 3D printing continues to drop. Desktop Factory Inc. manufactures a tabletop 3D printer that weighs less than 90 lb and has a footprint of 25x20x20 in. The device uses an inexpensive halogen lightsource and drum printing technology, which allows the company to sell the device for several thousand dollars versus tens of thousands. Open-source projects promise to lower the barrier to entry even further. Projects such as Fab@Home and RepRap are being conducted to help anyone with an Internet connect to build a simple machine using freely distributed hardware and software designs.
More information is available:
Parametric Technology Corp., 781/370-5000. www.ptc.com.
Sign up for the Packaging Digest News & Insights newsletter.
You May Also Like
---