Beverage packaging: Sports drink is first to use new long-neck 20oz PET bottle
Beverage packaging: Sports drink is first to use new long-neck 20oz PET bottle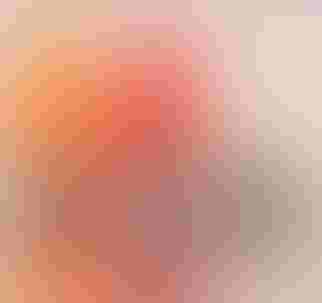 Greater>Than Amcor PET bottle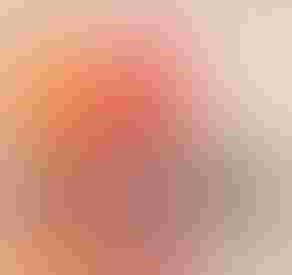 Greater>Than Amcor PET bottle
Greater>Than's unique all-natural sports/hydration beverage based on coconut water has been introduced in the first 20oz stock PowerFlex™ polyethylene terephthalate (PET) container from Amcor Rigid Plastics, the world's leading producer of PET packaging.

The hot fill bottle gives Greater>Than a unique shelf appeal by offering a glass-like appearance, a smooth feel, and easy labeling.

Greater>Than, a start-up company based in Highland Park, Ill., undertook extensive research to develop a novel beverage formulation and a unique brand concept which capitalizes on Amcor's distinctive long-neck, panel-less packaging which stands out among competitive 20oz sports drinks. "The PowerFlex bottle is unique," said founder Mark Sider. "It is taller than other 20oz sports drink containers, clean-looking, and gives us a big edge in terms of providing eye-catching shelf appeal."

The start-up firm teamed up with sports scientists and beverage nutrition formulators to create a sports/hydration drink that uses healthy coconut water as the main ingredient. "We made a major advancement in the beverage business by taking a fruit juice and making it a sports drink," said Sider. The product is scientifically formulated to deliver high-performance hydration via all-natural ingredients with no fat or cholesterol. Powered by healthy coconut water, the beverage has more electrolytes than leading sports drinks.

Greater>Than contains no artificial flavors, colors, sweeteners, or preservatives. The 70-calorie/per 20oz beverage is sweetened with a combination of all-natural sweeteners including Stevia. The product line currently includes three flavors: lemon lime, orange, and tropical.

Amcor's stock PowerFlex bottle features a patented panel-less design which takes hot fill (185 deg F) bottle options to a new level.

Amcor's structural design eliminates the panels, and unlike competitive containers, provides a large, completely smooth rib-less label panel.

Amcor used design and manufacturing techniques to create a patented bottle that absorbs vacuum via a specially designed base. A unique diaphragm within the base draws upward as the liquid cools. It has the geometric characteristics to enable the inverted cone-shaped diaphragm to deflect upward as the vacuum is created.

Unlike conventional hot fill PET alternatives, PowerFlex bottles are easier to label since they don't have sidewall vacuum panels. Packers don't have to worry about mislabeling, that is — missing the vertical bars in applying labels. Nor do they have to deal with the ripple effect that occurs when labeling over panels. The long-neck bottles deliver significant performance and cost advantages including portability (no breakage), light weight, recyclability, and reduced transportation costs.

The stock PowerFlex bottle has a 38-mm finish and features a screw-top closure and an attractive coated paper label. Greater>Than all-natural coconut water is currently sold in the Chicago area at supermarkets, convenience stores, restaurants, gyms, and also online at www.DrinkGT.com and Beverages Direct (www.beveragesdirect.com).

SOURCE: Amcor Rigid Plastics

.
Sign up for the Packaging Digest News & Insights newsletter.
You May Also Like
---