Checking up on Dum Dums
Checking up on Dum Dums
Whether it's marshmallows or candy canes, Dum Dum Pops or chocolates, product quality cannot be guaranteed unless safety is at the top of the agenda. With this in mind, candy manufacturer Spangler Candy called on Lock Inspection Systems to install its metal detection equipment. The Ohio-based company is reaping the benefits of this investment, as the reliable performance of the Super MET 30+ metal detector has brought increased production efficiency and security.
Spangler Candy already had Lock's machines operating in its plant, so Lock was the logical choice when the company decided to add additional equipment. "In the past, we have always used and been impressed with Lock's machines, so when it came to purchasing new metal detectors, no trials were necessary," comments David Bauer, manufacturing engineer at Spangler Candy. "Unreliable metal detection equipment that requires constant maintenance can be a burden, but with Lock's machines, this is not an issue. The Super MET 30+ machines have proved themselves to be highly sensitive and dependable, affording us complete confidence in the integrity, quality and safety of our candy products."
Spangler has installed 15 MET 30+ units to screen candy products, such as Astro Pops, Holiday Pops and Saf-T-Pops, at speeds up to 1,000 pieces per minute. The flexibility of the product set-up feature on the metal detector means that the machines can be adjusted to detect a particular metal, such as steel or brass, which guarantees efficient detection of metals that Spangler has identified as presenting a particular risk. The Super MET 30+ works on advanced coil technology to achieve heightened sensitivity for dry products. Minute fragments of ferrous, nonferrous and stainless-steel contaminants are easily recognized by the detector and efficiently removed from the line via a customized reject system.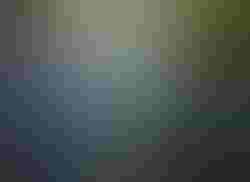 Fifteen metal detectors screen products for ferrouos, nonferrous and stainless-steel contaminants.
Spangler has positioned detectors with small apertures ahead of the packaging operation to achieve the highest sensitivity levels and prevent packaging wastage. A selection of product in corrugated, shrink wrap and polyethylene also undergoes a second inspection after the final pack. This ensures that there is no contamination when candy is finally distributed to retailers, wholesalers and brokers.
More information is available:
Metal detector: Lock Inspection Systems Inc., 978/343-3716. Circle No. 214.
Sign up for the Packaging Digest News & Insights newsletter.
You May Also Like
---