Cultured conveying minimizes yogurt packing crunch
Cultured conveying minimizes yogurt packing crunch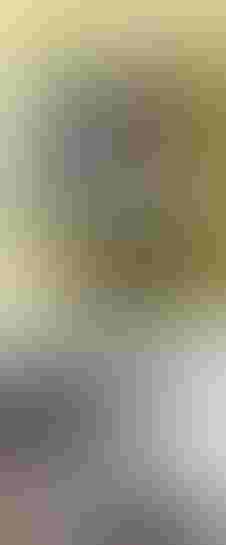 Premeasured clear PP domes of dry toppings are independently filled and sealed before being applied to the cups of yogurt.
YoFarm, maker of YoCrunch® low-fat yogurt with crunchy snack toppings, has been producing smooth, healthy treats for decades. Founded in 1984, the Naugatuck, CT, dairy is considered an innovator in the food industry in terms of products, product processing and packaging. In 1985, YoFarm pioneered the ready-to-eat dessert/snack category with its single-serving Jelly Cup. The new treat called YoCrunch combines mild, low-fat yogurt in a single-serve cup with granola and other toppings, including a popular chocolate crunch topping, Cookies n' Cream with Oreo® cookie bits and a Strawberry YoCrunch with Nestle® Crunch pieces. With its introduction of the first yogurt/granola-topping combo pack, the company created a whole new yogurt category. Extremely well-received by both the public and the industry, the yogurt with the crunchy toppings is packaged in a 6.5-oz opaque white polypropylene cup topped with a clear PP dome (both cup and dome are from Plastipak) that contains the crunchy topping. Until recently, operators had to fill hoppers leading to the yogurt-topping dome fillers by hand.
Last year, the dairy decided to upgrade its packaging process to keep pace with growing demand and improve plant efficiencies by automating the transfer of the crunchy ingredients with a new vacuum conveyor system from PIAB, Inc. YoFarm installed two of the conveyor systems in 2002 on two of its yogurt topping packaging lines. One could say that PIAB's vacuum conveyors are now a smooth-running element in YoFarm's delivery of smooth 'n crunchy treats. The dry topping ingredients kept in 2,000-lb totes are now transferred directly from the totes into the dome filler hopper by the vacuum conveyors.
Surge in production
For years, the manual hopper-filling operation was both time-consuming and labor-intensive says plant manager Peter Riebe. "Our production capacity has increased by about four-hundred percent since 1998, mainly due to our rolling out the products nationally. We needed a transfer system that could keep up with increased productivity and make us more competitive and profitable, while reducing the physical strain on our employees. PIAB's C-33 conveyors had everything we were looking for in terms of functionality, hygienic safety and quality."
Operators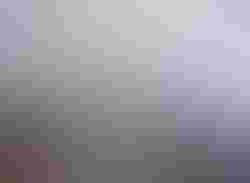 An operator loads empty, clear domes in one of the dry topping dome fillers. The stainless-steel vacuum conveyor is centered, at the top, above the fill hopper.
previously would have to scoop the granola, cookies or other dry topping ingredients out of the enormous totes using a stainless-steel bucket and carry the toppings over to the filler hopper. An operator would be responsible for monitoring the right quantities, using the cup as a guide. In its quest to find a less laborious, safe and more efficient transfer system, YoFarm turned to the vacuum conveying technology of PIAB for a USDA- and FDA-approved vacuum conveyor system. Made of AISI 316L stainless steel, the C-33 Series conveyor has a special filter design that can trap particles as small as 0.3 microns. Designed to safely and quietly transport up to 15 tons/hr of powders, granules and food in many manufacturing environments, the conveyor is also corrosion-resistant and easy to clean.
"One benefit we enjoyed by choosing the PIAB system was the ability to test the flow of the products under real conditions at PIAB's testing lab," adds Riebe. PIAB offers the use of its test facility in Hingham, MA, to potential customers and runs a variety of materials to determine their conveying characteristics as well as identify any possible issues.
"Testing the system was important because we found that the vacuum conveyor would work with our products before we actually purchased one," Riebe adds. The two PIAB C-33 vacuum conveyors are in place on the top of custom-built fillers that incorporate the base of SIG Hamba Filltec filling machines. Another dome filler used for Oreo cookie toppings only is from Mateer-Burt. Modular in design, lightweight and featuring minimal components, the C-33 vacuum conveyor is quick to install and requires one connection to compressed air. The packaging process is now hands-free, as measured amounts of dry, crunchy topping are pneumatically transferred to the fillers, which fill the domes and seal them with foil seals in-line. The domes are filled with toppings one day ahead of yogurt cup filling and are stored in shipping cases until they're ready to press-fit to the tops of the cups. Riebe says the yogurt cups are filled on equipment from either SIG Hamba Filltec or Autoprod. The fillers run 24 hours a day, six days a week, Riebe says.
By reducing the risk of measuring errors, portion control is more precise, which adds up to a significant efficiency improvement. "The PIAB conveyors have taken the manual labor out of the process," Riebe notes. "Now, employees don't experience back strain. They now run the machines and monitor the processes," he adds. "The C-33 conveyor is a reliable, well-designed and extremely clean system. Our employees appreciate the fact that it's simple to operate and requires almost no maintenance. Our inspectors like the fact that it eliminates almost all risks of contamination. Removing the potential for injury from the packaging process makes for a very stress-free, happy and productive work environment."
More information is available:
Conveyors: PIAB USA, Inc., 800/321-7422. www.piab.com. Circle No. 201.
Filler: Mateer-Burt, 610/321-1100. www.mateerburt.com. Circle No. 202.
Filler: SIG Hamba Filltec, 49 6821 40 13 0. www.sig-hamba.com. Circle No. 203.
Filler: Autoprod, Inc., 727/572-7753. www.autoprodinc.com. Circle No. 204.
Cups, domes: Plastipak Packaging, Inc., 734/455-3600. www.plastipak.com. Circle No. 205.
Sign up for the Packaging Digest News & Insights newsletter.
You May Also Like
---