FedEx lab offers creative shipping package solutions
FedEx lab offers creative shipping package solutions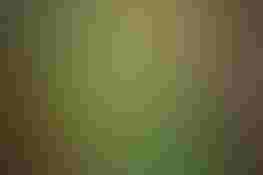 Lab engineer Yongquan Zhou observes a package undergoing a compression test.
China's presence in the package-shipping business is expanding rapidly, reflecting the country's export explosion, estimated at $1 trillion annually—up 200 percent in just four years—and its strong double-digit, annual domestic packaging growth. According to information from Chinese manufacturers and shippers, their goal is to provide packaging solutions that rival those found in fully developed countries.
But no two packaging concepts are alike. For the Chinese, quality control persists as an issue because of unique problems with their packaging materials. One dilemma is that in China, unlike in the U.S. and elsewhere, there is a shortage of virgin tree-fiber material that can be used to make boxes. Instead, the Chinese must turn to other less durable sources of fiber, including nonwood fibers such as wheat, bamboo and rice straw. These nonwood fibers account for nearly 85 percent of the pulp the country produces.
Another issue is that because expanded polystyrene foam (EPS) is a low-cost and easy-to-manufacture material, most Chinese companies use it as the main cushioning material to protect fragile products during shipping. Unfortunately, not only does EPS have a negative impact on the environment, but it also provides less-than-adequate protection for many heavy, fragile products.
To learn about new RECYCLABLE PACKAGING for wine approved by FedEx, go to www.packagingdigest.com/ info/winepacks
However, alternatives to EPS are either cost-prohibitive or hard to find. Most packages sent from China to the U.S. must absorb some degree of shock, vibration and compression and must withstand other distribution hazards during transportation. These may not appear to be significant issues during the initial phases of the distribution cycle, when products are bulk-transported to the U.S. in sea containers. But many problems arise after these shipments arrive at U.S. ports and are broken down and shipped individually or in small quantities through small parcel express or other distribution environments. Each of the above distribution hazards can lead to damage if a package isn't strong enough or if there is not enough cushioning. One solution to these problems would be to put the package inside another, larger and stronger box with additional packaging protection. But this, of course, adds to packaging and shipping costs.
Enter the packaging engineer. Packaging engineers are constantly being challenged to develop distribution packaging that limits shipping damage. The packaging engineer is vital to both shippers and carriers, as the economic impact of damaged goods and losses can be significant.
FedEx Corp., which delivers millions of packages daily, says it offers shippers a unique service to help them deal with unusual packaging dilemmas. FedEx Packaging Design and Development services, more commonly known as the FedEx Packaging Lab, is staffed by seven engineers and by other staff members with expertise in all aspects of packaging—from package loss and damage prevention to distribution packaging for computers and electronics, furniture, exercise machines, automotive parts, flowers and seedlings, foods, medicines, medical devices and many other commodities.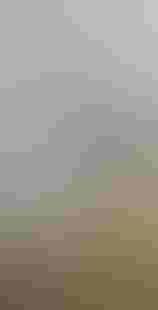 Lab engineer Yongquan Zhou performs a drop test on a package to determine how well it can withstand shock.
The testing process takes between four and seven business days, during which each package is tested for manual and mechanical handling. The tests determine if a package is likely to withstand the transport and handling stresses created by sorting machines, plane mechanical systems and road conditions. To pass, a package must successfully go through three rounds of testing: drop tests (or incline impact if it is a freight shipment), compression tests and vibration tests. Drop tests are used to demonstrate that a package can withstand shock; compression tests determine if a package will hold up when in transit; and vibration tests simulate the conditions of truck and air-travel environments to ensure that a package can survive during transport.
The lab is equipped with state-of-the-art package testing and design equipment and instruments used to provide a variety of standard and customized package testing, package design and other package engineering services to FedEx internal and external customers.
Testing equipment used by the lab includes a PDT-56ED small-drop tester, a PDT-300XP heavy-drop tester, a Model 122-15K compression tester and a Model TTV random vibration controller, all from Lansmont Corp. (www.lansmont.com); a PTV-36 hydraulic vibration tester from L.A.B. Equipment, Inc. (www.labequipment.com); and a 1250V rotary-vibration tester and a C-400 inclined impact tester from Gaynes Labs, Inc. (www.nrinc.com/gaynes/). A Kongsberg CM1930VL/GC700 sample maker from Esko-Graphics (www.esko.com) is used in the design of packaging solutions.
After testing and based on the results of these tests, a customer's packaging gets either a "thumbs up," or the lab provides the customer with packaging recommendations that can range from a simple solution to a new package design.
FedEx says it doesn't want a package to sustain damage during shipping any more than the customer does. The lab's engineers routinely identify root causes of shipping damages and develop 80 to 120 packaging structures a year, including many unique package designs for specific commodities.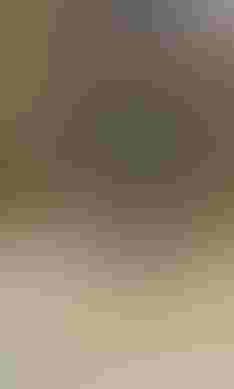 At the lab, FedEx engineers design packaging to protect items such as this chair during shipping.
For example, the lab's engineers developed a package concept for the flower industry that can be adjusted for varying seedling heights, making this an industry-standard package. For laptop computers, the engineers developed a protective, cushioned, laptop kit, which FedEx says has also become the standard for shipping laptop computers.
One FedEx customer, Dallas-based Keys Fitness Products, L.P., discovered that a lot of damage was occurring to its exercise treadmills during their shipment from China to the U.S. FedEx lab engineer Yongquan Zhou worked with the U.S. distributor and the Chinese manufacturer to redesign the packaging. The manufacturer was using bubble wrap around the large, 98-lb container as a band-aid for poor inner packaging.
"After examining the packaging and discovering that the structure and the sensitive operational electronics failed the lab's drop test, the packaging lab recommended that the customer change the inner-pack materials and increase the strength of the case holding the treadmill," relates Zhou. "We recommended a stronger, honeycomb-style material and corrugated pads, which were glued together to substitute for EPS, as well as the use of multidimensional banding around the container to hold it together more firmly and an increase in the quality of the containerboard.
"We first sent e-mails of these recommendations to the manufacturer through the U.S. distributor, and the manufacturer then translated everything from English to Chinese. Follow-up conference calls were also arranged, but there was still confusion, until I visited the treadmill manufacturer and talked to the packaging officials about their challenges. Being able to discuss their packaging issues face-to-face and to provide hands-on training at the production site made a big difference with the treadmill packaging and other shipments. A prototype of improved treadmill packaging was made and tested at the FedEx Packaging Lab. We completed a post-test inspection to validate that the structure and the operational electronics for the treadmill weren't damaged.
"According to the manufacturer, the new packaging not only performs better and has less impact on the environment, but it also is comparable in cost to the previous packaging."
Over-packaging a product is often used as a band-aid solution, but this method can increase shipping costs exponentially.
In another challenge, Dallas-based retailer Neiman Marcus discovered that when it had statues of Kuan Yin, the Chinese goddess of compassion, shipped to the U.S. from China, the statues were often damaged on the bottom, even though a great deal of EPS was used as packing. According to Zhou, the solution proved relatively simple. FedEx Packaging Lab engineers notched a bit out of the bottom of the container to soften any impact on the statue, which was still protected by EPS. As a result, the number of damage claims dropped off sharply.
With the number of products made in China on the rise, packaging challenges like those encountered by Keys Fitness and Neiman Marcus are occurring more frequently. Over-packaging a product is often used as a band-aid solution, but this method can increase shipping costs exponentially.
According to the FedEx Packaging Lab, the best packaging solution to protect products during shipment often lies with a design that is customized specifically for that particular product, using creative alternatives and materials.
More information is available:
Sign up for the Packaging Digest News & Insights newsletter.
You May Also Like
---