Foam tubing speaks 'sign' language
Foam tubing speaks 'sign' language


Shedding light on neon sign packaging, Davis Neon, Inc., Heath Springs, SC, is a leading wholesale neon-sign manufacturer that creates custom signs from raw materials. Founded in 1972 with a primary focus of providing wholesale neon to the sign industry, Davis Neon soon expanded to include illuminated channel letters and sign cabinets.
Shipping the signs worldwide is always a challenge for Dave Lytle, shipping manager of Davis Neon, and protecting the signs during shipment while keeping packaging material costs at bay is of the utmost importance. But he "saw the light," in a recent move to continuously-made foam tubing that cushions the signs in shipment, producing illuminating results: Davis Neon now saves 62 percent in material costs; has increased productivity by 20 percent; eliminated two to six hours a week in time and labor spent unloading foam from trucks; and has freed up 200 sq ft of storage space formerly used to house foam sheeting.
Previously cushioning the signs with preformed sheeting, the company's packaging team had to cut the sheets individually by hand so that they would fit inside the sign shipping crates as well as to fit between and around the sign lettering. "The preformed sheets took time to cut, were becoming expensive and generated a significant amount of material waste," Lytle says.
The company soon switched to Instapak® continuous polyurethane foam tubes from Sealed Air Corp. (www.sealedair.com), made on a benchtop SpeedyPacker Insight® system that uses a special foam formulation and Sealed Air's SP19 47CM SpeedyPacker® SILVER 3320 FT SAC film, a coextruded high-density polyethylene, to produce void-fill cushions in a tube shape. Produced from a continuous roll of 19-in.-wide film material, the foam tubing delivers cost-effective protective cushioning for the signs, says Lytle, and presents the signs in an attractive package.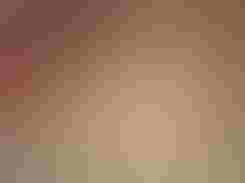 Continuous foam tubing pads large sign letters packed in wooden crates. The Insight foam system allows operators to pack more of the crates in less time.
The SpeedyPacker Insight system has a new graphical display that lets users select the optimum tube size and foam combination with a label. It also presents up to 156 cushion combinations, including the foam tubes, and quickly provides secure cushioning protection for the delicate glass signs at the touch of a button on a color, user-friendly control panel.
"The former preformed polyethylene foam sheet required a lot of storage space and time to unload from trucks," explains Lytle. "We were keeping our eyes open for an alternative packaging method that would provide comparable protection, yet reduce costs and increase productivity."
Lytle discussed the issue and examined Davis Neon's packaging methods with Ray Hill, a sales representative from local Sealed Air SpeedyPacker equipment representative PakSouth (www.paksouth.com). Knowledgable about the Instapak system's use with neon signs, Hill met with Lytle to address concerns about packaging and shipping costs.
After Hill discussed the cushioning process and offered several options and suggestions for an equipment solution, Lytle agreed to try the Instapak system and the continuous foam tubing with the signs. Before Davis Neon installed the SpeedyPacker Insight system, Sealed Air's local package design and development center provided premade Instapak continuous foam tube samples to determine if the packaging method would be the right choice for neon signs.
To produce the polyurethane foam tubing, the SpeedyPacker Insight system dispenses a mixture of "A" foam component and "B" foam component—both contained in 55-gal drums—into a SpeedyPacker film bag either 12 or 19 in. wide. When mixed, the two components react with each other to create PU foam on-demand, with an expansion rate of up to 280 times its liquid volume. The material in the two drums holds the equivalent of a trailer load of other packaging materials, Sealed Air claims.
The tubemaking feature allows the system to seal the bag material in small, tube-like shapes that can be placed where product protection is needed. The tubes can be contiguous or produced in a series, with or without film spacing between them. The result is instant cushioning that conforms to the shape of the signs.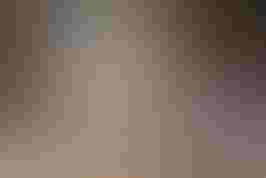 Davis Neon produces continuous foam tubing in-house on a new dispensing system that mixes two polyurethane foam components.
In September 2006, after the trial period with the Instapak tubing samples, Lytle says Davis Neon decided to install a system for further testing. For the next three months, the company conducted material-handling and cost-analysis tests. "We not only discovered that the Instapak continuous foam tubing solution provided more than enough protection for the signs during shipping, but we estimated that the materials savings would be quite significant, so we switched," Lytle says.
"We take great pride in packaging our signs so that they arrive at their destinations in the same condition as when they left the building," states Lytle. "The SpeedyPacker Insight system and foam tubing seemed like it might provide the protection and cost savings we were looking for."
As if flipping a switch, the results of the company's move to the tube cushioning was like night and day. "During the testing phase of the new packaging system, we estimated that our materials costs would be reduced by one-third. After working with the new system for a few months, we actually saved sixty-two percent in material costs," notes Lytle. "We saw productivity increase by 20 percent."
Davis Neon employees now build custom wooden crates for each neon sign in dimensions just large enough to house each sign, minimizing movement.
At the contract manufacturer's 155,000-sq-ft facility in Heath Springs, eleven employees operate the shipping department and are responsible for making shipping crates, packaging the signs and scheduling shipments. While the SpeedyPacker Insight system is able to create several variations of foam bags and tubes, Davis Neon most often uses tubes that measure 16 in. wide, Lytle points out.
Once the packaging department receives the necessary neon sign components and builds a crate, operators place a layer of the continuous foam tubing on the bottom of the crate to form a bottom pad. Next, they place the first row of signage letters face-down onto the foam tubes. A layer of Sealed Air's Bubble Wrap® cushioning is added to the back of the letters, in between them and around the sides to provide surface protection and prevent abrasion of the letters against the crate. Then, the second row-of letters is placed on top of the Bubble Wrap cushioning face-up, so that the letters are back-to-back.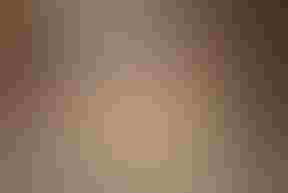 Another layer of the Instapak tube cushioning is added to the top of the letters, and then the operators secure boards down over the cushioning to keep the letters from moving in shipment. Lastly, the crew attaches a lid to the crate, which is is shipped to the customer in a dedicated truck.
Now, the crew is able to pack more crates in less time, without having to cut foam sheeting, clean up foam scraps or unload foam cushioning material from trucks, says Lytle.
"We used to receive one to three truckloads of foam sheet a week, and it would take two hours to unload from a truck and transport it eighty feet into storage," he states. "Now, it only takes five minutes to change containers of Instapak foam and, because we don't have to store the truckloads of foam, we have 200 square feet of available space."
Sign up for the Packaging Digest News & Insights newsletter.
You May Also Like
---