PACK EXPO will dazzle Vegas
PACK EXPO will dazzle Vegas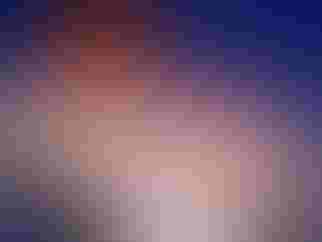 las_vegas_sign_v2
With its longstanding reputation as the leading light among North American packaging shows, PACK EXPO is a favorite among packaging professionals looking for the latest concepts, innovations, and ideas. The show returns this year to Las Vegas, Oct. 5 to 7, with a backdrop of bright lights and spectacle that only America's desert-oasis entertainment capital can provide.




But beyond the neon dazzle, for 2009 PACK EXPO adds a number of new additions that make attending the show even more valuable than ever before. Foremost among these enhancements is PACK EXPO's new section focused on branding.
The Brand Zone
For 2009, the show's host, The Packaging Machinery Mfr.'s Institute (PMMI), is launching The Brand Zone at PACK EXPO. This new feature spotlights packaging technologies that can help "Open Innovation" executives, brand managers, marketers and package designers launch new products, refresh existing brands and improve sustainability scores.
The Brand Zone will also offer access to business intelligence and other resources that can help attendees gain a competitive edge. "No medium is a more effective communicator for a brand than the package itself," says Charles D. Yuska, president and CEO of PMMI, produce of the show. "The Brand Zone will offer consumer packaged goods companies and private-label manufacturers the tools they need to turn packaging into a powerful form of in-store advertising and increase turnover at point-of-sale."
Exhibits will include innovative materials and containers that can increase visual impact, enhance convenience, maximize shelf life and add functionality. Among the solutions will be the latest advances in glass, plastic, metal and paperboard packaging, decorating and labeling techniques and resealable technologies.
Visitors to The Brand Zone will also be inspired by award-winning package designs from around the world in The Showcase of Packaging Innovations™, sponsored by Dow Chemical Co. Packages nominated for the annual PACK EXPO Selects™ program, which recognizes best-in-class consumer packaging, will reside here as well.




"When you combine The Brand Zone with PACK EXPO's range of packaging, processing and converting machinery exhibits, the distinct advantage to attendees is clear," says Yuska. "The show provides access to the entire packaging supply chain in a single location. Brand owners save time and money, and have access to the information they need to commercialize packaging concepts more quickly and efficiently—and ultimately, to stay competitive and grow the bottom line."
Co-located shows
To further enhance the PACK EXPO experience, the show is co-located with several other key events, including PROCESS EXPO and CPP EXPO.
PROCESS EXPO features the newest developments in food-processing technology; supplies and services in fruit and vegetable processing, meat, poultry and seafood processing, confectionery and snack processing as well as bakery and beverage processing technologies. PROCESS EXPO is sponsored by the Food Processing Suppliers Association (FPSA).
CPP EXPO (Converting & Package Printing) reflects the market synergies of the package printing, converting, finishing machinery and supplies industries. From digital prepress and workflow solutions, right through to finishing equipment, CPP EXPO covers the changes and evolutions in package printing, coating, slitting and other state-of-the-art materials and services for streamlining operations and improving quality.
Also, the International Bottled Water Association (IBWA) will hold its 2009 convention and tabletop tradeshow in conjunction with PACK EXPO Las Vegas 2009. The IBWA 2009 show will take place Oct. 5 to 9. Attendees will receive complimentary admission to PACK EXPO Las Vegas exhibits.




In addition to the IBWA show, the Association of Independent Corrugated Converters (AICC) will hold its 2009 Annual Meeting and 14th International Package Design Competition in conjunction with PACK EXPO Las Vegas 2009.
Bringing packaging ideas to life
Complementing the action on the show floor is the event's extensive conference program. The Conference at PACK EXPO is a rich and varied series of presentations that brings attendees the latest concepts and innovations from top professionals.
This year, the theme for the conference is "Maximizing Performance, Sustainability & Economics. The program will feature leading retailers offering their unique perspectives on the private-label sector, and more than 50 sessions by industry experts exploring an array of issues affecting today's packaging professionals.
Conference sessions are organized into several tracks including Branding, Converting, Digital Package Printing, Economics, Intelligent Coding, Legal Landscape, Materials, Processing, Sustainability, Sustainable Operations and Vision Systems.
Each day's program features a keynote address at 10:00 a.m. Delivered by top executives from A&P, Supervalu and Fresh & Easy Neighborhood Market, the presentations will provide insight into why consumers are choosing private label brands and what retailers are doing to enhance the consumer's retail experience. For the remainder of each day's programming, sessions run concurrently in four time slots, allowing attendees to take up to four sessions per day and keep their show commitments.




Website eases show access
To help visitors take advantage of the many programs and opportunities offered by PACK EXPO, PMMI has extensively redesigned its website, packexpo.com. The new show-centric site will support packaging professionals with all aspects of attending PACK EXPO Las Vegas 2009 and allow them to continue to make the fullest use of those resources throughout the year.
"PACK EXPO tradeshows are valued for bringing the entire packaging supply chain together under one roof, making it easy for brand owners to identify ways to improve productivity and efficiency, enhance shelf presence and meet sustainability goals," says Yuska. "The new packexpo.com supports this strategy by providing packaging professionals the resources they need year round."
Visitors to the site can plan their trip by searching for exhibitors and specific technologies, scheduling meetings, creating personalized event maps and researching Conference at PACK EXPO education sessions. Attendees will also be able to use the site and the information they've gathered for several months after the show closes.
Once packaging professionals officially register for the show, they can take the pre-planning process one step further with the help of My PACK EXPO™. These interactive portals allow attendees to locate specific suppliers and solutions, make booth appointments with exhibitors, register for the Conference at PACK EXPO educational sessions and talk with industry peers.
Attendees will even be able to plan their trip to PACK EXPO Las Vegas from their PDAs, thanks to a new technology called ChirpE. This downloadable application links users directly to packexpo.com in real time and allows them to search for products, exhibitors and sessions, create itineraries and download floor maps. This new service will be available in late September.
Sign up for the Packaging Digest News & Insights newsletter.
You May Also Like
---