Packaging Integrator of the Year 1456
Packaging Integrator of the Year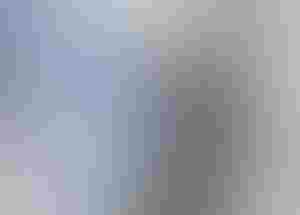 At the recent PACK EXPO international show, JMP president and CEO Scott Shawyer demonstrates a flexible robotic bin-picking or depalletizing robot with a specialized end fixture.
As packaging operations become more complex, particularly in the areas of automation, control and motion control, the need for technical expertise increases. Every year, more and more companies bring in system integrators to assist in the design, testing, installation and startup of their packaging equipment and lines. In light of this, Packaging Digest, in conjunction with sister publication Control Engineering, invited system integrators to submit entries for PD's first System Integrator of the Year award. After reviewing the scores of entries that were received, JMP Engineering (www.jmpeng.com), a London, ON-based system integrator, was chosen as PD's first "Packaging Integrator of the Year."

The award was presented Oct. 28 to Scott Shawyer, JMP president, for the company's outstanding work in the integration of automated packaging systems. The winner was chosen from a field of system integrators who had submitted examples of their work, with judging headed by consulting editor Vance VanDoren, who writes for both Packaging Digest and Control Engineering magazines.
"Packagers increasingly are turning to automation to stay competitive and are relying on system integrators to assist in the selection, testing, installation and startup of their packaging lines," says Packaging Digest editorial director John Kalkowski. "System integrators play a key role in developing equipment systems from multiple vendors. It's a matter of getting these machines to work together and talk to each other to achieve optimal levels of productivity that justify the costs of automating."
"JMP's strength in integrating automation and controls enables us to design agile packaging solutions for challenges that conventional products often can't solve," says Paul Wilson, JMP's vp of sales and marketing. Adds Ken McLaughlin, JMP automation director, "We are truly honored to be receiving this award. It supports the work we have been doing for manufacturers who need low-risk, low-cost packaging solutions to remain competitive and meet changing market needs."
Founded in 1987, JMP collaborates with manufacturers, applying expertise gained from integrating more than 8,500 projects to deliver automation, controls and information solutions that reduce costs and improve quality. With eight branch office locations in North America, more than 120 professionals on staff and strong project management capabilities supported by Control System Integrator Assn. (CSIA) certification, JMP is able to meet the needs of its regional and international customers both efficiently and affordably. JMP is active in integration projects across a number of industries, including automotive, food and beverage processing, life sciences and metals processing.
Criteria for selection
PD's panel of judges chose the winner based on essays submitted by each entry. Membership in the CSIA, and CSIA certification figured prominently in the judges' decisions. All of the CSIA-certified integrators who entered the competition have demonstrated to a third-party auditor that they have and use established procedures. The judges were also impressed by the dedication to customer satisfaction professed by so many of the entrants and demonstrated by their customers' testimonials. A desire to finish every job properly, as well as profitably, was a common theme, as well as keeping their employees happy.
Said judge Dennis Brandl, president of BR&L Consulting, "JMP Eng. exhibits the long-term stability and dedication to growth that exemplifies the best system integrators. It has a vision for excellence, extensive technical competence, an impressive list of successful projects, satisfied customers and also a sense of humor and family friendliness in its vision and its operations."
Judge Shari Worthington, president of Telesian Consulting, was likewise impressed with JMP's technical experience, as evidenced by its extensive collection of successful case histories. A marketing expert herself, Worthington also pointed to JMP's excellent marketing material, which she says is rare among automation-system integrators.
Judge Mark Hoske, editor of Control Engineering, was impressed by JMP's stated goal to "engineer solutions that make our customers successful and ultimately improve the quality of life of our customers, our communities and ourselves," meaning safer products, fulfilled employees, jobs in the local economy, safer workplaces, more enjoyable jobs and an improved environment. Both Hoske and Brandl commented on JMP's self-styled "Big, Hairy, Audacious Goal" to eventually generate $2.6 billion in annual revenue, employ 8,600 people and speak 10 languages in 400 offices globally.
Turnkey case-packing project
A case-packing project at Omstead Foods, Ltd, Wheatley, ON, exemplifies JMP's approach to a project. This turnkey project involved the supply and integration of three case packers into existing manual, hand-pack packaging lines that were running onion rings, mozzarella sticks and poppers. Two operators per line worked in a refrigerated room, picking bags of frozen vegetables off of a conveyor and placing them into a shipping case. This was a very inefficient process.
The frozen vegetable business is very competitive, so Omstead had to invest in automation to reduce direct labor costs and increase production. It did not have an engineering staff to handle such projects, and needed excellent project-management skills for the project, as it posed a challenging timeline. JMP's past performance on projects in the food and beverage industry, along with its local presence, made it the preferred supplier. After its selection, JMP integrated its project manager so tightly with Olmstead's team that JMP essentially became an extension of Olmstead's internal team.
The most critical part of the project was the performance of the case packers. Based on JMP's experiences and relationships in the food and beverage industry, it selected a vendor that had an excellent track record of supplying such systems. JMP also had to create a new packaging line layout to integrate these case packers. This was extremely challenging because of the limited space available. It required a study of the conveyor levels, and the clearance of the cases in and out of the case packer required creative solutions from JMP.
JMP created a project timeline to limit production impact of the system integration and developed a detailed mechanical and electrical specification and updated layout for the project. Based on Omstead's approved, JMP developed detailed bid packages and chose contractors that had competitive prices and experience at Omstead's facility. When the case packers were ready for shipment from the vendor, JMP and Omstead representatives worked at the plant for factory acceptance testing. JMP also coordinated and supervised the building, installation, integration and commissioning phases of the project.
The three packaging lines now are fully automated and no operators are required after the upstream sorting and inspection station. The project allowed the reduction of 12 operators.
Agile packaging solutions
Another example of JMP's technical expertise is its Agile Packaging Solutions, which are branded sets of packaging systems that combine standard off-the-shelf components with robotics, vision technology and advanced controls engineering to automate manual operations that have never been automated before due to cost or technology limitations.
Each solution is tailored to the individual needs of the manufacturer and delivered using JMP's standardized project management methodology and toolsets to ensure ontime delivery. Solution pricing begins at $275,000, including the robot and components.
The Autoflex Loader®, which was demonstrated at the recent PACK EXPO International show, is a production-ready, flexible, bin-picking or depalletizing solution that provides an economical solution to common labor issues. With lower initial capital costs and a faster return on investment over other solutions, its benefits can be experienced immediately.
The Autoflex Loader eliminates non-value-added labor tasks of bin unloading, reduces expenses associated with performing ergonomically undesirable tasks and increases system throughput as operators with heavy parts and/or lift assists are often the process bottleneck.
It also has lower initial capital costs by minimizing part-specific tooling and fixturing and allows easy redeployment from one application to the next through simple reteaching of the robot and vision system.
Other areas of JMP Eng.'s expertise include industrial safety compliance, radio frequency identification (RFID) projects, overall equipment effectiveness and energy management.
Sign up for the Packaging Digest News & Insights newsletter.
You May Also Like
---