Sealing up benefits
Sealing up benefits
Hasbro, Inc., Pawtucket, RI, was founded in 1923. In 1984 Hasbro acquired the Milton Bradley Co. and in 1991, it acquired Parker Brothers. Hasbro brought them both together in 1999 at the Milton Bradley facility in East Longmeadow, MA, where games were being produced. Today, Hasbro Games is the largest game and puzzle manufacture in the U.S. It produces and markets popular titles such as MONOPOLY®, TWISTER®, THE GAME OF LIFE® and SCRABBLE®, to name a few.
The East Longmeadow plant has 10 lines packaging Hasbro's broad array of games and most are equipped with Shanklin shrink wrappers and tunnels from Sealed Air Corp. (www.sealedair.com). "We bought Shanklin's first Hy-Speed series machine in 1977, which is still in operation today, and they've supplied the majority of the shrink wrappers in the plant. The latest was purchased in 2005," says Paul Garwacki, general supervisor, manufacturing.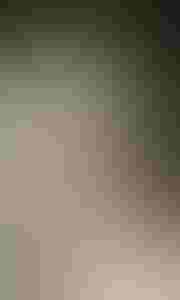 In 2005, Hasbro installed hot-knife side sealers (arrow) on its case packers. The sealers produce a narrow seam (below) that does not block the graphics on the sides of the boxes.
Hasbro uses Shanklin equipment to shrink wrap its toys and games using Sealed Air's Cryovac® D-955, a polyolefin shrink-film that seals easily and provides tight, wrinkle-free packages. "We have graphics on the sides of our boxes that customers need to see when the boxes are on the store shelf. The Shanklin wrappers make a very narrow seal that doesn't interfere with the graphics," says Garwacki. While very pleased with the Shanklin wrappers, in general, Garwacki was less happy with the side sealers on the machines, which consisted of a dual-wire system. "These side sealers had a lot of parts, and they would require unscheduled maintenance and rebuilds that would take up to four hours each time," he says.
In early 2005, Hasbro began looking for a replacement for the dual-wire side sealers. "We had four goals: Increase the uptime of the equipment; reduce maintenance and repair costs; reduce cleaning time and requirements; and maintain the excellent quality of our products," says Garwacki. "We made it clear to Shanklin that we were looking at other options for shrink-packaging equipment. They told us that they had their new side-sealer design in the final stages of development, and we agreed to pilot it when it was ready for field trials."
On October 21, 2005, the first Sabre TM hot-knife side sealer was installed on a Model HS7 shrink wrapper at Hasbro, and it proved to be an immediate success. By the end of 2005, Hasbro upgraded their remaining wrappers with the Sabre technology. "The new side-seal systems have served us well since they were installed a year and a half ago," says Garwacki. "For example, the new side sealers on two of our higher-production lines have run approximately 1,500 hours each, since the first of the year, without any hot-knife blade changes. We clean the blades weekly by rubbing them with a Scotch Brite™ pad, and no other cleaning or maintenance is taking place. We expect to get about a year per blade before the knife needs to be replaced. In summary, the old dual-wire side sealers would require unscheduled maintenance and rebuilds that could take up to four hours. The Sabre only takes a few minutes of maintenance per week for routine cleaning."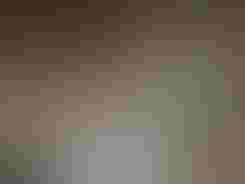 The new side-sealing units on the shrink wrappers have an oval cylinder with four parallel length-wise knives that is mounted parallel to and over the edge of the film.
After listening to customer concerns, Shanklin established a project team and invested in new technology to develop the improved hot-knife side-sealing unit. The new Shanklin Sabre TM side-sealing unit is equipped with an oval-shaped, hot knife that features four independent cutting and sealing surfaces. The hot knife is mounted parallel to and over the edge of the film. The first section of each cutting surface is a sharp blade that cuts the entering film. The blade then transitions to a thicker edge that ensures that the film is sealed. When one corner of the knife becomes worn, it is possible to simply rotate the blade until a new cutting and sealing edge is in position, thus providing four times the running time that would be possible with a single blade.
In this procedure, small miser wheels direct the film into the side sealer, where gripper belts mounted on both sides of the knife pull and control the film as it passes through the unit. A key feature of this unit is its simplicity. It has far fewer parts than the previous dual-wire sealers and requires virtually no calibration or setup procedures.
Other equipment on this line include a Model Endpacker II-3 horizontal case packer from Compacker, Inc. (www.compacker.com) that is equipped with a ProBlue™ hot-melt system from Nordson Corp. (www.nordson.com) and a Label-Aire, Inc. (www.label-aire.com) labeler.
Sign up for the Packaging Digest News & Insights newsletter.
You May Also Like
---