Some of the longest trays now produced by custom thermoformer
Some of the longest trays now produced by custom thermoformer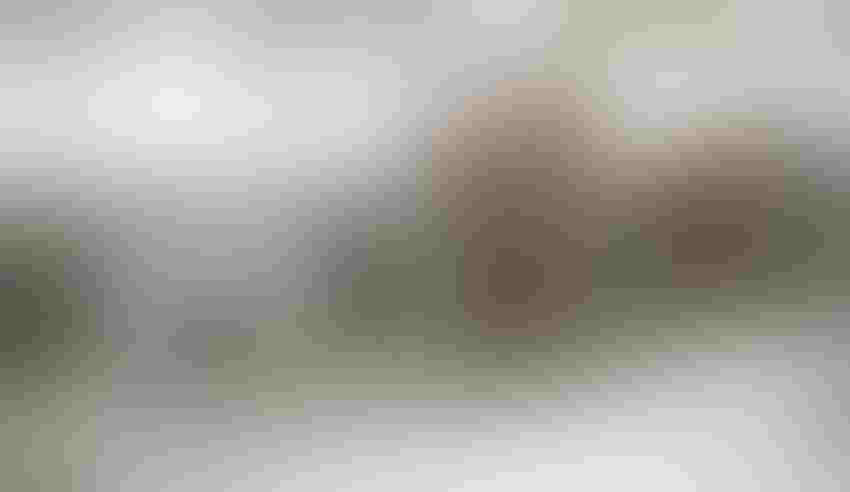 The ULTRA thermoformer from SencorpWhite. Image courtesy SencorpWhite.
Brentwood Industries Inc. is now thermoforming 72-in.-long medical packaging trays thanks to a new custom-designed ULTRA thermoformer from SencorpWhite. Brentwood has been known for producing long trays, having built its own machine in the late 1970s for thermoforming catheter trays. Its new system is now the largest form and trim press ever built, SencorpWhite reports, and its platens can produce parts up to 72-in long x 34-in. wide, with a 7-in. stroke.
The two companies will be exhibiting at the upcoming MD&M West show February 7-9 in Anaheim.
Bob Mozian, Vice President of Sencorp Sales, tells PMP News that SencorpWhite is seeing demand for larger and custom-sized packaging from its customers and end-users. Such packages can present challenges. "The project came about in response to a conversation between SencorpWhite and our client Brentwood about the needs of their customers and challenges they were facing in forming a solution," he says. "There are many design challenges in thermoforming longer packages: the design of the press, maintaining the flatness of the platens, stiffness, rigidity, along such a long forming area, control of the cut, and parts handling, to name a few."
The ULTRA thermoformer is a standard offering from SencorpWhite, but Mozian says that "in this case the machine was completely customized for Brentwood beyond any standard or optional features one could normally find in the market. Each component and sub-assembly of this machine had to be customized to take into account the larger size: A custom unwind stand to pay out the material, a longer sheet guide to account for such a long index, custom press and toggle design to maintain rigidity, a custom hoist anchored to the base to account for the increased size and weight of the tooling, and specialized parts handling assemblies. Each assembly was re-designed from the ground up to account for the larger size."
SencorpWhite reports that the custom-designed ULTRA also features:
A closed-loop, seven-zone inline infrared sheet-temperature-sensing system that constantly monitors sheet temperature to ensure accurate, efficient, and repeatable production parts.

Servo-driven presses that provide precise movements with increased speed.

Forming parameters that are fully controlled through the built-in HMI with high-low warnings as an advanced quality measure.

A robotic pick-and place-system that allows the machine to automatically remove, stack, and pack product, minimizing cycle time and maximizing throughput.
The new ULTRA thermoformer is currently operating in a cleanroom environment at Brentwood, Mozian says.
"The capabilities of our new ULTRA have enabled us to pursue new opportunities and provide our customers with the most cost-competitive solutions in the medical packaging industry," said Andrew Haus, Medical Product Line Manager at Brentwood, in a news statement issued by SencorpWhite.
"We are very excited to work with forward-thinking companies like Brentwood, who understand it's a strategic imperative to modernize packaging technologies," added Mozian in the statement. "Our recent acquisition by Connell Limited Partnership has given us a renewed focus on R&D to make projects like this possible."
Brentwood will be exhibiting in Booth #1948 at MD&M West. The company produces custom thermoformed and injection molded solutions for medical device packaging, components, and housings for imaging and diagnostic equipment. The company maintains an ISO Class 7 cleanroom and is certified to both ISO 9001 and 14001 quality standards. For details, visit http://www.brentwoodindustries.com.
SencorpWhite, a Connell Limited Partnership portfolio company, will be exhibiting in Booth #1943 at MD&M West. The company provides Sencorp brand thermoformers, CeraPak and CeraTek brand packaging technologies, and White brand automated storage and retrieval systems and inventory management software. Visit http://sencorpwhite.com/.
Sign up for the Packaging Digest News & Insights newsletter.
You May Also Like
---