The beautiful side of packaging
The beautiful side of packaging
Everything of health and beauty aids comes together under one roof at the 10th annual HBA Global Expo. Formerly held in June, the show now moves into a new fall time slot. Among the expected 500 exhibitors will be contract fillers; packaging, dispensing and labeling suppliers; private-label manufacturers; as well as formulators and ingredients suppliers. Co-locating with HBA this year is the Personal Care Ingredients & Technology Expo (PCITX), featuring natural products, essential oils, botanicals and cosmetic and pharmaceutical ingredients.

For the first time, the expo will be opened at 9 a.m. on Monday by a Plenary Address, given by Leonard A. Lauder, chairman of the Estée Lauder Companies. His address, A View from the Top: The Next Five Years, will offer insights on the state of the cosmetic and personal care industry.
The awards program
HBA's annual industry awards program includes two award segments for packaging. The Packaging Executive of the Year honor pays tribute to the packaging executive who has demonstrated years of devotion to packaging excellence and innovation and is selected by hundreds of the industry's suppliers. The 3rd Annual International Packaging Design award recognizes innovative packaging from designers, suppliers and marketing companies. Finalists are selected in each of seven categories, and those are then judged by the packaging and/or design departments of major marketers. Both finalists and winners' packages will be prominently displayed in a special showcase area at the convention center. Two other awards are the Lifetime Achievement in Product Development and the Annual New Product R&D Award. All awards will be presented at a special dinner in New York on Monday, Oct. 14. For tickets to the event, contact Ellen Evers at 609/452-2800, ext. 224 or [email protected].
The conference program
The three-day program is divided into two segments: The Product Development Conference and The Marketing & Packaging Conference. The packaging track includes four sessions, all on Tuesday, Oct. 15:
Advance registration for the exhibits only is free; on-site registration is $55. Charges vary for the educational sessions. For further information on the show, contact Jack Gonzalez at 609/452-2800, ext. 122, or [email protected]. Complete information and registration can be found at www.hbaexpo.com or www.personalcareexpo.com.
• Adding Value Through Great, Maybe Daring, Design led by Jay Bienstock, president, JB Associates. Speakers are Ping Li, owner, LiDesign, on Packaging: The Beautiful Tool; William Crane, president, Storm Design, When Good Packages Go Bad; and Scott Young, president, Perception Research Services, Breaking Through the Clutter: New Insights from Packaging Research.
• Enticing the Consumer with Labeling and Decoration, led by Diane Ewanko, marketing manager, Avery Dennison-Fasson. Speakers are Rick Harris, sales & marketing manager, FLEXcon, Enticing the Consumer with Pressure-Sensitive Package Decoration; Mitchell Kaneff, president/CEO, Arkay Packaging, The Power of New Technology in Outer Packaging; and Jeff Stahl, national sales manager, Seal-It, Enhancing Brand Identity & Value Through Shrink Labeling.
• Prestige Packaging Within Your Budget, led by John Gambardella, vp of sales, Rex Corp. Speakers are Giovanni Daniele, general manager, Fillab, Thermoforming 3-Dimensional Product Sampling; John Downey, executive director, Estée Lauder, Prestige Packaging Development: An Intelligent Approach–Delivering Brand Integrity–Unconditional Quality on Time; and Thomas Butkiewicz, director of operations, LVMH, A Developer's Vision: Duplicate the Model and Beat the Budget by Unifying Internal/External Resources and Clearly Communicating.
• The Winners of the 3rd International Package Design Awards: How They Did It, led by Janel Herlihy, editor, Cosmetic Packaging & Design. A short presentation is followed by a roundtable discussion involving the winners.
Exhibitors bring packaging to HBA Expo
3M Performance Materials–2248S

ABA Packaging–1527: Cosmetic packaging supplier specializing in stock bottles, jars, sampler vials, pumps and caps of many sizes and colors. Custom services include acid etching, ceramic decoration, metallizing and hot stamping. Circle No. 49.

AGI/Klearfold–2311: Visual folding cartons in plastic or plastic/paperboard combination. Circle No. 25.
Airspray Intl.–2327: Instant finger-pump foamers for personal care, candy, household cleaners and cosmetics.
Alternative Packaging Solutions–2419
Amcor Plastube–2211: Polyfoil® tubes for use with cosmetics, personal care products and pharmaceuticals.
American Bank Note Holographics–1367
American Foam–1648: Custom-designed foam packaging.
Ampersand Label–2328: The MultiVision line of extended-text labels, designed to meet a variety of promotional, instructional and regulatory requirements.
APR Packaging–1671: PET injection-blown bottles in various sizes featuring standard GCMI neck finishes.
Ares Printing & Packaging–1555
Arrowpak–509
Augros–1841
Berlin Packaging–201: Tear Drop Oval, Nova and Sunset Oval bottles highlight the co.'s line of glass, plastic and metal containers and closures.
Bormioli Luigi Glass –1809: Displaying new stock bottles in 50- and 100-mL sizes for various cosmetics.
Bottlemate–1363
Burt Rigid Box–1673
C+N Packaging–1916
Captive Plastics–2343: New plastic bottles and closures, including wide-input PET containers, to be shown.
Carow Packaging & Dispensing–1669
Carr Lowrey Glass–309
CCL Container–1355: Supplier of aluminum aerosol containers and bottles, and metal and laminate tubes.
Chicago Paper Tube & Can–1752
Cin-Made Packaging–2428
Clariant Masterbatches Div.–1041
Clearpak–2359
Cleartec Packaging–1665
CLP Packaging Solutions–2257S
Coburn Graphic Films–1960
Colt's Plastics–2035: Plastic jars, caps and fitments.
Consolidated Bottle–1741: Manufacturer and distributor of glass and plastic bottles, jars and caps.
Cosmetics & Perfume Filling & Packaging–322
CPI Packaging–2139
Crown Roll Leaf–1068: Stamping foils, laminating films, heat transfers, holographics and holograms.
Custom Bottle–841
Custom Paper Tubes–975: Custom-designed packaging utilizing paper tubes and composite cans.
Do-it Corp.–1658: Hang tabs.
DuPont Holographics–2228
Eastman Chemical–1921: Eastar® copolyester.
EM Industries–1441: Pearlescent pigments will be displayed.

Engelhard–209: Special-effects pigments and films. Circle No. 207.
Envision Packaging by Jeffco–1677
Epopack–135
Europack/Linhardt–131
Expac–1469
Fillab–1364
Fillit, div. of Kalish–655
Flex Products–777
Heinz Glas USA–1942
Hub Folding Box–247
IBC/Shell Packaging–2301
Identipak–1263: A supplier of flexible die-cut packaging.
IMC-Techpack America–1319S
Imex Vinyl Packaging–1229
Independent Can–670: Specialty metal packaging; seamless can shapes and glass containers with "clic clac" metal closure.
Innovation Packaging–1678
ITW Foils–134S: Hot-stamp foils for the cosmetic industry; foils are suitable for a variety of substrates.

J.L. Clark–1330: Metal and/or plastic packaging and closures. Circle No. 82.
James Alexander–452
Kammann Machines–355
Kaufman Container–2321
Keen's Packaging Products–1358
Klocke of America–1641: Sampling and individual packaging technologies for the cosmetic, pharmaceutical, food and chemical industries.
Knoll Printing and Packaging–727
Label Graphics Mfg.–756
Labels West–1470
Lablabo–1909
Logotech–2257: Supplies p-s labels and labeling equipment.
Macaran Printed Products–978
Marietta–1855
Matrix Packaging–1578: Supplier of plastic bottles for most industries.

McKernan Packaging Clearing House–541: Buyers and sellers of surplus packaging components: aerosol cans, c-r caps, dispensing caps, glass and plastic bottles, fine-mist sprayers, and more. Circle No. 65.
McLean Packaging–864
Metro Label–2347
Metro Packaging Group–216
Meyers Label–2316

Milliken Chemical–1055: Polypropylene processing and polyolefin clarifying agent. New hyper-nucleating resin. Circle No. 69.
Montebello Packaging–2406: Manufactures aluminum tubes, cans, aerosol containers, and marker barrels; and laminate, foil and plastic tubes. M-Deco® process for short runs and new product launches.
MT Packaging-Techpack America–1319S
Naugatuck Glass–652
New High Glass–735: Introducing the Gange 1/6-oz roll-on package to complement the Gange 1/3-oz size. Filled with product, the package can be designed to appeal to virtually all age groups.
Novapak–2436
Orlandi–121:The co. offers scented products and contract packaging.
OSG Ivers-Lee–147: Specialized pouch, strip and blister packaging for pharmaceutical, cosmetic, veterinary and specialty products.
Pack America–1030
Pak 2000–2305: The Perigon™ box can be shaped to meet a customer's specific needs.
Paket–1359
Pechiney Plastic Packaging–1319/1519
Phoenix Packaging–2115: Introducing ceramic/stoneware bottles and jars.
Plastic Bottle–1664
PolyOne–1049
Poly-Seal/Berry–847
Precious Plasto Packaging–981
Prestige Label–1574
Printex Packaging–1748
Qualipac-Priminter–1327
Rexham Beauty Packaging–1609
Risdon-AMS–1927
Roberts Container–315
Roberts Metal Packaging (U.K.)–867: Manufacturers of caps, lids, bands, small tins and pill boxes; three-piece containers.
Robinson Consumer Packaging–1655
RTS Packaging–1760: Partitions, pads, folding cartons and other recycled paper packaging applications.

Saint-Gobain Calmar–947S: M100 fine-mist pump that is easy to customize, with multiple choices of plastic and sheathed heads and a variety of spray angles. Circle No. 76.
Saint-Gobain Desjonqueres–941: Formerly known as SGD, co. provides specialty glass packaging for perfume, cosmetics and pharmaceuticals. Standard fragrance/cosmetics bottles with modern shapes include Ronda, Serena, Barnum, Les Vents, Verso, Cocoon and Twiggy.
Salbro Bottle–769
Seaquist Closures–1947S
Seaquist Perfect Dispensing–1947S: The new Symphonye integrated fine-mist pump.
SGB Packaging Group–1769
Specialty Films & Assoc.–1670: A variety of laminated films and custom pouches.

Stoffel Seals–228: Prestige seals for decorative containers. Circle No. 116.
Sunrise Packaging Group–2339: Offers 80-ga and 1-mil PVC shrink bags in square, rectangle and domed shapes.
Tapemark–1672: A contract manufacturer of adhesive-based products and components Taplast
USA–201S: All-plastic pumps, including the SOFFIO fine-mist pump for use with low-VOC requirements.
Taylor Box–2256
Technicaps Packaging–1770: Compression-molded caps and luxury closures.
Techpack–1319S: The co. introduces its new Innovation Center; offering a new approach for creating competitive and functional packaging.
TricorBraun–2027: Coronado family includes a new 10-oz HDPE "tottle," 150- and 250-mL PET bottles, and a new double-wall jar with a 2-oz PP inner and a 4-oz PVC outer jar.
Tubed Products–1901: Plastic squeeze tubes for the international cosmetics industry, the pharmaceutical market, food producers, industrial product manufacturers and others.
Tubepack Ltd.–1473: Showing a TE tube/cap package in 40- and 50mm-dia versions, and the 13mm-dia single-shot, twist-off tube with nozzle.
U.S. Box–1565: In-stock and custom packaging, including boxes, bags and pouches.
U.S. Can Co., Custom & Specialty–1647: Showing metal containers and other products in three primary categories: aerosol; paint, plastic & general line; and custom & specialty.
Unicep Packaging–674: A contract packager, the co. is showing new Twist-Tip pre-filled, one-piece plastic vials with an integral, twist-off tab.
Union Standard Equipment–1847: A supplier of cosmetic, pharmaceutical and nutraceutical equipment, with more than 26,000 machines in three plants.
Uni-President Glass Industrial–664: Offers glass bottles with caps.
Vegla Packaging–2121
VIPAC (Visual Packaging Concepts)–1373
Weber International Packaging–1747S: The co. offers tandard packaging, ranging from bottles and jars, to caps and pumps, to suit a range of tastes, including Euro designs and caps.
World Wide Packaging–409
Xela Pack–648: Environmentally friendly sample and trial-size packaging.
Zeller Plastik–115: Stock and custom flip-top, disc-top and tube-top closures for the personal care, cosmetic, household, industrial, food, beverage and pharmaceutical industries.
Plastics take dominant share in HBA
Plastic packaging accounts for about 55 percent of all cosmetics and toiletries packaging and is an integral part of product design for leading HBA multinational companies.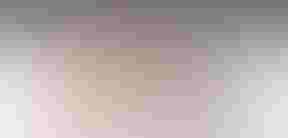 A report from Market Tracking International (MTI) projects that unit packs for cosmetics and toiletries will grow to 73 billion by the year '05, with plastic packaging then garnering 61 percent of market share. The report states that the preference for plastic is being driven by its advantages over glass for a range of bathroom products, and by the rise in the diversity of end-user products that favor a versatile material such as plastic. World cosmetics and toiletries packaging is estimated to rise to US $10.5 billion by '05.
One of the key trends in the cosmetics and toiletries packaging market is globalization. In the pharmaceutical, cosmetics and personal care sector as a whole, the high level of large multinational companies means that new products are launched on a world scale. The major cosmetics and toiletries brands are all highly recognizable, international products, using the same packaging and design. The top 10 customers consume about 60 percent to 65 percent of the total packaging used for HBA.

Haircare and skincare products are the largest sectors of the world HBA market, accounting for 23 percent and 22 percent, respectively. Growth, however, has been strongest in color cosmetics, bath and shower products, and suncare products.

More information is available:

Research study: Market Tracking Intl., 44 020 7263 1365. Circle No. 224.
Sign up for the Packaging Digest News & Insights newsletter.
You May Also Like
---