FDA shares 'best practices' on minimizing errors
FDA shares 'best practices' on minimizing errors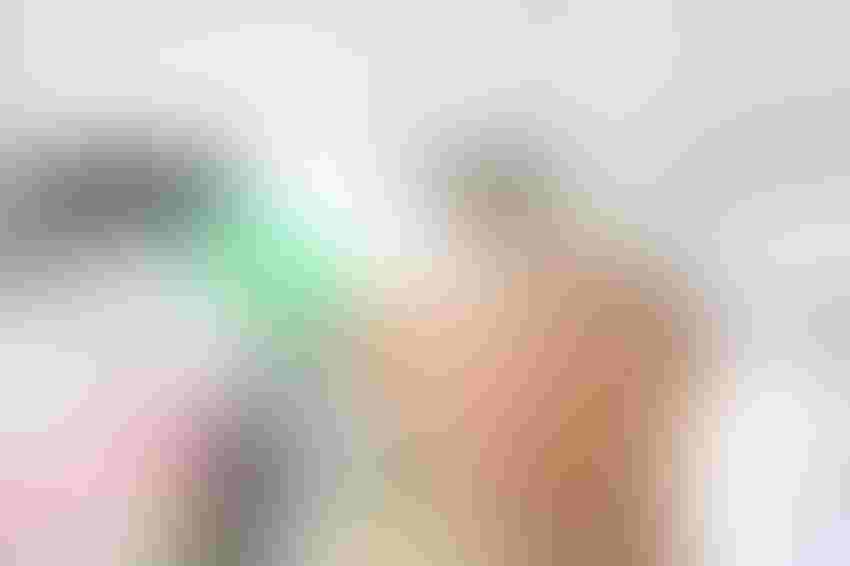 Image source: istock
Packaging and labeling are believed to be the cause of 33% of medication errors, claims the 2006 Institute of Medicine (IOM) report "Preventing Medication Errors." To minimize the hazards that could lead to such errors, FDA has published the first of three guidances for industry, "Safety Considerations for Product Design to Minimize Medication Errors." The second guidance will focus specifically on drug container labels and carton labeling, while the third will focus on naming. (Read about two of these guidances in draft form in "Fighting Medication Errors with Cartoning and Labeling.")
In this first guidance, FDA offers recommendations "intended to provide best practices on how to improve the drug product and container closure design." The agency urges drug manufacturers to consider during the early stages of product development the potential for medication errors. Packaging and labeling are among these considerations. "Because labeling, packaging, and nomenclature have been identified as key system elements that have great influence on medication use, any weaknesses or failure in the design of these elements can cause medication errors that lead to patient harm," the agency writes, referencing publications by IOM and the American Pharmacists Association.
FDA states that the "most effective strategies to address use-related medication errors focus on improvements to the design of the drug product-user interface." Users can include physicians, pharmacists, nurses, and patients.
In addition to the dosage form, the product-user interface includes the container closure design. "The best container closure designs are those that do not require extensive end-user training and that make sense for the dose, route, and method of administration. Improper container closure system designs have contributed to medication errors including wrong routes of administration, wrong doses, and incorrect use," FDA states.
The agency offers several recommendations for packaging systems. For instance, "To the extent possible, container closures should not look confusingly similar to those of other products within the same product line or a different product line," the agency writes. "Distinguish container closures by size, shape, color, tactile features, or some other means when possible. Doing so will minimize potential product selection errors." Errors in product selection have reportedly resulted from "vials that have the same shape, size and same cap color that are stored side-by-side or in close proximity to one another," it writes.
Also, "products that require further dilution prior to administration should not be packaged in containers that could afford direct administration," the agency states.
Manufacturers are advised to avoid "drug-device combination products (such as inhalers and prefilled pens) that have an unusual or unexpected device operation; have inadequate protection against incorrect use; have confusing or complex controls, labeling, operation; or have defeatable or ignorable safety features," the agency states.
Legibility is also critical. "Avoid container closures that provide poor visual contrast between the container closure material and label information, such as foil, clear labels on glass/plastic syringes, or information etched on the syringe itself, or materials that have no affixed label but deboss or emboss the information directly on the container closure, such as a low-density polyethylene vial."
Unit-of-use packaging could prove useful in reducing some errors. FDA states that "thoughtful use of unit-of-use container closures (e.g., blister packaging, calendar-packaging, sachets, and pouches) that can be dispensed intact to patients may help to reduce medication errors. Such packaging may minimize certain medication dispensing errors that can occur when repackaging from a bulk container into patient-specific containers. Some unit-of-use containers may also reduce medication administration errors if they are designed in a manner that improves patient adherence to the prescribed dosing regimen (e.g., by providing guidance on the method of administration, time of administration, or day of administration). When developing unit-of-use packaging, we recommend that it be congruent with the dosage and administration of the product and carefully designed so that it does not lead to incorrect dosing." 
FDA encourages manufacturers to consider end-users and environments of use and suggests the use of "proactive risk assessments" such as failure mode and effects analysis (FMEA) and simulated use testing such as human factors or user testing.
"To avoid safety issues and costly redesigns after a product enters the market, it is important to consider the end user(s) in their environments of use early in the development and design of a drug product," FDA states.
The guidance applies to development of drug and biologic products, including the sponsors of investigational new drug applications; applicants of new drug applications, biologics licensing applications, and abbreviated new drug applications; and manufacturers of prescription drugs marketed without an approved application or over-the-counter (OTC) monograph drugs. It describes the agency's current thinking on a topic and should be viewed only as recommendations, FDA states.
********************************************************
Packaging design for safe dosing and other topics will be discussed during the June 16 conference at EastPack, "Ensuring Patient Safety & Product Efficacy Through Successful Packaging," held in New York City. 
Sign up for the Packaging Digest News & Insights newsletter.
You May Also Like
---