4 Benefits of Packaging Automation for Pharmacies Amid COVID-19
4 Benefits of Packaging Automation for Pharmacies Amid COVID-19
Automated packaging machines that produce unit-dose or multi-dose pharmaceutical packs enable touch-free service, social distancing capabilities, efficiency, and improved patient adherence — key advantages, especially during a pandemic.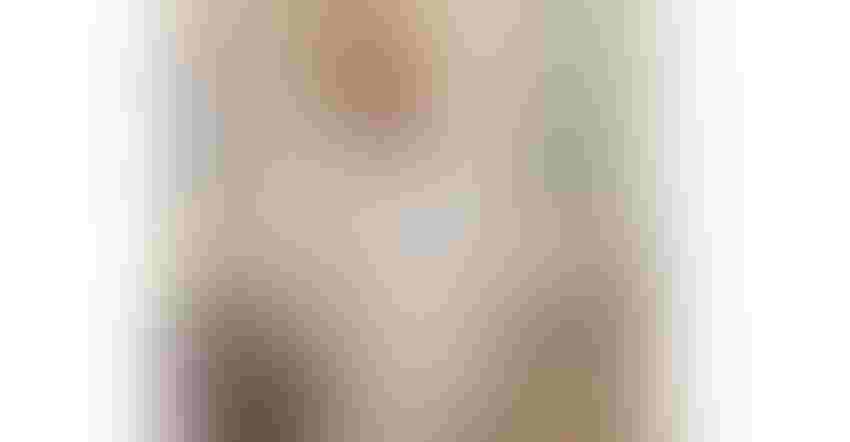 Eric Schoffner, owner and manager of iCareRX Pharmacies, uses the Axial machine from Euclid Medical Products to pack pouches of pills for his customers.
Photo supplied by Euclid Medical Products
COVID-19 has made a major impact on the healthcare industry. Since the outbreak reached the U.S. in January 2020, hospitals, pharmacies, and other facilities have had to address challenges at a magnitude that had never been seen before. As cases skyrocketed from single digits to millions, healthcare facilities had to adapt quickly at a time when labor, money, and resources quickly diminished. As stay-at-home orders lifted and states began to reopen, pharmacies were faced with a "new reality" and a new challenge: How can we continue to fight this pandemic, and how can we be more prepared for the next one?
Community pharmacies are an essential business, as they remain on the frontlines of public health by serving as the direct point of access for their patients. A study conducted by the National Community Pharmacists Association found that nearly 90% of community pharmacies were applying for small business federal aid under the CARES Act to assist them during COVID-19.
Pharmacists are looking for new strategies to navigate the pandemic, as it is continuing to alter how we function in our daily lives. Fortunately, with new technologies and packaging automation, there are a variety of new opportunities for pharmacies to leverage that can not only benefit patients but also enhance operational efficiency.
It's crucial that pharmacies across the country learn these four benefits of packaging automation now, to be ready for when another pandemic like COVID-19 happens again.
1. Maintain social distance.
Automated packaging helps pharmacies and their patients adhere to social distancing guidelines put in place by the CDC. As patients may be weary of making multiple trips to their pharmacy each month due to the risk factors of the pandemic, packaging automation can compile all of their medications in one place for a longer duration, eliminating the need for separate prescription pickups. Pharmacists also benefit, as these machines eliminate the need for several pharmacists in a confined area at once, allowing more room for pharmaceutical professionals to maintain a safe physical distance.
2. Increase efficiency and cost savings. 
Automated packaging is a cost-effective way that pharmacies can get back on their feet after experiencing reduced revenues and high operating costs from the pandemic. Multi-dose adherence pouch packaging can attract more than 10 new customers each month (each taking, on average, five to seven medications per month), and this can generate in excess of $100,000 in new annual gross profit. With more customers using pre-packaged multi-dose medication, comes improved adherence, increased pharmacy Star ratings, and decreased Direct and Indirect Remuneration ("DIR") Fee pullbacks, which can be up to $72,000 of fees per year.
3. Improve patient adherence through medication synchronization.
While COVID-19 is currently top of mind, the lack of medication non-adherence is severe and continues to grow. Nearly 23% of the US population takes three or more medications per day, with 12% taking five or more per day. In developed countries, adherence among patients suffering chronic diseases averages only 50%, costing the US healthcare system almost $300 billion each year.
We've already seen, and will continue to see, worsening adherence due to a variety of correlating factors during this pandemic and beyond. An avoidance of care, pharmacy closures, reduced financial resources, medication shortages, and contaminations in the drug supply are just a few of the ways that COVID-19 may affect patient adherence.
Medication synchronization (med sync) is a simple way for pharmacies to tackle the ongoing problem of medication adherence. With med sync, a patient's entire prescription regimen is designed to be refilled on the exact same day of the month, which cuts down the need for multiple call-ins and medication pickups to just one simple pick up 12 times a year.
If a pharmacy gained an additional 100 customers on med sync, taking five to seven medications a month, this would add up to an additional 2,450 prescriptions filled each year — generating an additional $24,500 in gross profit. Multi-dose pouch packaging is a sufficient way to be sure your customers are staying compliant to all of their prescribed medications 12 months out of the year.
4. Enable contactless packaging and verification.  
With traditional manual medication packaging, pharmacists are in contact with hundreds, if not thousands, of prescriptions every day. In today's climate, contactless operation is essential to reducing the spread of germs. Multi-dose packaging and pouch verification machines can package and verify medication automatically. Pouch Verification Machines analyze the size, color, shape, and number of each medication in every pouch quickly, accurately, and risk-free.
In addition to minimizing risk and hands-on interaction with medications, automated machines cut down the time needed to manually dispense and verify each prescription. Research from The Journal of the American Pharmacist Association showed that pharmacists can save more than 46.5 minutes per 100 prescriptions filled compared to the traditional count and pour method. Automating cannot only save your pharmacy time, but can greatly reduce the risk of spreading germs through contact.
Future of automation.
What impact will pharmaceutical automation have on the future of pharmacy? With advanced technologies and automated equipment growing more efficient, pharmacies and their professionals are quickly learning that they can't afford not to automate. Community pharmacies will become cleaner, safer, and more efficient as technology continues to evolve — and lowered costs of automated systems put automation at reach for even the smallest of pharmacies.
By offering touch-free service, social distancing capabilities, efficiency and improved patient adherence, packaging automation will benefit pharmacies today, tomorrow, and in the future. While we don't know when the next world crisis will occur or when COVID-19 will subside, packaging automation is the next step to running a healthcare facility that can withstand the unexpected.
Sign up for the Packaging Digest News & Insights newsletter.
You May Also Like
---