A prescription for success
A prescription for success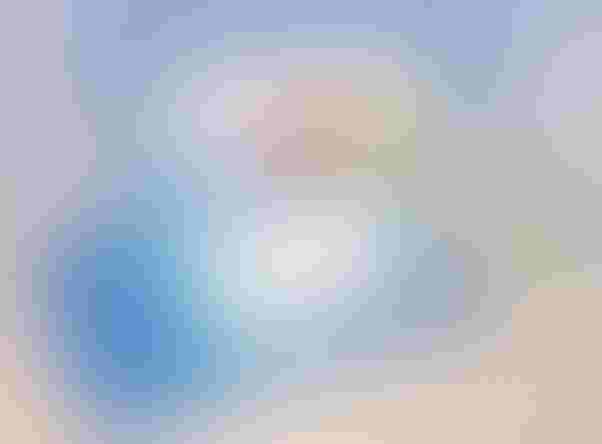 MeadWestvaco Shellpak packaging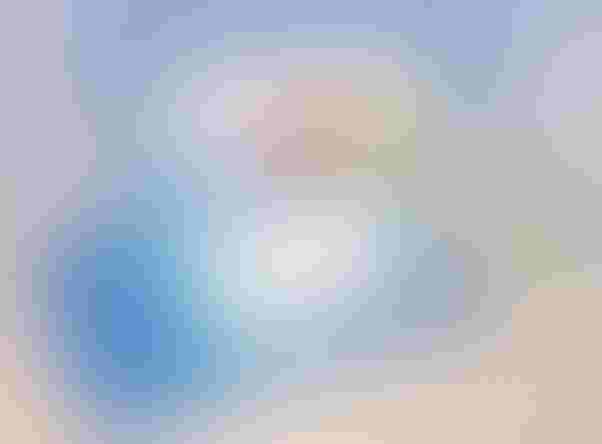 MeadWestvaco Shellpak packaging
The chemical makeup of a prescription drug isn't the only factor determining the health of a patient-the drug actually needs to be used to have an effect. As former Surgeon General C. Everett Koop once observed, "Drugs don't work in patients who don't take them."
"It's amazing how significant the problem of non-adherence is. Medication-taking is a complex, multi-dimensional behavior," says Dr. Barbara Zedler, chief medical officer with the life sciences research consultants Venebio Group LLC. "It's been studied extensively, with researchers trying to fi gure out why people take or don't take prescriptions. It's a frustrating problem."
A study published in the June 2011 scientific journal Clinical Therapeutics finds that the way a medication is packaged can have a significant impact on whether patients take it as prescribed. The research project-commissioned by MeadWestvaco's MWV Healthcare division and conducted by Venebio Group-determined that use of calendar blister packaging (CBP) had a significant positive influence on patient prescription refill behavior, boosting the likelihood that patients would adhere to their prescription schedule as prescribed.
The CBP at the center of the study, titled A Pharmacoepidemiologic Analysis of the Impact of Calendar Packaging on Adherence to Self-administered Medications for Long-term Use, is MWV Healthcare's Shellpak. Originally launched in 2006, the packaging consists of a thin, injection-molded shell made of high-impact polystyrene, protecting a CBP of pills inside. A push-button function keeps the package child resistant while enabling seniors and other patients with compromised dexterity to easily access the blister pack inside. Pharmaceutical manufacturers can customize the package with graphics and text, according to their marketing and branding needs.
According to Stacy Buchanan, global marketing manager with MeadWestvaco, the company had seen some success with the packaging but was looking to determine the product's precise effect on the lives of patients, as well as ways that it could be improved.
"As with many of our packaging innovations, we try to include the voice of the consumer," Buchanan says. "We focus on the spaces around people's lives, to help them take the medication the way they're supposed to."
Getting started
Venebio Group began working with MWV Healthcare at the end of 2009. The goal, according to Zedler, was to develop a scientific base ofevidence clarifying whether or not Shellpak had a positive impact on patient adherence. Zedler says that adherence-promoting packaging has been around for decades, first rising in prominence in the U.S. when it was mandated for birth control packaging in the 1960s. However, to date the packaging has been used only sparingly with other drugs dosed daily to treat chronic conditions.
Zedler's team examined scientific studies regarding calendarized prescription packaging used around the globe. The variety of packaging configurations examined included conventional plastic multi-day pill boxes and calendar blister packaging.
"We found evidence that calendar packaging-particularly when paired with other reminder strategies-helps improve adherence. However, there weren't a lot of rigorous studies, and none with Shellpak," she says.
According to Zedler, the next step in the project was to study Shellpak in a "scientifically rigorous" fashion, to evaluate its real-world effectiveness when compared with conventional bottles of loose pills. Findings showed that Shellpak improved patient adherence, Zedler says, especially among patients who had been having problems sticking to their regimen when their drug was packaged in bottles. She adds that patients newly using a particular drug also were more likely to adhere to their regimen when it was packaged in Shellpak, as opposed to conventional prescription bottles.
"What we found was that the use of Shellpak alone-even without any instructions by the pharmacist regarding the package, or any explanation on why it was changed-was associated with a significant improvement in patient adherence and patient refi ll," Zedler says. "That's exciting to me as a physician."
Since Walmart Stores Inc. has adopted Shellpak in its network of pharmacies, researchers decided to hone in on adherence to one particular variety of drug dispensed at the retailer. They compared adherence to the dosing regimen of lisonopril and enalapril, commonly prescribed for treatment of hypertension and congestive heart failure. The study compared when a drug was dispensed in a vial, then compared the figures to patient behavior after the same drug was placed in Shellpak. Results showed that the use of Shellpak improved a patient's tendency to stick to the drug regimen, and to keep up with regular refills.
A closer look
In addition to the study reported in Clinical Therapeutics, MWV Healthcare has performed its own consumer research-including one-on-one, in-depth interviews with current patients-to garner further information about the effectiveness of Shellpak and other packaging offerings. Buchanan tells of one female patient whom the company had contacted for input, requesting that she come into their offices and bring along her current medications to discuss how she used and interacted with the packaging.
"She brought in a Shellpak she'd received," says Buchanan. "She was frustrated because she couldn't figure out how to get it open. The package had no opening instructions. The moderator went to pull out the packaging, pushed the button and a lightbulb went off in the woman's head."
Buchanan reports that the company has made improvements to the Shellpak configuration since its initial release, such as adding simple opening instructions. In addition, the company is looking into ways to improve the package's sustainability, like reducing the amount of plastic. And David Dwyer, vp of marketing for healthcare at MeadWestvaco, says that while the company initially focused on giving Shellpak a high level of child resistance, the company has since worked to make the packaging more accommodating to seniors.
"We have since worked with the ergonomics department at North Carolina State University and with the Arthritis Foundation to better understand limitations of people with hand or wrist arthritis, reduced strength or other restrictions that often follow with aging," Dwyer says.
Buchanan adds that while the packaging might not be intuitive, and while patients that are changed over to Shellpak from a more conventional vial could possibly bristle at the shift, most react positively once they realize the positives.
"When people start to understand the benefit of the packaging and how to open it, they find it can really help them," she says.
Forging ahead
According to Buchanan, acceptance of the Shellpak CBP is increasing in terms of consumer acceptance, and the company is seeing patients becoming more familiar with it and increasingly integrating it into their medication-taking routines. It is also becoming more familiar to medical community and pharmaceutical companies. The ease with which the packaging can be incorporated into a production operation is also helping improve the packaging's popularity.
"Many of our packs have been designed to run with only minor modifications to an operation's standard equipment," says Buchanan. "They can be run in-house or a client can go with a contract packager-it depends on the customer and what sort of equipment they have."
Dwyer says the company will continue to look at ways to improve Shellpak and other pharma packaging, to ensure patient needs are met.
"With a laser focus on insights-centric innovation, we strive to constantly evolve our current packaging, as well as develop novel solutions that drive adherence for patients and return on investment for our customers," he says. "We are now concentrating on making our packaging even more environmentally friendly, easier to open and dispense pills, while still maintaining the highest levels of child-resistance and a better fit with patients' on-the-go lifestyles."
Research guides creation of preservative-free pump

MeadWestvaco Preservative Free Pump Topical
In February 2011, MeadWestvaco's MWV Healthcare division released its Preservative Free Pump Topical (PFP T) on a sample basis. Designed to ensure germ-free application of topical treatments, the new product is based on proprietary research of patients, physicians and pharmacists.
According to Chris Hall, vp and managing director of MWV Healthcare's Medical Plastics unit, "When offered a choice, patients and healthcare professionals prefer a preservative-free formulation. We are expanding the range of preservative-free pumps to meet consumer demand for preservative-free formulations."
The pump features a five-fold mechanical protection system, with a non-return valve next to an orifice bore, and another non-return valve in the metering chamber. It also has a filter element to provide the container with contamination-free ventilation, locked actuator and sealed air path during storage. The design is important in keeping the integrity of preservative-free medications from being compromised by microbes and other contaminants.
Rosanne Smith, marketing manager with MWV Healthcare, says because the company is highly concerned about ensuring their products offer the best possible result in meeting customer needs, they are diligent about seeking input from medical professionals and end users. Creation of the PFP T stems from extensive interviews with doctors, pharmacists and the patients benefi ting from their use. One aim of the research was to determine if preservative-free packaging was highly desirable.
"We found that, overwhelmingly, there was a preference for preservative-free products," Smith says. "If we gave some background information, they'd choose preservative-free. If we supplied them with more information about the capabilities, they'd choose preservative-free even more frequently." She adds that the preference for preservative-free products is shared by medical personnel and patients alike.
Smith says the PFP T packaging is suitable for use in hospital and clinical environments, where microbial contamination is a signifi cant concern. It currently is made in MeadWestvaco's production facility in Hemer, Germany. At this site, the company partners with pharmaceutical companies to copack their products.
More information is available
MeadWestvaco, 804-444-1000.
www.meadwestvaco.com
Venebio Group LLC, 877-344-4347.
www.venebio.com
Sign up for the Packaging Digest News & Insights newsletter.
You May Also Like
---