Cold-sore remedy gets packaging relief from theft
Cold-sore remedy gets packaging relief from theft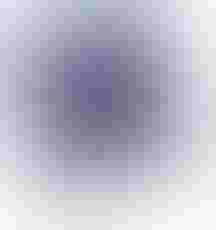 Merix Pharmaceutical Corp. has made a change to its retail packaging for RELEEV(TM) 1 Day cold-sore treatment to prevent theft. The award-winning BlisterGuard(R) security package from Colbert Packaging (www.colbertpkg.com) is helping Merix thwart tampering and pilferage. The new package is now being distributed nationally at Walgreens and Kmart stores, with broadened retail distribution planned for 2007. The cold-sore medication has proven to relieve the painful symptoms in one day.
Although expensive, RELEEV has an impressive following. But its higher price subjects it to pilferage, and theft has been a problem. The tube of product can easily fit into a pocket or a purse if the outer carton containing the tube is breached, says Dori Squires, vp of Merix. "We moved forward with the plan to improve tamper-evidence for our packaging," she says. The paper-based BlisterGuard package is highly printable, enabling a manufacturer to present the product on-shelf effectively. BlisterGuard is made of International Paper's (www.internationalpaper.com) Everest(R) Safe-Pak foldover board, a heat-sealable, bleached stock, laminated with a multilayer, high-strength film from Valéron Strength Films (www.valeron.com) for tear-resistance.
Sign up for the Packaging Digest News & Insights newsletter.
You May Also Like
---