Cosmetics packaging business strong at HBA Global
Cosmetics packaging business strong at HBA Global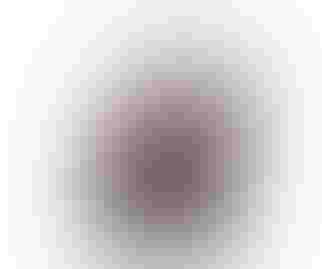 Betsey Johnson perfume packaging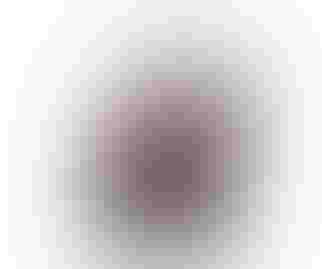 Betsey Johnson perfume packaging
With more than 81 percent of the HBA Global audience influencing the purchase of products and services for brand development of cosmetics, fragrances, personal care and skin care lines, the atmosphere at the event was all about business. More than 16,615 health and beauty professionals converged under one roof to source new suppliers, gain knowledge on industry trends, and develop new business relationships. Boasting a 4 percent increase in attendance, the recently concluded HBA Global took place from June 19-21 at the Jacob K. Javits Convention Center in New York.
All the major brands were in attendance including Avon, Coty, Estee Lauder, L'Oreal, Revlon, Procter & Gamble, LVMH, and Unilever. In addition, HBA Global was an important forum for many emerging and niche brands and remains unmatched in providing information and resources needed to get new products to market.
"HBA Global has truly helped in the growth of my business by providing a number of useful resources, such as education, an array of exhibitors and a great place to network with my peers," said Tonya Tko, Manager, TKYOSKIN.
Attendees cited finding new suppliers a top objective at HBA Global and the event had a wide range of business services related to product and packaging development. More than 15 countries were represented as international resources with the majority from the United States.
"HBA Global is a great show for San-Mar Labs because it provides an excellent venue and a central meeting location to meet and greet current and new customers in a condensed couple of days - making it more than convenient to do business," said Frank Penna, Vice President, San-Mar Laboratories Inc. of Elmsford, NY.
Several new features were added to the HBA exhibit floor and were popular among attendees. Innovation Pavilions in Anti-Aging Skincare, Eco & Sustainability as well as Tubes attracted more than 70% of the HBA Global audience.
"The Tube Council decided to participate in HBA Global as a valuable venue to further our goal of positioning tubes as the packaging container of choice and communicate the new Innovations offerings from our members. The event met our expectations and provided a great forum for Tube Council members to interact with packaging decision-makers and product managers from a wide range of beauty and personal care companies," said Ted Sojourner, Regional Vice President, Essel Propack.
The launch of the SPLASH Pavilion, featuring 30 emerging brands, added excitement and buzz to the exhibit floor. More than 40 beauty bloggers and press took part in a media tour and many attendees visited the area to discover and test new finished goods.
Kim Spadaro, Founder & Creative Director of Spadaro Luxury Fragrances, one of the juried brands that participated in SPLASH commented, "the contacts are endless and new vendor relationships established will certainly be long lasting and great partnerships as my line grows. The press tour was done efficiently and effectively. I can't sing enough praises for what a great job was done with organization and placement."
The educational component of HBA Global delivered a comprehensive learning experience for cosmetic, fragrance, personal care and skin care brand manufacturers. Covering the entire spectrum of product development, the conference had more than 60 sessions that included best practices and interactive classes on brand management, consumer engagement, skin care, naturals and organics, packaging and design, ingredients and other hot topic areas.
Key sessions for HBA Global conference attendees this year were: Megatrends Driving Beauty Innovations; New Perspectives in Beauty Retailing; The Personal Touch: The Relationship Between Brand Transparency and Success; Product Development for Brand Managers: Understanding Technical Thinking; Unlocking Creativity for Packaging Innovation; Social Influence in Skin Care and Beauty; Devices: The New Frontier for Skincare and Personal Care; and Anti Aging 2: Synergies, Peptides and Beyond: Turning Back the Clock.
The HBA VIP Program continued to draw buying teams from major brands and niche players with an on-site VIP Lounge conducive to doing business. An increase number of VIPs came from Amway, Avon, Bare Escentuals, Benefit Cosmetics, Bliss, Chanel, Clinique, Colgate Palmolive, Coty, Elizabeth Arden, Fresh, InterParfums, Johnson & Johnson, Kate Somerville, La Mer, Lord & Taylor, Maybelline, Nordstrom, Nu World Beauty, Shiseido, Unilever, Victoria Secret's Beauty and Zotos International to name a few.
With networking opportunities and discovering new innovations a key attraction for HBA attendees, the event also offered and showcased these areas of interests:
•Vivastream and new show app allowed attendees and exhibitors to connect online by interests in like-minded topics and enhanced personalised interactions.
•Opening Keynote Panel, led by Jane Larkworthy, Beauty Director, W Magazine with candid insight from color cosmetic favorite, Deanna Kangas, CEO, Stila Cosmetics, make-up artist and entrepreneur Sonia Kashuk, hair care innovator Jim Markham, Founder and CEO, ColorProof, Evolved Color Care, and fragrance powerhouse, Catherine Walsh, Senior Vice President, Coty Prestige.
•Best-selling crime series author, Linda Fairstein, receiving the annual HBA Positively Beautiful Award for her work on behalf of Safe Horizon (www.safehorizon.org)
•Design Hot Spots featuring outside the norm creativity and ideas from a leading floral, jewelry and fragrance designer.
•20th Anniversary & Industry Awards Celebration, hosted by lifestyle and beauty expert, Lady Emmy, and the presentation of the International Package Design Awards (IPDA), and attendees' choice for exhibitor new products and the best of SPLASH.
•Trends Spot Theater providing unique perspectives from those on the forefront of brand success including make-up demonstrations by cosmetic and celebrity makeup artist, Eve Pearl; "The Eyebrow King," Damone Roberts; Aging Backwards' Jackie Silver; 2013 Color Forecast and more fresh insight.
In 2013, HBA Global Expo & Conference will take place June 18-20, again at the Jacob K. Javits Convention Center.
Source: HBA Global Expo & Conference
.
Sign up for the Packaging Digest News & Insights newsletter.
You May Also Like
---