HBA Global preseents its first virtual trade show for the beauty & personal care industry
HBA Global preseents its first virtual trade show for the beauty & personal care industry
A technologically advanced and interactive virtual trade show for the beauty and personal care industry will take place on Wednesday, Sep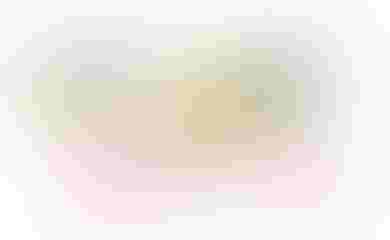 HBA.jpeg
tember 21, 2011. Produced by HBA Global Events, the leading source for cosmetics, personal care, fragrance, and skin care new product initiatives,
HBA Re-Connect
will spotlight the latest innovations from top suppliers and on-trend content from industry experts. 
This free-to-attend interactive online event for manufacturers of beauty and personal care products will use video, animation, digital effects, real-time chat and social media to give visitors the experience of a real trade show. Featured at HBA Global Re-Connect will be:

•Exhibit Hall-showcasing top suppliers latest innovations and new products. Attendees will be to talk to company representatives and view as well as access current information on their product and service offerings
•Auditorium-presenting day long educational programming on the latest insight and strategies for product development success

•Networking Lounge-creating a real-time meeting place for attendees to chat with industry peers and share information and exchange ideas.

•Resource Center-providing a searchable database where attendees can source new packaging, raw materials, ingredients, and private label innovations and services from participating suppliers.
"TricorBraun is very excited to be a founding sponsor of the HBA Re-Connect virtual trade show. The idea aligns with our goals of connecting with our existing and future customers via the latest technology," said Suzie Fenton, Director of Marketing, TricorBraun. "The show also has a very low carbon footprint. There is no need to ship equipment, booth supplies or travel to and from the show." 

Kicking off the trend leading conference program will be "Creating a Successful Beauty Brand," with case studies of successful strategies and insights from those who have played crucial roles in guiding brands to the positions they hold today including a presentation by Anna Blasco Salvat, Vice President of Marketing, Art Deco-one of Europe's leading prestige cosmetic companies. Other presenters in this taped "Best of HBA Global" video series include Donna Barson, Founder, Barson Marketing Inc.; Jill Dunk, Founding Partner, Mama Mio and Jane Park, CEO and Founder of Julep.

"The Global Flexible Packaging Market," will have Dr. Benjamin Punchard, Head of Global Packaging Resources for Euromonitor International looking at global markets for beauty packaging, including flexible packaging product trends, category and country performance as well as forecast performance by geographic regions including emerging and developing markets.

TricorBraun will present a live webinar on "Sustainability First Steps - Simpler Than You Think," led by Suzie Fenton, Director of Marketing. She will discuss proven ideas for lowering a packaging's carbon foot print. After her presentation attendees are invited back to the TricorBraun booth for more in-depth information and solutions.

"Digital Age: New Media for Reaching New Markets," will discuss successful online marketing strategies that engage consumers. Attendees will learn what tools and skills are needed to market new products and brands in the digital age. Presenters in this taped video session include Jamie Cid, Co-Founder, BEAUTEGY.com; Parham Aarabi, Founder and CEO, Modiface; Ric Dragon, CEO, DragonSearch; and Ron Robinson, Founder, beautystat.com. 

An exciting new session at HBA Re-Connect will be presented by Alisa Marie Beyer, Founder & Creative Director, The Beauty Company; "Creating Hollywood's Backstage Beauty Secret: The Story of Jabot Cosmetics." She will give the inside scoop on how the new "Young and the Restless" inspired cosmetics, skin care and fragrance brand. was conceived and launched.

Discovering what women want from their beauty and personal care products and how to make them have a permanent emotional investment with the brand will be shared in the final session: "What Women Want: Connecting with the Consumer." This taped video will feature Lady Emmy, Beauty Expert; Jim Joseph, President, Lippe Taylor; Celeste Hilling, CEO and Co-Founder, Skin Authority; and Donna Sturgess, President, Buyology, followed by a live Q&A with this informative panel.

Suppliers in the HBA Re-Connect Exhibit Hall include Ampacet, Auraline Beauty, The Beauty Company, Beauty Packaging, Brad-Pak Enterprises, Cosmetic House International, Euromonitor, Global Packaging Inc., HAPPI, Mariposa Labs, OraLabs, PHCP Inc., TricorBraun along with HBA Global Events. 

The HBA Honest Beauty Breakout Brand will also be announced during the HBA Re-Connect. The HBA community was able to vote for their favorite brand of the year that was spotlighted in the HBA Honest Beauty Blog by Mary Palmieri from October 2010 through July 2011. The Honest Beauty blog can be viewed at: http://www.hbaexpo.com/blog.

Registered attendees to the HBA virtual trade event will also gain on-demand access to the information for up to six months after the event and are eligible for giveaways and prizes for participating. For more information and to register for free to HBA Global Re-Connect go to: http://www.hbaexpo.com/reconnect or call 609-659-7617.
About HBA Global Expo & Conference

HBA Global Expo & Conference www.hbaexpo.com produced by UBM Live, is the most important product development source-from concept to market-for the cosmetics, personal care, skin care, fragrance and wellness industries and features a comprehensive educational program and exhibits floor with attendees coming from the top prestige, mass and emerging beauty and personal care brands worldwide. The in-person HBA Global Expo & Conference is co-located with the New York Spa & Resort/Medical Aesthetics Expo (www.spaandresortexpo.com) and will take place June 19-21, 2012 at the Jacob K. Javits Convention Center in New York. Connect with the HBA Global communities on Facebook, Linkedin and Twitter.
Sign up for the Packaging Digest News & Insights newsletter.
You May Also Like
---