Ingenious CR Closure Unlocks with One Finger
Ingenious CR Closure Unlocks with One Finger
The cleverly designed Pop & Click from Drug Plastics uses 65% less plastic than a standard 38-mm push-and-turn, child-resistant (CR) cap.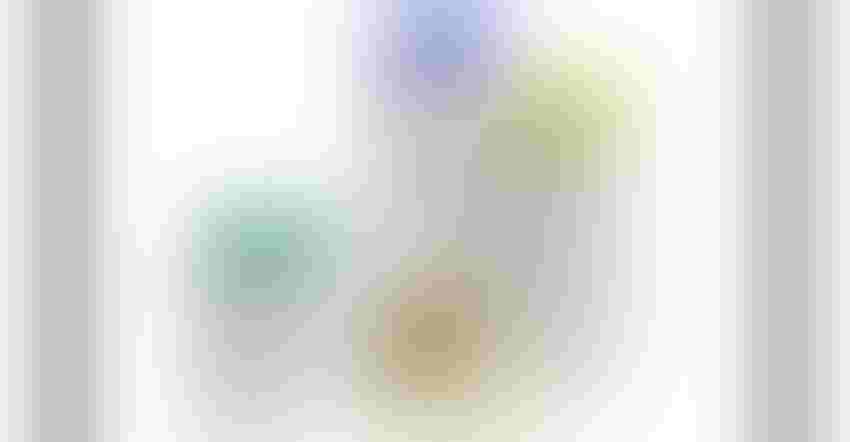 Image courtesy of Drug Plastics
One of the most novel closure options you'll see was on display in the West Hall booth of Drug Plastics during Pack Expo Intl. October 23-26 in Chicago.  
The Pop & Click cylinder bottles stood out in the booth due to the uniquely design, attention-getting child-resistant (CR) closures. The polypropylene (PP) cap resembles a round flower with small petal-like "fingers" around the perimeter.
To open, the mounded center of the cap is pushed down with finger pressure. That movement lifts and unlocks the small fingers so the closure can be removed; without the pressure, the fingers grasp around a narrow lip molded along the bottle's rim.
It's the clever combination design of the closure and bottle finish that makes it work.
Universal design centers on one-handed opening, but the Pop & Click goes one step further with the single-digit operation.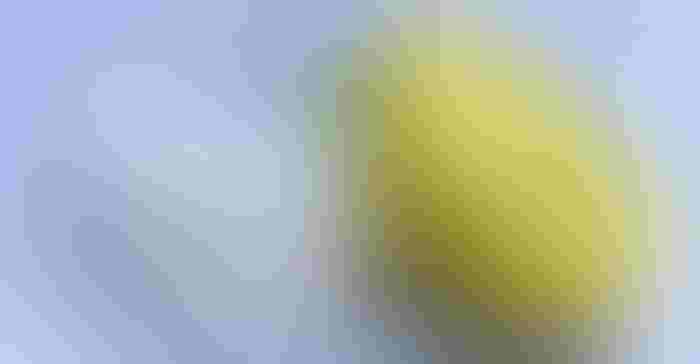 Drug Plastics reports that seniors and other consumers who lack single-finger strength to open the closure can push down with an elbow.
To re-engage the cap, the user pushes the cap center back to normal and affixes it back atop the bottle with a pleasing "snap" for confirmation.
The closures are available as standard with an induction-sealed thermoplastic elastomer (TPE) liner; an heat-induction liner is optional.
The high-density polyethylene (HDPE) bottles are available in stock sizes of 60-, 100-, and 120-cc volume. The bottles can also be manufactured using post-consumer recycled (PCR) HDPE.
Beyond the remarkable design and convenience, the one-piece Pop & Click closures use 65% less plastic than a comparable industry-standard 38-mm push-and-turn closure.
Overall and depending on bottle size, the total packaging can reduce plastic by 22% to 27%.
A Canadian company is using a small size of Pop & Click packaging (shown above) for cannabis flower.
According to the company, "major pharmaceutical companies" are already interested in the new size options. Drug Plastics is also working with capping machinery companies to permit high-speed production volumes.
Sign up for the Packaging Digest News & Insights newsletter.
You May Also Like
---