Nutraceutical drink uses golden, slimline cans to attract 'Sunlovers'
Nutraceutical drink uses golden, slimline cans to attract 'Sunlovers'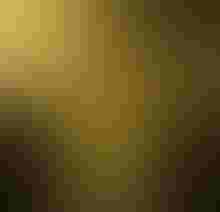 Sunlover slimline can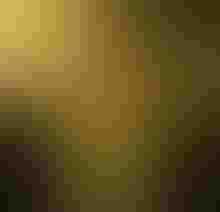 Sunlover slimline can
Portuguese company Sunlover has launched a beauty drink which is said to improve the drinker's skin and tan. The product is the latest in a line of nutricosmetic food and drink launches to hit the market. However, Nestle's recent decision to remove its nutraceutical brand, Glowelle, from sale, perhaps suggests that these products still have some way to go to achieve consumer acceptance.

Sunlover, the brainchild of Portuguese entrepreneur Artur Tavares, is a new cosmetic drink which has been developed with Spanish beverages company Inbesa. The product, which was launched in
Portugal in May, is designed to provide "beauty from within" through ingestion rather than external treatment. Containing beta-carotene, vitamin A, and amino acids, Sunlover is claimed to promote skin nourishment and tanning and to provide a healthy complexion.

The product was launched in 250ml slimline cans supplied by packaging manufacturer Rexam and features a distinctive golden print. By selecting a similar shape and size of can to that used for Red Bull, Sunlover hopes to make a similarly strong impact among its key target market.

Sunlover is the latest entrant among a growing band of nutricosmetic food and drinks to have hit the market in recent months. Other companies which have tested the market include Mars with its Dove Beautiful vitamin-enhanced chocolate, and Frutels with its Acne Care in a Chocolate offering. The concept of beauty foods has proven particularly popular in Brazil, where according to Datamonitor research 63 percent of consumers found the products to be appealing, compared to typical approval ratings of 35-40 percent in Europe.

Indeed, consumers' views seem to be somewhat polarized when it comes to beauty foods and drinks. Datamonitor research conducted in 2010 shows that 44 percent of consumers across 20 countries found the concept to be either "very appealing" or "somewhat appealing," with 51 percent believing that it is "not appealing."

Such results may go some way towards explaining Nestle's recent decision to remove Glowelle from the market. This product was launched as a fortified water drink, containing vitamins and anti-oxidant properties which enhance skin health and tackle aging. Although the brand proved to be popular - gaining nearly 7,000 Facebook "fans" - a high E5 price tag led to its withdrawal. However, the company has stated that it is developing the next generation of Glowelle products.

A UK launch is expected to serve as a bridgehead for an eventual Europe-wide launch. While it could be argued that beachgoers of the Copacabana and the Mediterranean may not need much tanning assistance, the same cannot be said of Northern Europe. It remains to be seen whether consumers will be able to overcome their suspicions about whether the product can match its claims.
This article is distributed by Datamonitor via Acquire Media.
Sign up for the Packaging Digest News & Insights newsletter.
You May Also Like
---