Packaging sales to hit $133 billion by 2017
Packaging sales to hit $133 billion by 2017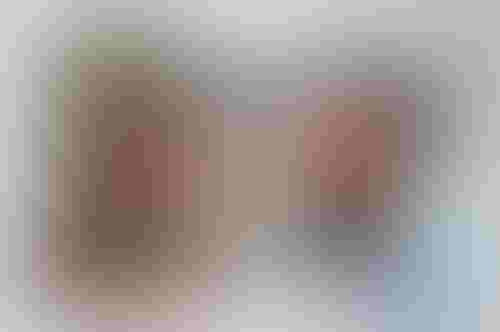 2012 DuPont Award winners group
2012 DuPont Award winners group
Emerging retail developments present a huge opportunity for the paperboard and packaging market over 2012-2017. The industry witnessed good growth during 2006-2011 and is expected to reach an estimated $133 billion in 2017, growing at a CAGR of 5.3% over the next five years.
Lucintel, a leading global management consulting and market research firm, has analyzed the global paperboard and packaging industry and offers its findings in its comprehensive research report, "Global Paperboard and Packaging Industry 2012-2017: Trend, Profit, and Forecast Analysis."
The global paperboard and packaging industry is a segment of the global paper and packaging industry. This report covers four geographic regions: North America, Europe, Asia Pacific (APAC), and Rest of World. During 2006-2011, APAC emerged as the highest growth potential region driven by increased income levels and urbanization. The region continues to dominate the industry and is expected to retain its leading position during 2012-2017.

Lucintel has identified the major growth challenges that the industry faces including availability of substitutes such as plastic and glass, enhanced environmental regulations, and volatility in raw material prices. Increase in income levels, rising middle class, and industrialization and urbanization are industry growth stimulators.
Environmental guidelines, changes in raw materials supply, and energy and transportation costs greatly affect the industry. APAC's increasing market share in world trade and rapid industrialization in emerging economies are likely to boost the region's demand for paperboard and packaging.
This Lucintel market research report provides an excellent understanding of recent industry scope, global macroeconomic trends and forecasts, relative market attractiveness by region, and annual industry trends and forecasts. The study includes a Porter's Five Forces Analysis, recent product launches, and M&A activities that determine regional and segment opportunities, overview of the competitive landscape, and profitability analysis of major industry players.
This study provides up-to-date information on market share, profit margins, capabilities, and strategies of industry leaders. The report helps current suppliers realistically assess their capabilities, strategies, vis-a-vis leading competitors. It is designed to provide executives with strategically significant competitor information, data analysis and insight, critical to the development and implementation of effective marketing and sales plans.
For a detailed table of contents and pricing information on this timely, insightful report, contact Lucintel at +1-972-636-5056 or via email at helpdesk(at)lucintel(dot)com. Lucintel provides cutting-edge decision support services that facilitate critical decisions with greater speed, insight, and cost efficiency.
Lucintel has started Live Chat in its Web Site to answer visitors' questions in real time with precision. Visitors can either chat with our experts or call them free of cost through Live Chat to get assistance about what they are looking for from Lucintel.
Source: Lucintel
.
Sign up for the Packaging Digest News & Insights newsletter.
You May Also Like
---