Risks and rewards of connected devices to be explored at Pharmapack 2017
Risks and rewards of connected devices to be explored at Pharmapack 2017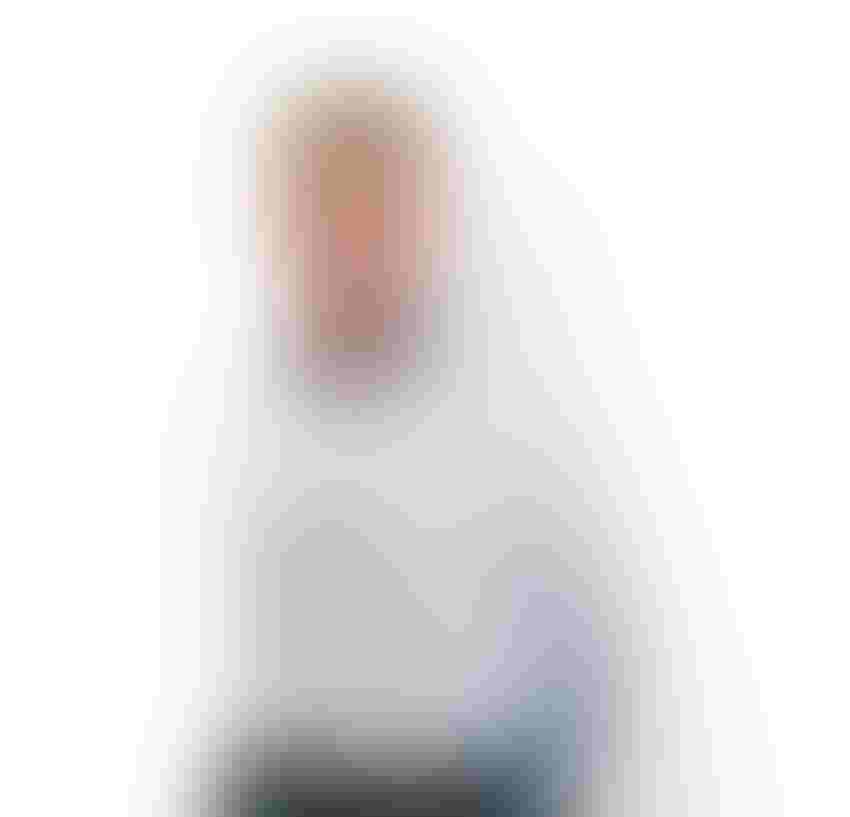 Connectivity can help educate patients, but there are some risks, says Tony Smith, electronics engineer, specialist medical product manager for DCA Design International Ltd.
Interest in connected health devices is growing given the potential for generating and storing meaningful data, but pharmaceutical and medical device companies do face some challenges in development and security.
Tony Smith, electronics engineer, specialist medical product manager for DCA Design International Ltd., sees several benefits to connected health devices, so for successful development, he urges healthcare product companies to become aware of all the "risks and rewards" before proceeding with a connected device. He'll be speaking at the upcoming Pharmapack conference titled "Why we need to think differently about connectivity" on February 1.
"The presentation will highlight fundamental differences between connected consumer products and their medical counterparts," Smith tells PMP News. "It will bring attention to some potential pitfalls when developing connected medical devices and will discuss ways to avoid them."
Smith has been designing and developing electronic devices and instruments for more than 30 years, and he has been managing medical and scientific sector projects at DCA for the last 5 years.
PMP News asked Smith a few questions on connected devices and what Pharmapack attendees can expect to learn from his presentation.
PMP: How can connectivity help patients?
Smith: Connected pharmaceutical devices offer patients and health-care professionals (HCPs) a broad range of opportunities. Perhaps most obviously, they can support patients in gaining and maintaining compliance with a prescribed treatment regimen through features such as dose reminders linked to electronic diaries and automatic recording of dose history. When shared with HCPs, this data can provide insights to inform a regimen change, or to help identify ways in which unwanted side effects might be minimized. Connectivity can also help educate patients on their condition, their treatment, and the correct use of their device. In some circumstances, connected devices might provide opportunities to assist or advise patients in a medical emergency.
PMP: What types of drug-delivery devices lend themselves to connectivity?
Smith: Drug-device combinations that require regular self-administration of user-selected doses are likely to provide opportunities for connectivity to help improve compliance.  Therapies in which strict regimen adherence is critical to long-term health and where the treatment is complex, uncomfortable, or invasive may benefit in particular. 
Because the electronic components required for connectivity are still relatively expensive, reusable delivery devices with replaceable drug containers lend themselves well to connectivity, though this can be a less important consideration for very high value drugs.
PMP: Why is developing a connected pharmaceutical device a challenge? How should pharma companies proceed? How can DCA Design help?
Smith: There are many challenges in developing connected pharmaceutical devices. Some result from the speed at which connectivity technologies and associated communications infrastructure are advancing.  Because this technology is driven by fast-moving consumer markets, it is outpacing typical drug-delivery device development lead times as well as associated medical device standards and regulations. The longevity of the technology is often less than the required lifetime of a medical device, and this creates problems in ensuring that devices remain relevant, supported, and serviceable. 
Stakeholder needs and use scenarios are not always well understood for connected pharmaceutical device applications. As with any development, it is essential to establish a clear value proposition before embarking on the creation of a new connected system. It is important to recognize that adding connectivity to an existing drug-delivery device may fundamentally change the way in which patients and HCPs interact with it. This can of course create major advantages, but may also bring new hazards and error scenarios.
As a major product development company working across a broad range of market sectors, DCA is well positioned to help pharmaceutical companies navigate these challenges. Our experienced multi-disciplinary team comprises researchers, usability specialists, electronics, software and mechanical engineers, as well as industrial designers. We have a proven track record of developing robust designs that have become highly commercially successful products for our clients in diverse global markets.
PMP: What are the security concerns?
Smith: Security breaches can be of much greater concern for medical devices than some consumer products. Not only is the integrity and privacy of patient data at risk, but in some scenarios, device safety and efficacy may be compromised. Because they are reliant on the same technology infrastructure, pharmaceutical devices must co-exist robustly in a connected ecosystem that is shared with consumer products. This makes protecting them against hacking and malware a challenge, but one that can be overcome with careful planning and robust development approaches. 
PMP: What do you hope attendees will do differently after listening to the presentation? 
Smith: We hope that attendees will have a better understanding of the potential risks and rewards of developing connected medical devices and that this will drive them to seek a better understanding of stakeholder needs as a first step on the journey towards to identifying the right system features and appropriate technology for their connected device.
For more details on Pharmapack and Smith's talk, "Why we need to think differently about connectivity" on February 1 in Paris, visit www.pharmapackeurope.com.
There will also be sessions on connected health at the upcoming Medical Design & Manufacturing West 2017 conference in Anaheim, CA. Don't miss:
Panel Discussion: "Understanding Need from the End-User's Perspective" featuring:
Gia Rozells  |  Director, User Experience Desgin, Becton Dickinson
Stephen B. Wilcox  |  Principal, Design Science

Amy Tenderich  |  Founder & Editor-in-Chief, DiabetesMine
Rich Yang  |  Vice President, Corporate Sales and Connected Solutions, Dexcom
Location:  210B
Date:  Tuesday, February 7
and
"Hurdles Intelligent Medical Devices Must Cross to Deliver Conneted Health" 
Rajiv Mistry  |  Chief Strategy Officer, SPK and Associates LLC
Location:  Center Stage
Date:  Tuesday, February 7
Visit MD&M West exhibition and conference for more details.
Sign up for the Packaging Digest News & Insights newsletter.
You May Also Like
---