Solving trials of controlled-temperature shipping
Solving trials of controlled-temperature shipping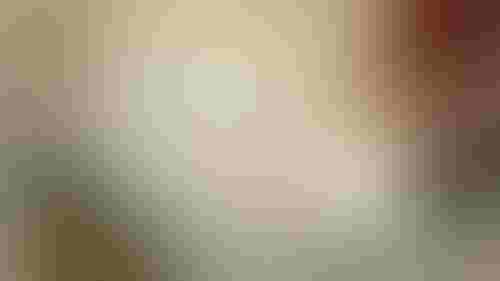 Credo production line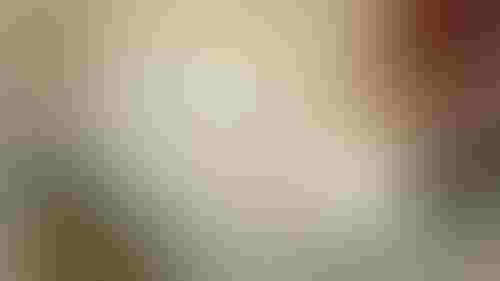 Credo production line

Based in Fargo, ND, CSM is a full-service packaging and labeling company that specializes in supplying investigational medicines, including cancer drugs and supplies for clinical trials. CSM's licensed pharmacists and pharmacy technicians work with a number of large pharmaceutical and biotech companies, hospitals and contract research organizations in the U.S. and around the globe. 

The pharmaceutical and biotech companies that sponsor adaptive trials work in compliance with Food and Drug Administration (FDA) requirements to identify criteria for each study. As studies evolve, patients with particular characteristics are removed, while others are added. Many of the drugs in these trials are being used for the first time ever, so change is a continual part of the process, which usually requires large amounts of excess inventory.

According to CSM's director of operations Bob Albanese, a highly flexible, on-demand packaging and labeling process is the only way to support these kinds of adaptive trials. "Because in many cases we are shipping out the first batch of a new drug that's ever been produced, we have to plan for a variety of change-requests to the dosages and combinations that we prepare for each patient," Albanese says. 

Beyond the preparation that goes into customizing each kit, CSM also faces unique supply chain demands related to distance, time and temperature. The patients participating in these studies live all over the country. For one study, CSM is required to package, label and ship drugs directly to patients within 24 hours. If they miss a dose, it impacts the study. Complicating these tight timelines, the drug is required to be stored at controlled temperatures (2 to 8 degrees Celsius) and is completely unstable at room temperature.
It is difficult to measure the impact of missing a dose. CSM doesn't count costs based on the value of a missed shipment-but rather the larger impact a missed dose can have on the overall study. 

"We're pioneering new treatments that can save lives, so it's safe to say that getting shipments to customers on-time and at the right temperature is beyond mission-critical," adds Albanese.
Need for more reliable shipping

Years ago, CSM worked with a number of third-party logistics providers (3PLs) to ship its products in single use containers featuring gel packs and dry ice insulator systems. These early shipments were fraught with delays, temperature excursions, difficult reverse logistics and non-eco-friendly disposal issues for end-users. 

As its business began to grow, CSM recognized the need for a more reliable shipping process, starting with a reusable thermal packaging system. Albanese conducted an extensive evaluation of passive packaging technologies, which led him to select Credo temperature-controlled packaging solutions from Minnesota Thermal Sciences.

The MTS technology was initially designed to withstand military battlefield conditions, and it has since evolved to become the shipper of choice for pharmaceuticals, tissues, biologics, diagnostics and blood supplies around the globe. Credo's patented technology uses Thermal Isolation Chamber (TIC) technology containing Phase Change Material for specific temperature ranges that ensure consistent temperature performance for up to seven days. 

Once CSM addressed its durability and temperature requirements with the reusable Credo system, the next step was to streamline its delivery channel. "We felt as though Credo was strong enough to send through FedEx or UPS, and we conducted extensive testing that validated that premise," adds Albanese. 

Today, FedEx or UPS visit CSM every day, picking up dozens of Credo shippers and delivering them to patients all around the country. CSM leverages both next day and second day air services, and the reverse logistics are taken care of by the carrier. 

The FedEx SenseAware asset tracking product has been a game changer for CSM-providing real time data to track location and temperature, with light sensors that indicate when a box has been opened by the consignee.

With just 24 hours between shipment and dosing, there's not a lot of wiggle room to send a replacement shipment if something goes wrong. The biggest concern is getting a location or temperature alert on a Sunday evening that would compromise Monday's dose. "But since we've standardized on Credo, we really don't worry about temperature alerts. The margin of error has been less than one percent, compared to a rate that exceeded 15 percent before we started using Credo."

Albanese also points out that most temperature alerts they get are false positives, associated with consignees at hospitals or clinics not turning off the device after the medicine has been unpacked.

Ready for reuse

CSM is getting a high number of turns with each Credo shipper. Beyond durability and performance, Albanese points out a number of efficiencies that CSM has gotten from Credo. 

"We are very careful about what comes into this warehouse. We have obviously got a lot of these boxes coming and going each day, and our staff is well-trained on how to clean the components and get the box ready for reuse. The TIC insulation components are individually interchangeable, which is great because we've got hundreds of them. It is a lot easier to get a Credo Box ready to go than some of the other passive shippers we have used in the past."

When asked if there was anything CSM didn't like about Credo, Albanese offered the following with a laugh: "I suppose the only criticism I have is that our customers really love these things-they think they're the ultimate high-tech coolers for picnics and tailgate parties, so we have to watch them with a close eye..." 

When it comes to costs, and calculating the ROI associated with Credo, Albanese sums things up as follows:
"The cost of the Credo shipper is insignificant compared to the value it provides my customers. In this business, reliability is everything. We cannot replace time. We cannot allow a shipment to fall out of temperature compliance. On weeks when I've sent out hundreds of Credo boxes, I sleep well at night because I know they won't fail. I know they'll arrive intact, at the right temperature. It's hard to put a price on peace-of-mind, and the Credo shipper provides that," concludes Albanese.
.
Sign up for the Packaging Digest News & Insights newsletter.
You May Also Like
---