Unpacking the DSCSA Compliance Extension
Unpacking the DSCSA Compliance Extension
The FDA's grace period of November 2024 doesn't change the implementation deadline. It's just extra time for the industry to dial-in processes already in place.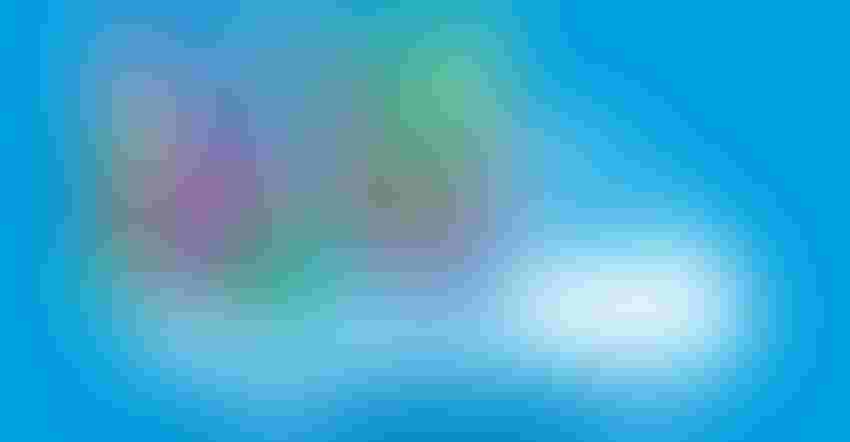 Vaselena / iStock via Getty Images Plus
It's a breather, not a break. The pharmaceutical industry has been gearing up for the November 27, 2023, compliance deadline for the Drug Supply Chain Security Act (DSCSA). To the casual observer, it seems as if the Food and Drug Administration (FDA) has delayed DSCSA implementation once again until November 2024. That's not the case. Let's unpack what's actually going on.
Despite buzz to the contrary, DSCSA implementation should still be considered full speed ahead for readiness in November 2023. At the core of the coming year-long interval is a delay in the enforcement, not the implementation of certain provisions of the DSCSA. The FDA-granted grace period is being termed a "stabilization" phase to allow the industry to fine-tune systems and processes until November 2024. This period isn't an extension but a chance to perfect data and product alignment, preventing potential disruptions as the industry progresses toward compliance.
This postponement is universal, affecting manufacturers, wholesale distributors, dispensers, and repackagers who are all working to meet heightened standards for secure drug distribution.  It underscores the FDA's understanding of the complexities involved in achieving a fully interoperable, secure, and timely electronic data exchange system.
Stakeholders are still expected to continue efforts to establish robust systems and processes that facilitate accurate product tracing at the package level. In its Guidance for Industry, published in August 2023, the feds explain that "while FDA generally expects trading partners to have the systems and processes in place to meet these requirements as of November 27, 2023, we recognize that some technical and operational issues, including issues involving trading partners and other affected stakeholders, may not be fully resolved by that time. The Agency also understands that additional time beyond November 27, 2023, may be needed for systems to stabilize and be fully interoperable for accurate, secure, and timely electronic data exchange."
Pharmacies, data discrepancies and misalignment exceptions.
For pharmacies, this period offers much-needed time to get it right. The sector had been notably lagging in setting up the necessary data connections and on-premises product verification processes required for compliance. The stabilization period provides an opportunity to catch up, ensuring that when enforcement begins in November 2024, pharmacies are not just compliant but are operating efficiently and effectively within the new regulatory framework.
Equally important, the delay allows for a more thorough exploration and handling of data and product misalignment exceptions, a critical issue that has been at the forefront of discussions surrounding the DSCSA implementation. With billions of prescriptions filled annually in the U., even a small percentage of products held up due to data and product discrepancies can have significant repercussions. Stabilization time offers a window to address these concerns, establish the right processes, and foster a smoother transition to the data-driven landscape that the DSCSA regulations seek to accomplish.
Collaborative efforts, industry readiness for DSCSA compliance.
As the industry continues to implement and test interoperable technology solutions during the upcoming year, collaboration emerges as a focal point. Stakeholders, from manufacturers to wholesalers to dispensers, are encouraged to work together to test and refine the systems that will be central to the DSCSA's success. A cohesive approach identifies and addresses gaps, and gauges the industry's overall readiness. Each stakeholder, and there are more (think CPOs, CMOs, CDMOs, 3PLs, Repackagers), plays a crucial role:
• Manufacturers establish product serialization and ship those products and associated data to wholesalers.
• Wholesalers receive products and data from manufacturers, then ship these products (and data) on to dispensers.
• Dispensers receive and validate products and their data, ensuring all match and suspect products are identified.
• All must ensure that every transaction is with an Authorized Trading Partner (ATP).
In a joint letter to the FDA, prominent pharmacy organizations such as the National Community Pharmacists Association (NCPA), the National Association of Chain Drug Stores (NACDS), and the American Pharmacists Association (APhA) emphasized the necessity of a "phased, stepwise approach" to the DSCSA implementation, stating, "We … strongly believe a phased approach would best achieve DSCSA's prescription drug product traceability and security goals while also minimizing the potential for supply disruptions and ensuring there are no interruptions to patient care." This view echoes the overall industry goal of smooth change while keeping the focus on steady medication access for patients.
Technology and the future of drug traceability.
As the pharmaceutical sector gears up for full DSCSA compliance, technological advancements take center stage. The exploration and adoption of innovative technologies, such as blockchain, promise a future where traceability, transparency, and accountability are not just buzzwords but a tangible reality. These advancements are the basis of a secure and resilient drug supply chain and a future in which the alignment of data and products is not just a goal but a well-established norm.
It's never just about compliance; the DSCSA sets a new standard for reliability and safety. Ultimately, this stabilization period aims to ensure that when the time comes, the industry will be ready to uphold standards that enhance the security and efficiency of the nation's drug supply chain.
Steve Tallant serves as Director, Market Development for Systech, where he is responsible for market strategy and the identification and development of new markets.
Sign up for the Packaging Digest News & Insights newsletter.
You May Also Like
---