Walmart launches cosmetics, packaging with star quality
Walmart launches cosmetics, packaging with star quality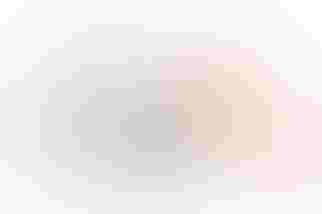 Walmart FLOWER cosmetics
Walmart FLOWER cosmetics
Women no longer have to spend a lot of money to get the quality cosmetics they want and deserve. Today, Drew Barrymore, Walmart and Maesa announced the launch of FLOWER, an exclusive cosmetics line custom formulated with the same quality ingredients found in department store luxury brands, but sold for a fraction of the price. The portfolio consists of more than 181 eye, face, lip and nail products ranging from $4.98 to $13.98, and were made available in more than 1,500 Walmart stores and on Walmart.com at the end of January.
Actress, Producer, Director and former Co-Creative Director of her own CoverGirl campaign (2007-2012), Drew Barrymore has a true passion for makeup. FLOWER encompasses Drew's favorite cosmetics that she's used throughout her career. She comments, "I have grown up in a make-up chair. I loved watching women in this aspirational environment. But it was and always will be important to me to send messages of empowerment. And on a business level, I wanted to give women the finest formulas. They deserve to have that level of quality, and I wanted to be the brand that delivers that to them."

"Today, too many women overpay for quality makeup or make a unnecessary extra trip to a department store to purchase their cosmetics," said Carmen Bauza, vice president of beauty and personal care at Walmart U.S. "This partnership will save our customers time and money. FLOWER is the premium cosmetics line our customers have been asking for, and is the newest addition to Walmart's broad assortment of beauty products that help women feel beautiful at a great value."
After 15 years in business, Maesa, a leading creator and manufacturer of exclusive beauty products, is ushering in a new era with the launch of FLOWER. "Drew has brought her passion and knowledge of premium cosmetics to FLOWER," Petra Tucker-Moss, Senior Director of Product Development & Marketing at Maesa. "Her first-hand knowledge of luxury cosmetics allowed Drew and Maesa to collaborate and develop a makeup line that delivers on its promise of bringing premium quality make-up to mass."
Through a revolutionary business model, FLOWER has formulated products and designed packaging at the same level as prestige brands. As an owner of the brand, Drew takes pride in promoting FLOWER, which in turn allows the company to put all of its money into the formulations and packaging, and not into advertising. The result: this saved revenue allows FLOWER to spend two to three times more on formulation and packaging than the average mass market brand, resulting in high-performing, premium make-up of the highest quality at a price women can afford.
FLOWER is proudly made in the USA and never tested on animals.
Source: Walmart
.
Sign up for the Packaging Digest News & Insights newsletter.
You May Also Like
---