Are you ready for changes to the USP Packaging Chapters?
Are you ready for changes to the USP Packaging Chapters?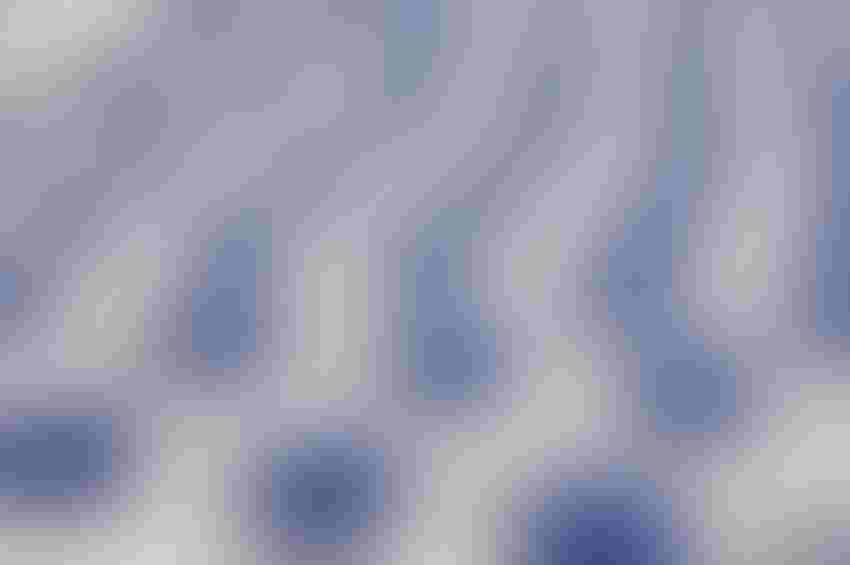 Image source iStock
If you are using a particular plastic packaging system for a drug already on the market, its use is most likely USP compliant under the recently finalized USP Chapter Containers-Plastics. But when will you need to subject that same plastic packaging system to new tests when using it for a new drug?We plan to address this question and others on June 16 during the Pharmaceutical & Medical Packaging conference. USP Containers-Plastics is only one of the USP packaging chapters changing—Chapter Elastomeric Closures is up next for revision, and there's talk of a new chapter that will cover packaging systems and components made of metal. Are you ready for all these changes, with more to come?To help you understand how these changes might impact packaging development and testing, we've invited Desmond G. Hunt, PhD, USP's Senior Scientific Liaison, to speak June 16 at EastPack in "Materials Qualification & Performance: How Will Changes to USP Chapters Impact Packaging Professionals & Drug-Delivery Device Design?"In this session, learn:•   The history of Containers Plastic and rationale for revising.•   The focus of , the testing the materials of construction and , the testing of drug products in their final packaging system.•   Testing requirements outlined in the chapters and the impact on "low-risk and "high-risk dosage forms.•   Applicability of the chapter to current products, products in development, and situations in-between.•   Impact of revisions to Biological Reactivity, In Vitro and Biological Reactivity, In Vivo.•   Plans for developing a new packaging chapter that will focus on packaging systems and components made of metal.•   Direction of a new Expert Panel that will further modernize Elastomeric Closures.Following his presentation, Hunt will join the panel discussion: "Putting the Changing USP Packaging Chapters to Work" moderated by Dwain L. Sparks, Strategic Advisor & Expert Consultant, YourEncore (Eli Lilly & Co. Retiree). They'll be joined by Dan Malinowski, Senior Director of Package Technology & Innovation, Pfizer; and Brandon Zurawlow, Associate Director of Container Qualification & CCIT, Whitehouse Laboratories, a division of AMRI.We are working on a few questions for the panel discussion already, in addition to the one above, such as:•  What if new USP <661.1/661.2> testing has not been completed for the originally approved drug?•  Should suppliers pre-certify their materials that have passed testing? If precertification is allowed, would material suppliers need to provide data to pharmaceutical companies for inclusion in their application, or would a statement of certification be sufficient? •  For packaging systems with multiple layers or components, such as a blister (3-layer film (PVDC, PE, PVC) and lidding foil (aluminum and lacquer)), what are the materials of construction (MOC) that should be tested according to ?•  Does testing happen at every stage of a material's life, such as raw material; converted/formed into film, blister, bottle, tube, vial, syringe, etc.; combined with other materials (homopolymer to copolymer) or used with additives; or after sterilization, aging, or processing? •  How will the new requirements in  impact the introduction of new materials of construction?•  If a pharma company can simply do 661.2 testing, why should an MOC company do testing?•  Does  testing adequately address the testing needed to evaluate a change from a glass container to a plastic container?•  Are there any changes or updates planned for USP or are all users happy with it the way it is?  Is there any evidence that users are using alternate methods and submitting them in their application, as allowed for in ?•  What is the status of resolving the use of "tight container" in Monograph storage statements and the definition of "tight container" that still exists in ?  Please join us June 16 for the Pharmaceutical and Medical Packaging conference, which in addition to including the USP Chapters session also covers FDA's new electronic Drug Master File system, the PROTECT dosing safety initiatives, and emerging packaging and drug-delivery technologies. Use promo code NY16PMPN to get 20% off the Pharmaceutical & Medical Packaging conference on June 16th.  
Sign up for the Packaging Digest News & Insights newsletter.
You May Also Like
---