Cobots: Are You Ready to Do It Yourself?
Cobots: Are You Ready to Do It Yourself?
Collaborative robots are getting so easy to implement, your toughest decision may be whether to DIY it or to call for outside integration help. Here are your options, and four considerations to help you decide.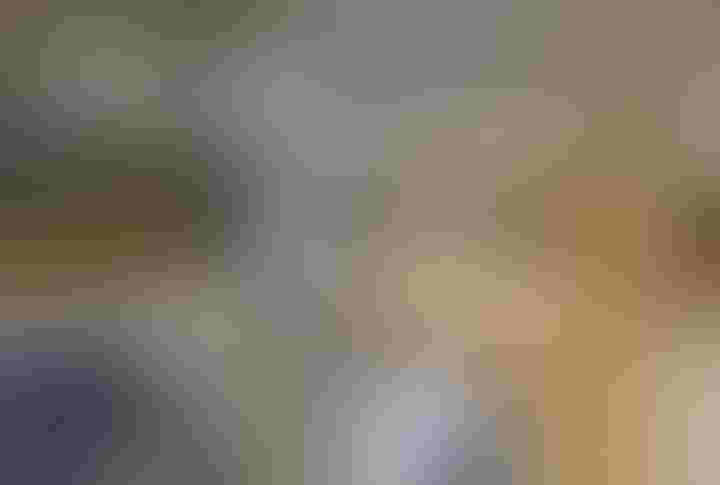 There's a blurring of the lines between industrial distributors and systems integrators. ONExia, for example, is at once a distributor, packaging/automation systems integrator, and machine builder offering turnkey cobot-based palletizing solutions like this one.
Photo supplied by Universal Robots
Last year, the COVID-19 pandemic hit everyone hard, including project teams that were forced by circumstance to delay many automation projects. A year since that dip in projects, market-watchers predict a healthy rebound, particularly for industrial robotics.
Collaborative robots (cobots) are a rising star in robotics, maturing with tools to ease implementation to the point where projects can be accomplished with much less effort than in the past. In fact, more companies are buying and building cobot-based production and packaging systems in do-it-yourself (DIY) mode, at least for simple projects.
Unlike traditional robots, which require more floor space and safety fencing or cages, cobots are known for being able to operate safely alongside humans in a shared workspace. They're flexible, especially in the case of mobile cabinet-mounted units that can be wheeled from work cell to work cell.
This video shows how packaging equipment manufacturer Clearpack, serving consumer brands, uses cobots for case erection, pick-and-place case packing, and palletizing using cobots from Universal Robots and partnered firms offering additional components to complete their packaging work cells.
Most importantly for project teams, implementation for many projects sheds the traditional need for highly specialized experts in areas of automation, programming, and computer-aided design. In fact, experts in the business say general engineering, operations, and maintenance teams can now manage projects with none of those traditional specializations.
"Cobots have brought about a paradigm shift in the ease of programming," says Brian Conner, channel development manager with Universal Robots (UR), who has in the past year given presentations to virtual audiences on the topic of project execution — particularly for those choosing between using their own staff and/or tapping outside firms to get the job done.
In particular, Conner cites small-to-medium enterprises, most of whom have fewer than 100 employees, as prime beneficiaries of new cobot-based solutions: "They need automation yet they have been completely underserved by the traditional robot industry based on cost and the complexity of the products that are offered."
Cobots, he says, ease complexity in three key areas:
• It's easier to get training with vendors offering online tools, and more modules are always being added that are focused on specific applications.
• Software is more accessible to ease application creation and configuration using wizards and templates, with no need for specialized training. (Conner points to UR's Application Builder, whose output includes program templates, how-to instructions, and a functional simulation for software testing.)
• Vendor ecosystems have emerged with vendors of peripheral components and accessories — vision systems, sensors, grippers/end-of-arm tools (EOATs), vertical 7-axis slide kits, and more — speeding sourcing, reducing risk, and cutting integration time and effort.
These developments help those who are new to automation gain payback often in "well under two years, even considering turnkey systems," says Conner, and can be "economically viable even in high-mix, low-volume applications given that they can cost one-third to one-half [that] of a traditional robotic cell." These are some of the ways UR and others are supporting greater in-house education, planning, and, yes, DIY execution.
Build a DIY cobot palletizer … in 10 minutes?
"Software is the brain of your operation," says Michael Khmelik, chief business development officer at Native Robotics, who describes his company as a software company, "or at least we would like to be a software company. But cruel reality pushes us to solve a bunch of mechanical, electrical, and vacuum challenges."
To ease work and manage all the smarts and components of a cobot system, the company's OmniPack palletizing software app, Khmelik says, is suited for DIY-ers as well as distributors and integrators for larger projects such as multi-station palletizer networks.
A user-friendly interface, smart motion-optimizing algorithms, and simulations result in benefits he says include 20% higher palletizer speed, 30% longer service life, and — get this — software configuration in as little as 10 minutes, as demonstrated in this video:
It looks easy, but how do you know what application parameters to load into your configuration tool? In addition to his partner UR's tools for configuration and business justification, Khmelik shares a spreadsheet template (see image below) to help you determine the components you need and create your own palletizer. These include the mechanical frame design, column, or fixed/mobile pedestal to accommodate payload, speed, and height; effective, lightweight, compact grippers; and additional components such as vacuum supply and indeed conveyor, including a buffer, since it takes more time to stack high layers on a pallet.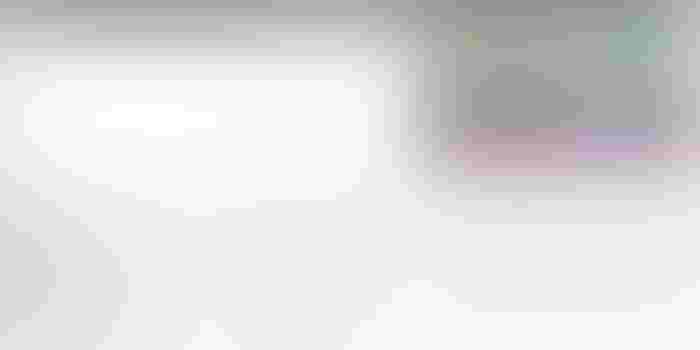 When to DIY, when to call for help.
Not all applications are suited to cobots. But, along with automotive industry applications, a range of material handling and especially palletizing projects are pegged for high growth given the right balance of cobot speed, reach, and payload capacity. The sweet spot, per Conner, ranges from payloads of three to 16 kilograms (about 6 to 35 pounds), and a working radius from 500 to 1,300 millimeters (about 20 to 51 inches).
Companies whose needs fall into this sweet spot needn't go it alone. They can do some of their own work in-house and then bring outside firms into the project. Another option is to ease into the DIY option after first gaining experience with the help of outside contractors.
For example, one Lipton Tea facility in Israel recently hired a systems integrator for the first two of six cobot palletizers, then implemented the rest by themselves. "The time from the installation to the commissioning of the first cobots was three weeks," says automation specialist Dawid Mroczek. Each of the next four DIY projects, he says, needed "only a few hours of programming for it to work," from building the application to deploying Polish-language human-machine interfaces (HMIs) for the line workers.
DIY or not? Four considerations.
While DIY has become a viable option for cobot automation, it's not appropriate for every project or company. Here's a summary of four key factors Conner says can help you decide:
1. Project urgency: What's the problem to be solved, and the benefit to be achieved? Examples include labor shortages or savings; machine utilization (such as idled machines due to labor shortage); increase present or future capacity to prevent turning down orders; safety/ergonomics; or other. Urgency can define the timeline, thus the need for outside help or not.
2. In-house resources: The fundamental question is whether resources are available internally. Do people have the time to work on the project? Do they have the proper experience and specialized training for requirements such as conducting risk assessments and meeting safety protocols? If the resources aren't all there, the project will take longer.
3. Project scope: Before deciding on DIY or any level of outside assistance, determine scope. Are you automating a single cell, multiple cells, or an entire product line? Will the project require additional mechanical equipment or control components? Will you need software to interface with plant networks or perhaps an Enterprise Resource Planning (ERP) system? Also, if simulation or project assessment indicates a need to use more than 70% of your cobot's rated payload, speed, maximum work envelope (reach), or stated repeatability, Conner strongly recommends use of outside resources to manage your project.
4. Project risk: Consider the impact of missing installation and startup schedules; missing production rate/throughput goals; missing additional objectives or goals; and overspending your budget.
All these factors will drive your decision on DIY versus the variety of outside professional resources. Speaking for his own company, Conner says Universal Robots offers an interactive online project/application scorecard accessible to anyone, not just customers.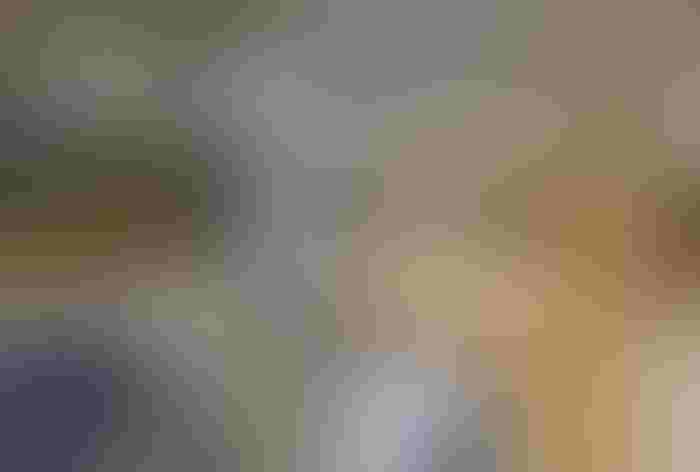 There's a blurring of the lines between industrial distributors and systems integrators. ONExia, for example, is at once a distributor, packaging/automation systems integrator, and machine builder offering turnkey cobot-based palletizing solutions like this one.
Choosing between integrators and distributors.
There are three more routes to go, depending on project scope, cost, risk, complexity, and schedule. Here are the traditional delineations between types of integrators and distributors. Conner is careful to point out that there's some overlap between them (see photo/caption above).
• Traditional integrator: These large organizations (with large teams from sales and proposals) to strong, multiple engineering disciplines (with process-driven operations and multiple certifications) are able to work on a variety of large-scale projects across industries and applications. They're geared toward the largest-scale projects versus being competitive on small, single-robot projects. Build/fabricate own versus buy.
• Lean integrator: Bigger isn't always better. Unlike large, traditional integrators, these lean integrators have lower overhead, smaller teams, less space (say 5,000 to 10,000 feet of dedicated workspace). Smaller project teams consist of cross-discipline engineers (mechanical designer may also be robot programmer; owner may even be the project manager). They specialize in application or industry-specific projects. More "buy" versus "build/fabricate everything in-house" to keep lean and low overhead. They're more likely to accommodate the need for lead times in weeks rather than months.
•Value-added distributor: They're primarily focused on selling, and the sales/application engineer is the face to the customer. Traditionally, they rely on their suppliers for training and support, have less engineering depth than an independent integrator, and may not commit to performance specifications or throughput rates — but this isn't a hard-and-fast rule, because a large distributor may be more sophisticated than a small integration firm — and the level of integration services vary by company. (For example, see the above photo of the palletizer.)
This, that, or a hybrid model.
If you're considering a cobot-based project, Conner says to open a dialog with internal teams and suppliers to discuss considerations such as those presented here.
As for final determinations for whether to go it alone or not, Conner says: "There is no hard-and-fast formula to select one approach over another. Quite frankly, in many cases, a hybrid model may end up delivering the best results," Conner says, such as cases where an external integrator partners with your in-house team.
There are pros and cons to each path you take to accomplish a project. No matter which path you choose, however, cobots will continue easing implementation and bringing benefits to companies of all sizes and technical skill levels.
Sign up for the Packaging Digest News & Insights newsletter.
You May Also Like
---