Robots hand packagers new ways to compete
Robots hand packagers new ways to compete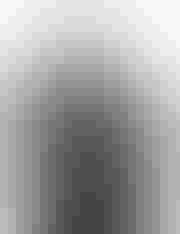 If the results of two recent studies are any indication, robotics play a significant role in packaging automation, and that role is likely grow in the coming years. The recent Packaging Automation Study by Packaging Digest and Control Engineering (www.packagingdigest.com/automationresearch) showed that other forms of automation—like PLCs, AC drives, sensors and bar coding — are used more frequently in packaging lines. Still, 31 percent of respondents employ robots on their packaging lines.
The Packaging Machinery Manufacturers Institute (www.pmmi.org) recently released its own in-depth study, which showed that 22 percent of packagers are using robots with three or more axes and another 21 percent plan to add the use of robotics on their packaging lines within five years. However, the majority of PMMI respondents said they do not use robotics and do not plan to do so in the next five years. This is somewhat surprising, given the recent technology advances and the eagerness of some robotic equipment suppliers to gain access to the packaging market, as other markets, such as automotive, have matured. The top reasons offered for investing in robotics are reduced costs, higher efficiencies, a reduced labor force and manufacturing flexibility. Many functions that take place on a packaging line require heavy lifting at high speeds. Human bodies just aren't made to do that type of work over the long haul. Consequently, safety and ergonomics are growing in importance as factors that lead to the utilization of robots. The accelerating costs of medical care alone can be a major justification for the use of robots. In the PD/CE study, employers also said that workers' lack of technical skills and the ability to learn are factors that hinder them from buying new technologies.
Palletizing is by far the most common use for robots in packaging lines, followed by case packing/carton loading and case forming and sealing. Both studies show this type of automation has a host of other potential applications, limited only by the engineers' imagination. With the proliferating numbers of packages in various shapes and sizes, machine flexibility and quick changeovers are growing in importance, too. Packagers are enthused about the success rates, with nearly 90 percent saying robots do their jobs well. It's likely the use of robotics will enjoy rapid growth in the next five years on all types of packaging lines to reduce labor costs, improve efficiency and increase flexibility. That's an edge packagers need to stay competitive.
Sign up for the Packaging Digest News & Insights newsletter.
You May Also Like
---