Tyson Invests in Robotic Bulk Pick-and-Pack Technology for Food
Tyson Invests in Robotic Bulk Pick-and-Pack Technology for Food
Tyson Ventures has helped fund Soft Robotics, demonstrating confidence in a next-generation artificial intelligence (AI) solution for automated food packing.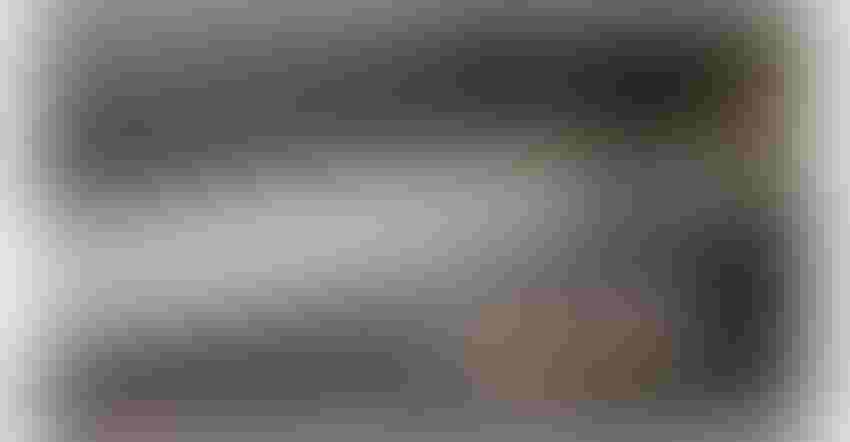 Tyson Foods, through its venture capital (VC) arm, Tyson Ventures, continues to support the development of robotic technology for food picking and packing. Tyson Ventures recently participated in Series B financing for Soft Robotics. The funding round raised $10 million for the food robotics company.
Material Impact, Scale Venture Partners, and Calibrate Ventures co-led the round, which brought Tyson Ventures into the Soft Robotics VC syndicate. ABB Technology Ventures and Tekfen Ventures also participated.
Soft Robotics will use the financing to launch its SoftAI-powered robotic solutions and to expand commercial operations in the face of pandemic-driven demand. SoftAI technology layers 3D vision and artificial intelligence (AI) over the company's soft robotic-gripping system to give industrial robots the hand-eye coordination of humans. This combination of technologies makes it possible to automate bulk-picking tasks — for example, bin picking — for food items.
"At the core of SoftAI is [our] mGrip soft robotic-gripping system," says Mark Chiappetta, chief technology officer and chief operating officer of Soft Robotics. He adds that the IP69K-rated robotic gripper is unique in meeting regulatory requirements for direct food handling of proteins, produce, and dairy products in North America, the European Union, and Japan.
The company's soft robotic grippers can efficiently pick and sort fragile and/or irregularly shaped food items. They are currently used to process and package poultry; beef roasts, steaks, and burgers; cheese blocks; raw dough; mushrooms; potatoes; confections; and bakery products. Additional installations include cosmetics and powdered-soap packaging.
Tyson Foods, which processes and packs chicken and other animal proteins, uses Soft Robotics technology to pick and pack items such as chicken sandwiches, burgers, sausage, and egg patties.Tyson Foods has invested about $500 million overall in new technology and automation in the past three years.
"At Tyson Ventures, we are continually exploring new areas in automation that can enhance safety and increase the productivity of our team members," said Rahul Ray, senior director of Tyson Ventures, in a prepared statement. "Soft Robotics' best-in-class robotic technology, computer vision, and AI platform have the potential to transform the food industry and will play a key role in any company's automation journey."
Robotic solutions can improve a processor's overall productivity by standardizing food picking across hours, weeks, and months. Unlike humans, robots don't get sick, need breaks, or take vacations. Their performance does not vary, shift to shift, as does human performance. And, Chiappetta says, human workers "are the #1 source of pathogens in the food supply."
Automating bulk-picking offers other benefits, as well. Chiappetta explains: "Food product is typically grown/raised in individual or single units. Upon harvest, it is combined into bulk storage, such as crates, totes, and boxes, and then transported to processing facilities, where it then needs to be actively singulated before it [can] be processed and then recombined into final packaging.
"Today, the only two solutions for singulating bulk product are human workers or conventional, non-robotic automation that takes up tremendous floor space and tends to be expensive, inflexible, and difficult to maintain/sanitize," Chiappetta continues. "Technology that can enable industrial robots to do bulk picking of variable product from unstructured boxes, bins, or totes … would allow for less expensive, simpler, safer, and more flexible automation solutions."
This video from Soft Robotics shows the capability of SoftAI for packing poultry into trays; however, it is not from a packaging line in a Tyson facility.
Bulk picking has not previously been automated, because industrial robots were unable to perform with human-level hand-eye coordination. "Human workers have unmatched dexterity, perception, and cognitive capabilities that allow them to deal with delicate, variable product and unstructured environments typically found in agriculture, food processing, and order fulfillment," Chiappetta explains.
But, as it's getter harder to find and hire workers, many companies are looking to automation to fill the gap and meet growing production volumes.
Chiappetta adds, "Soft Robotics is working diligently to launch SoftAI solutions over the next few months. We are finalizing the designs, tuning our algorithms, and going through the verification and validation part of our formal Product Development Process."
The company also continues to build on its AI engine to address even more challenging applications, such as meal kitting and high-stock-keeping unit (SKU) grocery-order fulfillment.
Sign up for the Packaging Digest News & Insights newsletter.
You May Also Like
---