Bill Fletcher to address packaging processes with the latest serialization regulations at Pharmapack North America
Bill Fletcher to address packaging processes with the latest serialization regulations at Pharmapack North America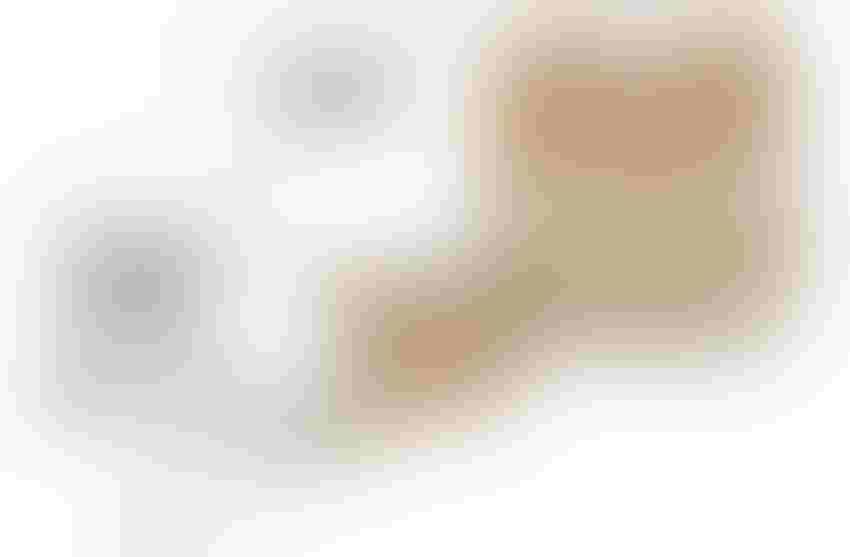 With the emergence of drug serialization requirements in life sciences over a decade ago, many manufacturers embarked on ad hoc pilot projects to identify potential difficulties. Many of those projects lacked adequate funding and saw potential obstacles with child-to-parent aggregating of serialized contents into a serialized shipping containers, says William Fletcher, managing partner at Pharma Logic Solutions. Fletcher notes that in other industries that now serialize products, stakeholders found that aggregation and reporting of serialized contents in sealed shipping cases were necessary to effectively transact serialized goods.
"While some life sciences manufacturers reject aggregation, the supply chain will likely demand it," he says.
Fletcher will be speaking on June 10 at Pharmapack North America in New York for the half-hour session titled "Creative Packaging Designs for Drug Serialization." However, it will be a talk less about packaging design and more about the process of packaging to add to serialization and traceability laws. He will also go through key laws in different countries with respect to packaging.
"What I thought I'd do is discuss some of the requirements and how to harmonize them," Fletcher tells PMP News. "Given the limited time I'm just going to present high level requirements and suggest how to implement the serialization components with the least risk and impact on packaging operations."
Fletcher adds that he does not sell hardware and software and will not name specific vendors. Instead he will present options that are commercially available.
In his role as managing partner at Pharma Logic, Fletcher leverages his deep subject matter and extensive industry experience spanning 33 years to help solve complex business problems for leading life sciences companies. In May 2015, he completed his 27th serialization and traceability strategy/requirement/design/vendor selection project in life sciences.
His recent clients have included several of the top 10 largest life sciences and biologics companies in the world. He has helped previous clients to rollout production serialization systems around the world, including projects involving the U.S. Federal Drug Quality and Security Act of 2013 (DQSA; formerly H.R. 3204) and the law's Title II: Drug Supply Chain Security Act (DSCSA), China, Turkey, India, European Union countries, Saudi Arabia, Jordan, Argentina, Brazil, and others.
He is an electrical engineer and has received various industry training and certifications, including GS1 Certified Professional, SAP Auto identification infrastructure (Aii) version 7.1, Project Management Institute (PMI), and others. He has been involved in implementations of SAP Aii, Oracle Pedigree and Serialization Manager (OPSM), Tracelink, Axway, rfXcel, Systech, Optel Vision, Laetus, Körber Medipak/ Seidenader, Acsis, and others.
An issue today Fletcher notes is that solution providers are aggressively selling solutions and that companies should use care and seek second opinions before committing to a vendor-driven design. 
"To reduce the overall impact on packaging operations and reduce risk, many packaging operations are turning to pre-encoding their cartons and labels with serialization and then using those materials in existing equipment," says Fletcher. 
He also stated that "because each bar code or Data Matrix symbol is unique, grading the quality of the symbol has taken on greater importance to avoid supply chain traders from rejecting items they cannot scan."
Another technique he mentioned was that "there are stand-alone systems that let you aggregate the child-to-parent relationship where it's happening, such as the case and at the pallet."
"Those aggregation kiosks can be run completely separate from the item serialization at the beginning of the line," he says. The traditional approach would be to combine that, but it increases setup time, and increases risk, essentially."
Continuing his thought on companies skipping aggregation of serial numbers, he reiterates that "big companies" put out statements that there was no way to accurately track those numbers.
"You have processes in place that ensure the right pill is in the right bottle with the right label and placed in a correctly label carton 100 percent of the time," he says. "Even if you get aggregation wrong, no one gets hurt, because eventually the box gets opened and they won't have the correct transaction document for that serialized item. So, no one gets hurt if they make an aggregation error. The law implies aggregation for suspect products and traders will demand it once serialized goods begin to be shipped. 
The technical engineers were previously "so focused" on transaction documents and labeling," Fletcher says, that they left the suspect investigation part of the law to the regulatory people.
"And they didn't go back and ask, 'how will we link a serialized item to a transaction if we don't aggregate?'" he says.
Another controversy Fletcher highlights surrounds the transaction document and the 10-digit national drug code (NDC). Many insurance payers use a hybrid of the NDC that is 11 digits, where a zero was added to the middle of the standard 10-digit NDC, he reports.
"It's a really confusing issue," Fletcher says. "Wholesalers say they want the 11-digit version, not 10-digit, but the laws says to use the National Drug Code. So now you have transition documents used to identify the same item with two numbers."
One more issue Fletcher is seeing is the deterioration of the printing quality of the Data Matrix symbol.
"If you're packaging 10,000 items, the quality of the printed bar code or Data Matrix symbol at the end of that packaging would be less than the quality at the beginning," he says. "During packaging they use high-resolution cameras to read the symbols. But now they've never had to have someone in the supply chain with a $60 handheld scanner be able to read it, so the quality of the bar code has rapidly emerged as an important aspect." 
Related to this issue, some companies putting a "helper" DataMatrix symbols on the top or bottom of packaging to link up with the actual serial number. But during recent tests, many companies have found that the helper codes can be confusing because those in the supply chain scan them by mistake and do not receive the proper serial number.  "Instead they get a simple tracking number that is not part of the transaction documents," he said. 
Fletcher adds that RFID has "really fallen off the radar screen" compared with four to five years ago, and really only makes sense today for products moved out of cold environments.
For more information on Pharma Logic Solutions, visit http://www.pharma-logic.com/pl/about.asp. 
Sign up for the Packaging Digest News & Insights newsletter.
You May Also Like
---