Serialization validation: Start early, says expert
Serialization validation: Start early, says expert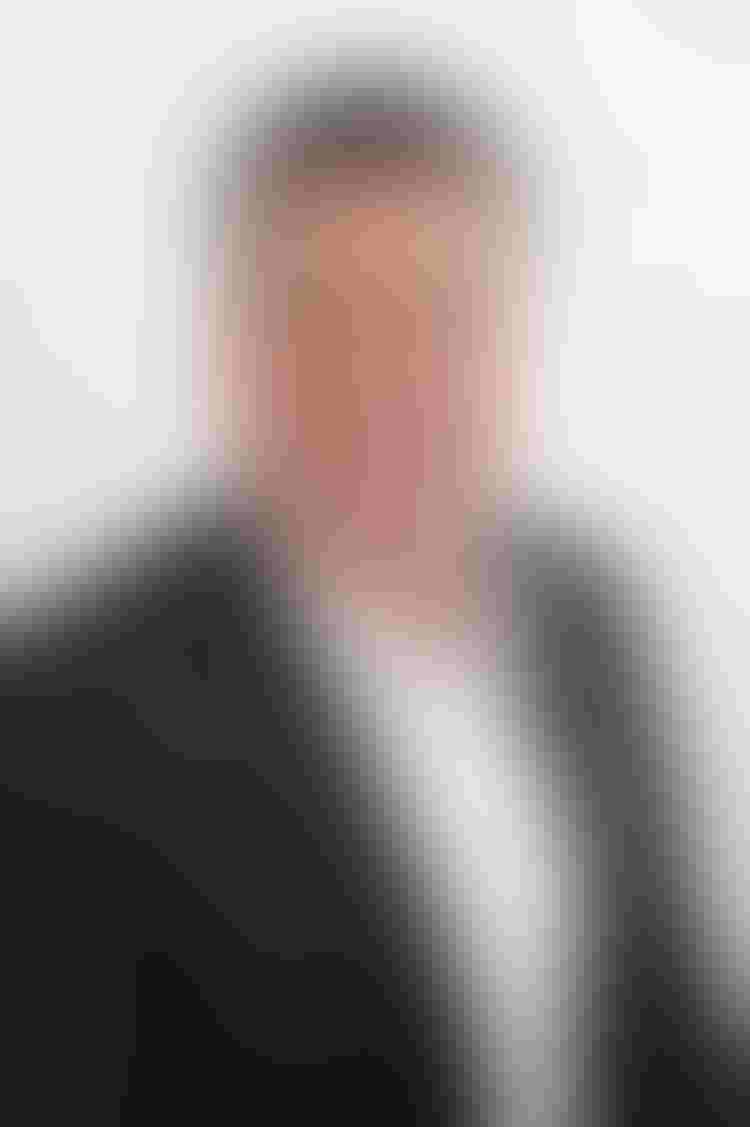 Vito Pirrera, executive vice president, business strategies, for Vantage Consulting Group
Validation is a critical step in implementing serialization programs. Planning your validation approach early on can help you establish your solution objectives and work toward minimal production downtime and cost, explains Vito Pirrera, executive vice president, business strategies, for Vantage Consulting Group. Vantage is a New Jersey-based manufacturing automation consulting firm with particular expertise in serialization and validation.
PMP News asked Pirrera a few questions about serialization validation and best practices.  
PMP: When it comes to serialization, what must be validated in terms of software, equipment, packaging, and labeling?
Pirrera: You need to validate the entire solution as it applies to serialization. If your solution is made up of stand-alone, pre-configured, "roll-up" equipment (or a manual pack and scan/case label station), you validate each of these—either independently or together. The software and operator interface(s) in these scenarios are typically integrated with the stations, so it's validated as part of the equipment.
If your solution requires that you retrofit existing packaging equipment with the serialization system—such as integrating cameras onto an existing labeler or at the infeed to an existing cartoner—you still validate as it applies to the serialized solution. You do not need to validate (or re-validate) your labeler or your cartoner.
PMP: Can you explain the planning process and when qualification, testing, piloting, and validation must be performed?
Pirrera: One of our primary mandates is that everyone should be involved at the start of the project, including validation and quality teams. Oftentimes, validation isn't considered until the end of the project cycle, resulting in a mad scramble to get documents developed, reviewed, and signed for execution. That's one of the primary reasons to engage everyone upfront. Another is this—if you know, upfront, that your procedure calls for a bracketed PQ (smallest bottle and largest bottle, say 30 cc and 650 cc), why, at Factory Acceptance Testing (FAT), would you run the 150 cc bottle?  If validation is involved early, it can help tailor the FAT to include meaningful test cases and you can develop a customer-driven FAT (in your best interest) rather than an OEM-driven FAT (in their best interest).
So, the five-step process we recommend is as follows:
Get your documents developed early.

Do as much of the SAT and IQ/OQ execution on-site but off-line.

Complete your on-line installation.

Complete the qualification.
PMP: What are the challenges and sources of delay?
Pirrera: Believe it or not, reviewing draft protocols, test plans, and final reviews and signing said protocols and plans are typically inefficient (read, time sinks). 
Another, more damaging, source of delay is related to extensive line downtime. In a manufacturing environment, production is king. Any time a line is not producing, there's lost revenue and inefficiencies. If the serialization equipment arrives on-site and you immediately take the line down for installation, start-up, SAT, IQ/OQ (and sometimes PQ) executions and you encounter discrepancies—something not functioning correctly, connection to the plant Level 4 system is "buggy"—the time that line is now down can increase by 3-4 weeks easily.  These delays are certainly avoidable.
PMP: What are potential solutions?
Pirrera: It's not that hard to mitigate extended line downtime.  Set up the serialization solution (to the extent that you can) in a separate area—a spare bay or a storage area with extra space. Connect the plant's Level 4 system to the solution. Perform equipment start-up (we call it pre-SAT), run the SAT, and run as much of the IQ/OQ as you can or as your quality group will allow. By conducting a proper risk analysis, you should be able to leverage to the IQ/OQ, most of the work done during SAT. If you've done all this "on-site but off-line," when you finally take the packaging line out of service for installation and to finish the validation executions, the time it remains out of service is severely reduced.
As for reviewing and signing protocols, one solution is to arrange the ever-popular "signing party."  Get a conference room, order lunch, and invite the team. Everybody loves free food!
PMP: How can Vantage Consulting help?
Pirrera: We typically run this whole process for our clients. While it seems an obvious solution, it is often overlooked. Most projects run the same old way all the time. However, a serialization project requires connections to higher level computer systems for number generation, data management, work orders, etc., and this presents a new set of problems during start-up, testing, and validation.
Vantage has been executing this process for a couple of years and the effects on reduced line downtime are demonstrable. We can come in and educate the project team on how this works and show them where the time savings are. We can also help in developing better testing and qualification documents.
PMP: You mention that there are pitfalls to vendor-driven validation test. What are they and how can they be avoided?
Pirrera: Most serialization solution providers have some flavor of canned validation protocols and FAT plans. The problem is that they are usually generic and oftentimes don't satisfy their client's internal testing requirements and procedures. FAT documents are a good example in that they typically cover the bare minimum and (through no fault of the OEMs) are designed to not fail. As previously mentioned, involving the validation and quality teams upfront can help to better design the testing that happens at the provider. One of the biggest mistakes, mostly driven by schedule crunch, is to gloss over or rush through the FAT to get the equipment on site to meet some pre-described installation plan. The equipment shouldn't leave the OEM until team is satisfied that everything functions as intended.
PMP: You mention the value of onsite testing prior to the validation phase and how it streamlines the serialization process. Can you explain this more?
Pirrera: "Onsite but offline" testing is an implementation model that's gaining favor in pharmaceutical serialization projects because it can help manufacturers avoid the pitfalls that go with broader integration. It is built on creating a testing environment, whether it's in a spare bay or in some empty space in the warehouse, that enables the team to test and validate (to the extent allowed) new solutions without risking extended production downtime. The team can work on most of their life-cycle documents, Site Acceptance Testing (SAT), Installation Qualification (IQ), and parts of Operational Qualification (OQ) while the equipment is off to the side. It's only when the solution is functioning as intended that the line is taken out of service and the equipment is installed—saving weeks of potential downtime (and reducing stress!).
PMP: What other advice about validation would you give to packaging professionals?
Pirrera: Incorporating "onsite but offline" testing into the serialization process planning from the beginning will ensure the best results. Getting the validation and quality teams involved upfront is important for developing meaningful protocols. Lastly, don't underestimate the time it takes to execute the testing and validation protocols—something unexpected always happens. Plan for the worst and execute to the best.
Save the dates for these upcoming medtech events: Medical Design & Manufacturing Minneapolis November 8-9 and BIOMEDevice in San Jose December 6-7. 
Sign up for the Packaging Digest News & Insights newsletter.
You May Also Like
---